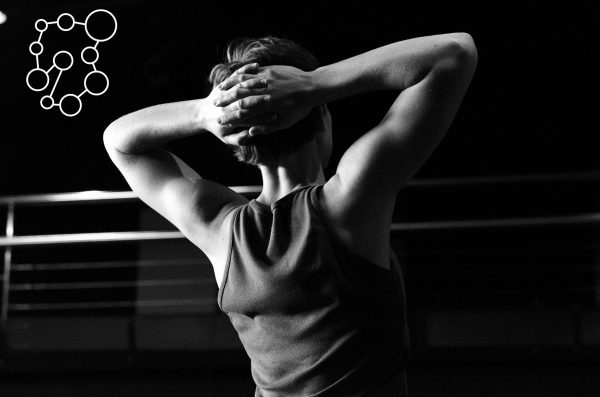 Guided Meditation Sessions for Artists
Presented by Dance Makers Collective
The good people at Dance Makers Collective realise the incredible stress this year has placed on everyone, particularly artists. As the world moves fast, even when a crisis locks you down, it's easy to get swept up in the tidal wave. So they have pulled together a series of meditation sessions available online for as little as $1.35.
Iso-somatic Sessions is a series of 14 short meditations led by some of Australia's best movement practitioners, designed to be taken with headphones on, in your own time, in the comfort of your own home.
You can order the series in full or select individually from the day of release.
The guided meditations are led by movement artists: Jasmin Sheppard, Niharika Senapati, Katina Olsen, Jenni Large, Jade Dewi Tyas Tunggal, Marnie Palomares, Bhenji Ra, Gabriel Comerford, Brianna Kell, Melanie Palomares, Matthew Shilcock, Rosslyn Wythes, Anya McKee and Matt Cornell.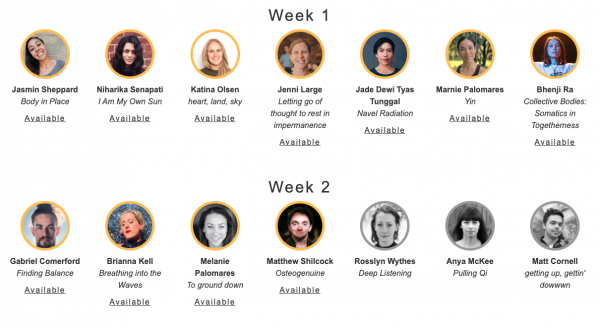 The sessions take inspiration from a breadth of restorative movement practices from across the world (Yoga, Feldenkrais, Qigong, Ideokinesis), and are all designed to help you uncover a deeper connection to your own body.
Purchasing the meditations means you can keep them forever, to download and use whenever you need to reconnect with yourself – if as a daily practice, or an antidote to feelings of tension.
All the funds raised are split between the artists and Dance Makers Collective. Pay as little as $1.35 per meditation, any upward payment means more money is invested in the practitioners and in DMC's future programs.