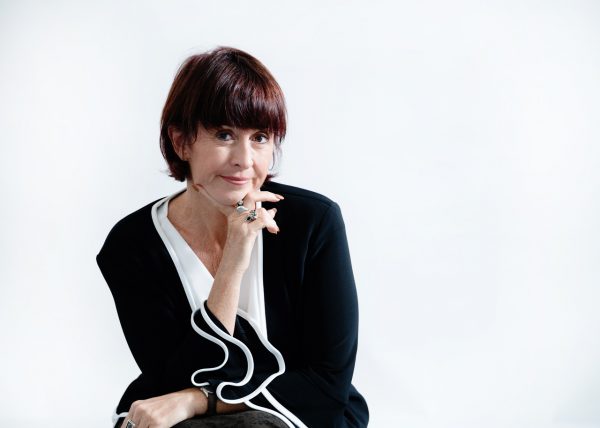 The Prophetic Visioning of the Phrase "I AM!"
The Joymaker: Article Eight
Author Christine Denny
Hello again and welcome back to The Joy Maker!
Today, I want to revise and repackage the power of our self-talk to make sure you are on the right track!
Before we go any further than these two little words = I AM –  I want you to stop.
Freeze the moment right here, right now and take note of what your immediate reaction was upon reading those two little words. I AM. Two little words that on the surface seem so benign, but upon further inspection hold the key to your JOY. For your JOY is totally wrapped up in who you perceive yourself to be and how this person you perceive yourself to be, operates within this world. It is crucial to your development of a JOYFUL life that you unpack this little person and set them on the couch beside you before we go any further. You need to get to know this person within. The You that sits at the very heart of all that is indeed you. It is crucial that you understand exactly who it is that you are dealing with so you can meet the person who may indeed be sabotaging your JOY. In short, it is critical that you know who you are.
So, look at those two little words again.
I AM ……………………………………………..
And fill in the blanks.
Grab a pencil and write a list of all the endings you would place on the end of that
I AM statement. Do not question what you write, just let your fingers type or write, quickly and easily, whatever pops into your head. Try not to sanitize what you write, try not to second- guess what comes flowing forth to greet you. But instead – just breathe deep and let it all flow out. These can be statements of fact like I AM A POLICEMAN, or they may be statements about your personality traits like I AM KIND or statements about your perceptions of your successes or not in life like I AM A FAILURE or statements about how you feel emotionally like I AM HAPPY! Whatever comes forth to you, just let it flow. And then – take a moment to read back what you have written.
I would recommend you take a good 15 minutes or more of brainstorming with yourself to complete this task adequately.
And…. cue the elevator music ha ah ha!
Okay 15 minutes or so later – and here we are.
Now look back over the list and take in all the statements you have written about yourself. Because what I can tell you already – only a few moments into the reading of this article – is that, right of this moment, you are exactly who you have said you are on that little piece of paper in front of you. That is right. Whatever came into your head, and whatever you wrote on that paper, is the true reflection of you right now, in this moment. You are the person you have stated that you are. You are 100% accurate. Because there is nothing more powerful in this Universe than your opinion of yourself, and the statement of that belief, through the use of the affirmation – I AM! It is truly powerful stuff. Whatever you have written is a true testament to how you exist in this world and how you see yourself and this will have a huge impact on your levels of JOY and how you experience the world around you.
You see – one of the major keys to living a JOYFUL life, is understanding that your self-perception is either your friend or foe, as you make your way through life. And more importantly this is something that you can control. Your statements of I AM will govern every moment of everything you do, everything you say, every way you react to things, every way you perceive others, every way you act. Every little thing you do is a reflection of these two little words and their ending attributes, so it is time well spent to make sure that they all end well.
For instance, if you wrote I AM FAT AND UGLY – I am sure you will agree that this statement is not at all helpful in you feeling JOY and living a fun feeling life. Similarly, if you wrote I AM USELESS – that is also not at all life affirming or JOYFUL. So, you may want to look at changing those pronouncements about yourself. You could turn these statements around easily and effortlessly by simply saying instead:
I AM BEAUTIFUL JUST AS I AM or
I AM LEARNING NEW SKILLS EACH AND EVERY DAY
The power of the I AM statements can really turn your life around. Trust me – I know from experience ha ah ha.
My first encounter with the great I AM emerged about 25 years ago when I was using a meditation CD to counter some feelings of depression I was experiencing. In this CD you had to repeat after Doreen Virtue [ it was her CD ] a series of I AM affirmations. What I found surprising was that when I got to the affirmation of I AM LOVED I just could not stomach it. It didn't feel true. I didn't resonate with it. I didn't feel it. And I certainly did not believe it. No way. I felt 100% stupid saying it. I did not feel at all warm and fuzzy and loved. I felt stupid and confronted……. and then I felt really sad. And particularly unloved. The power of the great I AM hit me fair and square between the eyes as I started blubbering.
These two little words can reveal so very much about our underlying feelings, hurts, worries, frustrations, grief, pain and suffering.
And we all have them.
So, what I suggest is that you go through your list and if you have a negative, I AM in your repertoire you need to change it into a positive one.
I am not saying that you should lie to yourself, but rather you are now creating the person you want to be. You are actively taking charge and creating how you would like to be in the world. You are creating the person you wish to be in the most fabulous fashion. You are moving towards the JOY you wish to see and have in your life, because as you will continue to discover throughout these Joy Maker articles, – you are in the driver's seat. You are truly in control. And whatever you choose to be your reality will be.
As you work through your list, take note of the different emotions that are attached to each statement. How do those statements and those words make you feel? Which words leave you feeling empowered and confident, and which leave you feeling disempowered and lacking in composure? Words are incredibly powerful allies, and equally damaging foes, depending on the company you choose to keep.
So, my suggestion is to choose your words wisely. Especially when you are talking about yourself, as knowledge is power, as they say, and the little exercise below, can very quickly point you to how you truly feel about yourself. Grab a pen and paper and write down these statements and then write beside them how they make you feel.
Do you feel connected to them?
Upset by them?
Disconnected and unaffected?
The challenge is to look at the list below and see how it makes you feel:
I AM STUPID
I AM ALWAYS LATE
I AM SO UNLUCKY I NEVER WIN ANYTHING
I AM JUST NOT ANY GOOD AT COOKING
I AM NEVER GOING TO GET ANYWHERE
I AM HOPELESS
Now, look at the next list below and see how it makes you feel:
I AM LEARNING NEW THINGS EVERY DAY
I AM ALWAYS AIMING TO BE ON TIME
I AM SO LUCKY, GREAT THINGS ALWAYS COME MY WAY
I AM IMPROVING MY COOKING SKILLS ALL THE TIME
I AM GETTING THERE SLOWLY BUT SURELY
I AM ALWAYS DOING MY BEST
Now – can you feel the power of those words above? The first list does nothing to make you feel good about who you are at all. But the second list is encouraging, empowering and full of hope. When I read that second list I truly want to get up and go and do something ha ha ha. But that first list would have me crawl back under my bed covers, not wanting to face the day.
So – our first agenda is to create you a rock solid, empowering I AM list that you can work with each day. So, take the time to really go back through your list and make it super supportive, positive, and powerful!
Now on to step two and that is to discover the hidden sadness that lies where you may not expect it. Like me, you may think "well – I feel loved " I am cool with that one." The proof however is in the proverbial pudding, so I have put together for you a list of affirmations that I want you to say out loud [ or maybe in your head if you are lying by a pool somewhere with other people around you ha ha ]. The point of this is to see how you react to saying all these affirmations. If you feel empowered and JOYFUL when you say them – then great job – you probably have a great sense of self in those areas. Bravo Team!
But what I want you to take real note of, are the affirmations of I AM below that leave you feeling sad, alone, distant, angry, or upset. You may also like to take note of any person, situation or thing that jumps into your consciousness as you say the affirmation.
I recommend you say each affirmation three times so it really sinks in. So – here we go:
I AM BEAUTIFUL
I AM CONFIDENT
I AM SUCCESSFUL
I AM SEEN AND HEARD
I AM APPRECIATED BY MY FRIENDS AND FAMILY
I AM APPRECIATED AT WORK
I AM LOVED
I AM LIVING MY BEST LIFE
I AM HAPPY AND HEALTHY
I AM ALWAYS IN THE RIGHT PLACE AT THE RIGHT TIME
I AM INTELLIGENT
I AM ALWAYS GETTING WHAT I DESERVE
I AM TALENTED
I AM RESPECTED BY MY PEERS
I AM LUCKY TO HAVE GREAT FRIENDS
I AM PART OF A WONDERFUL SUPPORTIVE FAMILY
I AM HAPPY AT WORK AND LOVE MY JOB
I would guess that if you are looking for JOY in your life and you are sitting here reading this article, there would have been a number of those I AM statements that did not sit well with you. The trick here now is for you to figure out exactly why some of those statements made you so uncomfortable, because then you will have a great base line and a great starting point for taking action to correct the things that are stopping you from feeling the JOY you would like to in your life.
If you could not happily say, three times, I AM BEAUTIFUL – why not?
Whatever your answer to that question you now have three choices:
A – do something you have been wanting to do so you do feel beautiful
B – change your attitude to yourself and decide that you are beautiful just as you are
C – stay the same and don't feel beautiful
It is as simple as that.
Everything comes down to your choices and your actions.
And that is what it all comes down to in the end – your mindset and beliefs.
Your set of I AM's that you are clinging to, in the belief that this identity you have constructed is rigid and cannot be changed. Like a princess trapped in an ivory tower of your own making, you may feel like you are stuck with these I AM's and that you cannot get out. But just like Rapunzel all you need to do is let down your hair. Then your knight in shining armor can climb up and save you. But you must take action first. You must be willing to change your I AM statements and expectations of yourself.
So, either you accept the negative feeling of not believing I AM BEAUTIFUL and suffer the feelings that go with that or you change your idea of self and embrace the I AM statement of I AM BEAUTIFUL and feel the positive impacts that this statement will have upon your life as it reverberates through everything you do like a charm.
The choice is yours.
And there is the rub!
This is a theme you will find repeating throughout the Joy Maker Column, because your capacity to be THE JOY MAKER in your own life hinges on your capacity to make different choices, make change, and embrace a new You.
A Joyful You!  A Proactive You!
A Life Affirming You!
But guess what?
It is all up to You!
So once again, I would like to invite you to return to the I AM statements, at various times in your life journey, as these statements can fluctuate with time and circumstance. I AM COURAGEOUS for instance, may have been how I was feeling when I was 18 years old and living it up in London selling tequila slammers at a Tex- Mex Bar, but it certainly was not how I felt when I was 26 years old and about to play my first ever gig as a drummer in a covers band in Sydney.
I recommend this time for self-reflection, because I have discovered that the answer to this one question, or rather, the finishing of this one statement, can tell you a lot about yourself and where you are in so many ways. As your endings to the I AM statement changes or your reaction to the statements written above changes, you will get a great measure of just where you are in your life.
Remember though – whenever you sit down to check in with yourself and write your own, I AM statements
Do not censor it!
Do not stop writing until you have nothing more to write!
Do not judge!
Just write, and write, and write, until there is nothing more your soul wishes to reveal to you.
And then it is time to reflect upon your list and reflect upon what you have written. What does your list tell you about you?
What do you wish to change?
What are you happy with?
How does the list make you feel when re-reading it?
How did you feel whilst writing the list?
Would you wish your response to be different in the future?
Do you wish your list was different now? And why?
Are you at peace with all the responses you gave?
If not – why not – and what are you able to do to change them?
If given the quest to finish the statement in another 6 months, what would you like it to read?
And there you have it – an insight into your soul. And an insight into where you can start to bring some JOY into your life.
And as a bonus, this is the simplest of exercises, that you can repeat at any time, any place, anywhere.
All you need to do is listen, trust, and let the information flow through to you from your soul.
Only You can decipher what is right for you and whether you are on the right tram!
If you are not on the right tram – then get off and get on another one that suits you, so you can say with joy and peace: I AM…………
This little statement can tell you all you need to know. Not only about who you are on the inside – but also about what you will be projecting to the outside world too. And this projection and expectation has a habit of being reflected right back to you.
I AM………
The rest is up to you!
#thejoymaker #thejoymakerexperience #discoveryourbliss #beingnotdoing #beinghuman
Discover Your Joy
Christine
NOTE: All Christine's Joymaker columns are general in nature and written from the perspective of personal experience, research and study. They are offered here as advice and support only. Should you be experiencing serious mental health issues, financial concerns or medical issues of any kind we highly recommend you seek assistance from a trained professional.