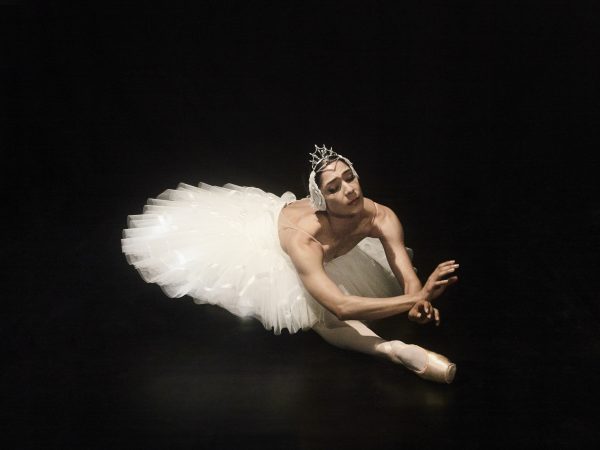 Swan Lake
A Timeless Masterpiece Resurrected
Reviewed by Brendan Daynes
Swan Lake is the very essence of ballet, an image so firmly etched in our minds that it transcends the art form itself. Its enduring allure, marked by a haunting score, has continued to captivate audiences for well over a century.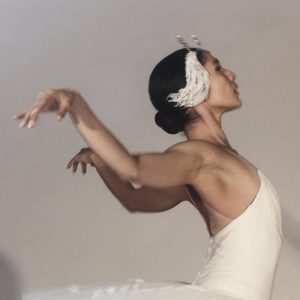 Yet, what elevates this story from a mere ballet to an enchanting narrative is its incredible journey through history. A tale of initial setbacks and a triumphant resurgence, it wasn't until 1895 that Tchaikovsky's iconic composition finally found a choreographic counterpart worthy of its majestic splendour. While various interpretations have graced the stage, one rendition holds a special place in the hearts of The Australian Ballet – the creation of Anne Woolliams. Premiering in 1977, a full century after the original production, Woolliams' Swan Lake quickly became a favourite among dancers and audiences alike. Her choreography seamlessly wove itself into the very fabric of the company, epitomising classical ballet at its peak of beauty and grace.
This tragic fairytale is a ballet with complex themes, where Odette embodies the purity of genuine, true love, and Odile personifies the deceptive allure of false love in the guise of a heartless temptress. Woolliams' production skillfully navigates these themes, and the audience is sure to fall in love with the ballet all over again.
At the core of every ballet, lies its choreography, and Woolliams' interpretation proves to be a testament to this essence. It brilliantly upholds the storied tradition of this timeless ballet while affording the performers their chance to shine. The technical brilliance and mastery displayed by both the principal artists and the entire company is remarkable.
In the demanding dual role of Odette/Odile, Benedicte Bemet delivers a performance that can only be described as enchanting. Her portrayal not only captivates the senses but also tugs at the heartstrings. As Odette, she personifies the essence of pure love, mesmerising the audience with her exquisite grace and tender vulnerability. In stark contrast, as Odile, she embodies the symbol of deceptive love, showcasing her remarkable control and artistic prowess. Whenever she steps onto the stage, it becomes impossible to divert one's gaze from her commanding yet delicate aura.
Opposite Bemet, Joseph Caley as Prince Siegfried epitomises the quintessential male ballet dancer. He radiates strength and authority through each meticulously executed movement, maintaining unwavering control throughout. His partnership with Bemet serves as a testament to his exceptional dancing skills and partnership finesse, rendering their pas de deux moments truly captivating. Caley's gravity-defying leaps and flawless turns are nothing short of a marvel, leaving the audience in awe of his undeniable talent.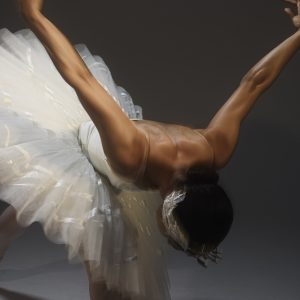 As the orchestra's enchanting melodies began to fill the air it immediately became apparent that Swan Lake retained its timeless and breathtaking beauty. Conductor Jonathan Lo and the orchestra contribute significantly to the production's splendour by infusing life into Tchaikovsky's iconic score. The sweeping melodies and haunting refrains envelop the audience, transporting them to another world.
In addition to the outstanding performances, the production benefits from the creative vision of its team. Daniel Ostling's grandiose and majestic set designs transport us to a world of enchantment, complemented by Mara Blumenfeld's vibrant costumes that infuse fresh life into the characters, breathing vitality into the choreography. T.J. Gerckens' lighting design adds depth and atmosphere to the production, enhancing its overall impact and cleverly showcase every facet of this presentation that just exuded excellence.
One can't help but be struck by the sheer beauty of this production that stands as a testament to the timeless power of classical ballet, enthralling and moving audiences across generations. The production masterfully embodies the core of this ageless masterpiece, presenting exquisite choreography, stellar performances, and a creative team that brings the narrative to vivid life.
Swan Lake remains an enduring masterpiece, consistently captivating and inspiring, reaffirming that true love knows no bounds of time or space, leaving the audience deeply moved by the poignant tale of love and sacrifice it unfolds.
The Australian Ballet Swan Lake is currently playing at the State Theatre at The Arts Centre Melbourne before having additional seasons in Adelaide, Brisbane and Sydney. For more information on the production or to purchase tickets visit https://australianballet.com.au/performances/swan-lake