Are You Ready to Audition?
Be Prepared So You Can Be Brave
by Natasha Crane, Director Natasha Crane Creations
The time has come … you've decided to give yourself the best chance at a professional career by applying for a spot in a full time course or pre-professional company to hone your skills as an artist. But you have to audition and don't want to miss your chances. What now?
If you are serious about becoming a professional performer, you need to get serious about auditions. Transferring your talent and personality from the studio class to the audition room means you have to dial-it up, let go of any apprehensions and be brave!
DO YOUR HOMEWORK
● Research the schools/organisations that best suit you. What are the fees and payment plans? What are the training hours? Will it give you a recognised qualification?
● What jobs are their graduates doing now? What are the strengths and weaknesses of the school? And do they match your skillset and career objective? There is no point going to a school renowned for producing commercial artists if you want to be a company contemporary dancer.
● What complimentary subjects and opportunities are offered by the course? Such as performances, tours, physical therapy, industry contacts, assistance with portfolios and self-marketing etc.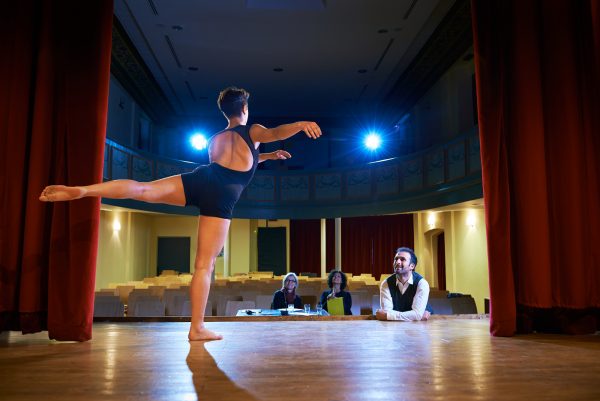 ● Contact the schools you are interested in and ASK QUESTIONS! Find out the auditions dates and locations and REGISTER EARLY. Make yourself known to the school and present yourself in a professional and mature manner from the very start. Your audition actually starts way before you enter the audition room!
● If you are wanting to be considered for a scholarship, make sure you have double-checked all the paperwork required and registered for the correct audition date – scholarship auditions are usually different to open auditions.
● Make sure you know what will be expected of you at the audition. What dance styles? Types of clothing and shoes? Will you be expected to improvise? Do you need to prepare a song or spoken monologue? Do you need to bring sheet music or backing tracks?
PRACTISE, PRACTISE, PRACTISE!
To give yourself the best opportunity of achieving your goals as a performer is to do as much physical preparation as possible. The only way to getter better as a performer is to actually perform, and the only way to be more confident at auditions is to do as many as possible!
Get along to as many open classes and audition classes as you can afford and manage – before you get to the ones that really matter to you. Challenge yourself by doing different genres and with different teachers when possible. Sing and act even if these are not your strong points; do hip hop even if you are a ballet dancer … because studios are looking for performers who are willing to embrace new things, learn and believe in themselves without fear of embarrassment.
Also, before audition day, be sure to test out your hair and make-up and outfits that suit both you and the school you are applying for – you need to be confident and comfortable in order to let your personality shine through.
AUDITION DAY
The aim of the day is to show your strengths and versatility, that you can follow instruction and choreo and BE NOTICED! This is not the time to be cautious. Natasha Crane of Crane Creations choreography has been involved in numerous auditions and says students need to expect anything and everything at an audition.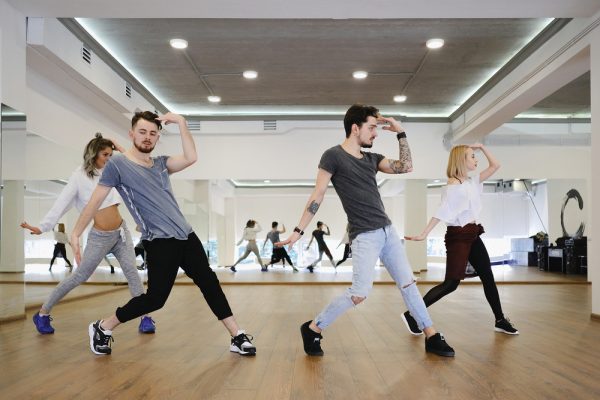 "Some of the things you will be asked to do may catch you by surprise. Such as being asked to do a solo or talk about yourself in front of everyone. Do you best to embrace it all no matter how uncomfortable or embarrassed you feel because it is all just to test you and see how you will handle challenges as a full time student."
Nervousness can also be a problem, but Natasha advises to put the audition into perspective. "You are auditioning to get into a course to train further so no one is expecting you to be already perfect and career ready. Personally, I look for people who are up for a challenge and can handle in it fun and positive way."
● Arrive early, ready and prepared.
● Listen carefully to the instructors and focus on each task as it occurs
● Be nice! While you want to stand-out you don't want to be seen as the rude, arrogant one. Friendliness and being polite will carry you further in this industry than just being a talented dancer. The people in the audition room may be your competition, but they will also be your friends and professional network in the future.
● Be professional. Your audition starts from the time you lodge your application form and on the day you need to carry this through. Do not sit or slouch. Look attentive, keep busy and listen. Be respectful to your peers and the teachers.
● Harness your nerves to give you energy. Be present in each moment and don't dwell on things you have already done.
● Take risks. Don't hold back in trying new things, but don't embellish on choreo unless asked to.
● Have fun and let your unique qualities shines. Schools look for potential and individuality; they do not want everyone to be the same.
● Welcome feedback. You may not get the result you want from your audition, but try to take on feedback positively so you can apply it in the future.
Whether you get accepted into a course/program or not from your audition, it is important to remember that there will be other opportunities. If dance and performance is really what you want to do then DO NOT GIVE UP! Keep auditioning, try next year, talk to people in the industry about how to improve and learn what makes you special as an artist. Remember, the audition process itself is a great learning experience, one to be grateful for, and the more you do … the easier they get.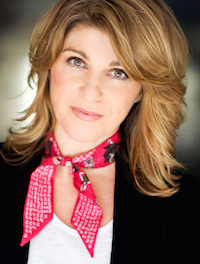 KELLEY ABBEY'S TOP 5 AUDITION TIPS
1.  Be open, be focused and believe in yourself!
2.  To be able to be your best potential self, really take in the environment and culture of the studio and course directors and get a feeling whether it feels conducive to you personally.
3.  Ask questions about how the course runs, the faculty, and the expectations of students.
4.  Be the observer of yourself in the audition, and identify your strengths and weaknesses. This will give you a good barometer of what you need to improve on whilst studying.
5.  Pay attention to the details of what the choreographer is asking of you, and be flexible in your mind in regards to being asked to do a style that you may be uncomfortable in. They are also assessing where your strengths and weaknesses are in order to help you.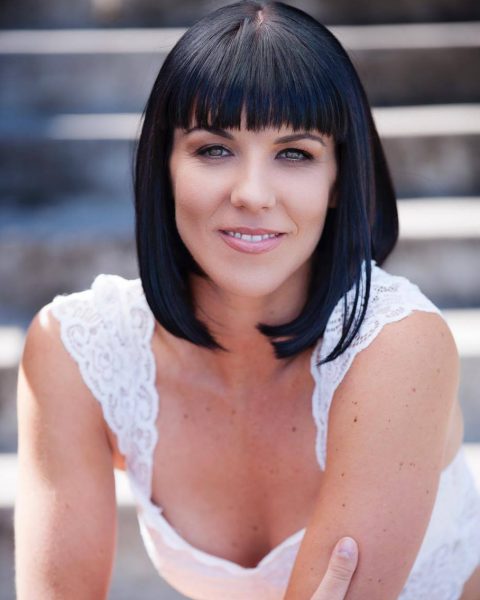 Natasha Crane is an international choreographer and performer with a Diploma in performing arts and extensive range of experience. She has worked as a performer/creative in movies, TV and commercials through to cruise ships, revues, musical theatre and with many international music artists. Natasha has a strong passion for the health and sustainability of the entertainment industry globally. Natasha also offers personal life coaching sessions for young performers to help with things like performance anxiety, goal setting, directions and positive mindset.