Pro Talent Watch | Shannon Holtzapffel
The Greatest Showman Continues its Impact on the Dance and Musical Worlds
Shannon Invites You to Share his Passion by Learning a Greatest Showman-inspired Routine for International Dance Day
Interview by Chris Duncan
He played The Tattooed Man in the global movie musical hit The Greatest Showman, and Shannon Holtzapffel is basking in its continued success after playing his part in the movie alongside Hugh Jackman and Zac Efron, which has seen a revival in the classic musical format.
Recently, Shannon returned home to Australia to promote the release of The Greatest Showman on Blu-ray/DVD in Australia on May 2, as well as mark International Dance Day on April 29th. He teamed up with 20th Century Fox & Fox Home Entertainment Access All Areas and some talented friends to create a fun new dance tutorial inspired by one of his favourite musical moments from The Greatest Showman to help celebrate International Dance Day.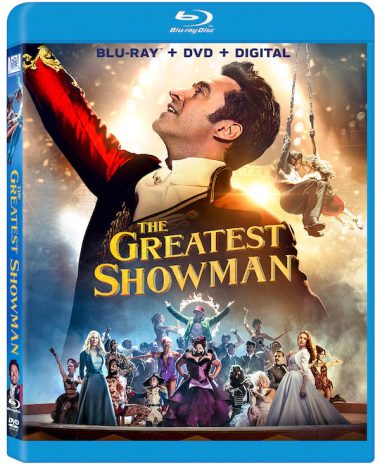 He invites Australian dancers to step into the spotlight by recreating his dance routine from the online tutorial and uploading to social media tagging #TheGreatestShowman, #InternationalDanceDay and #ShannonHoltzapffel for all the world to see!
We spoke to Shannon about the impact The Greatest Showman has had on the world and his career, as well as his Australian connections and his involvement in promoting the musical.
Also, you can watch the video tutorial for International Dance Day here!

***
Q: Why do you think The Greatest Showman has been so successful?
Well, for a musical it's very important to have good music, right? That's where it starts, I would say. And I think this movie has hit the nail on the head with it being pop music and of today that people can enjoy… the music is contemporary and now. It's not typical music, but very progressive … and uplifting. The music and lyrics are by Benj Pasek and Justin Paul – what they've done is amazing!
I know the movie and music has had an impact because I get dance videos sent to me a lot, or I am tagged in them, and they've been coming over the past 8 or 9 months since The Greatest Showman promotion began. And there are some great covers! There are great interpretations of dance by people and groups of however they feel, or emote, or whether they relate it to the film or not… Some are hip hop, some jazz… it's become whatever people interpret the music to be.
Q: Tell me about your visit to Australia.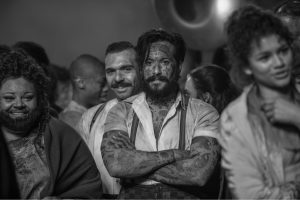 I'm out here for 20th Century Fox to promote the video release, but they also asked me to put forward a dance tutorial in recognition of International Dance Day, which was one Sunday 29th April, but the tutorial will be up online for a while yet. So, the celebration of dance continues!
What I did for the International Dance Day tutorial is actually especially for Australian audiences, so I encourage dancers and studios to video their routines and post them up tagging me, Fox, The Great Showman, and IDD and I will be happy to promote them and their schools! (see tutorial video link above)
Q: Now it is out on DVD do you think there will be a new resurgence of interest in The Greatest Showman?
The movie hasn't been in the cinemas for a while, but with the release of the DVD to buy will probably see interest peak again… but honestly, with a film like The Great Showman the success has been consistent… It is more than it being a moment in time.
It's kind of had legs since the beginning and it's just progressively stayed in people's minds … it's still on the radio. I think it is still as popular now as it was probably two months ago. I haven't seen a decline in the excitement behind it at all… Especially on social media… that's the only way that I have contact with people and when they reach out to me. And every day it's just as popular as the next.

Q: And what do you think contributes to that level of success and longevity?
I think the timing of the release meant a lot. I think people were definitely looking for escapism and it was around the holiday time, families were able to get involved. I think people were kind of looking for a film like this. It was something different for people to attach themselves to. And The Great Showman carries a positive a message, and everyone kind of walks away from it with it meaning something to them, personally, in a different way.
It affected everyone in a different way. And it goes back to the music, what they say in the lyrics. And the success of the music, it's on the charts, radio play is still going strong. Even for me … even though I played an oddity, I related to the film in a different way. I saw a message to be as supportive of the people who might be down and out and need encouragement.
Q: Did the choreography play a part in this success?
It very much had the old classic MGM feel, which is like what Ashley Wallen (the choreographer) likes to refer his work to. And I know he wanted to put some contemporary stuff in it too, which is what you could see. But you know what made this strong, too? Is the mere fact that we had strong talent there, we had very talented people, who were able to take it further. And with Ashley overseeing… he had his vocabulary… but ourselves as actors and dancers, we added our own flavour also.
Flavour and emotion. Because it was character based, even though the background of our characters weren't too explored, we still tried to be able to portray on the surface level who we were representing through our dancing and acting,  you know?
Q: Is this the re-invention of the musical?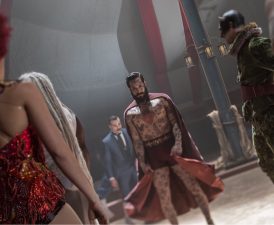 Look, there's going to be more musicals to come, I already know they're in development. But, that's not to say musical-style films ever went away. It's just that the original format is coming to the forefront again. You've got to have the right people behind them to do it properly though. I still think people want to try and ride the classic musical train a little bit. But, we'll see what happens.
Q: What else are you up to now?
I'm working on another film, actually, for Skydance Media. It's their first animation and not even dance related! I'm working on the scene sequence, design, creatives to help it move along from the script to the screen. I do some of the live action previews for the animators to work from.
Q: Are you involved in the Australian industry?
I'm actually trying to reconnect now with what's happening here, as I've been away for so long doing my own thing. There's a little community brewing, I feel. And I've seen some things where dancers are trying and thinking outside of the box … trying to make things happen. And there's been a little bit of a change, with the new generation, especially with social media and things like that.
I wish I could support it more, somehow, and there could be more opportunities for our incredible dancers. There's so much talent, and what do we do with them? The discipline's kind of changed with younger dancers not realising they still need to go overseas to get real work and experience. However, we still create great talent, we've always been able to do that. Australia's always done that, and I feel very strongly about it.
Like P. T. Barnum said, "It's about making people happy, at the end of the day."
***
Read our previous interview with Shannon and his role in The Greatest Showman here