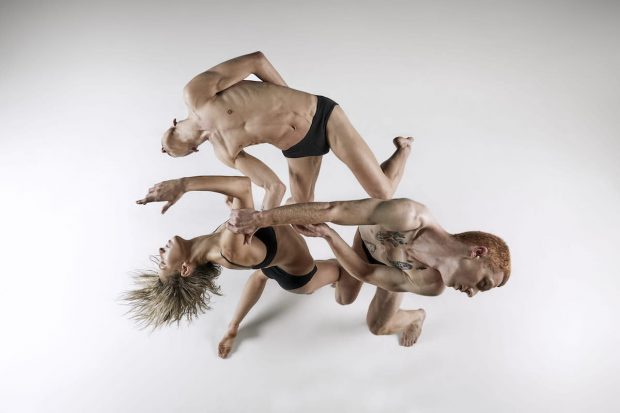 Sydney Dance Company's World Premiere of Bonachela's ab [intra]
Sydney, Melbourne and Regional Tour
A dynamic work of exquisite athleticism, ab [intra] exposes the shared instincts that drive us apart and bring us back together.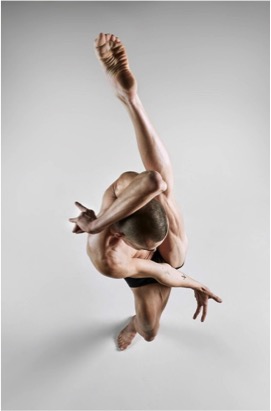 Sydney Dance Company opens the 2018 season with the world premiere of ab [intra], the latest creation from Artistic Director Rafael Bonachela and his first full-length work since the epic masterpiece 2 One Another and the critically acclaimed Project Rameau with the Australian Chamber Orchestra in 2012.
ab [intra] is an electrifying journey into the extremes of human nature, exploring what drives our relationships and ignites our ambitions in a visceral new work showcasing Australia's best contemporary dancers and a collaboration with composer Nick Wales.
ab [intra] commences the season with performances in Sydney at the Roslyn Packer Theatre from 14 – 26 May and in Melbourne at Arts Centre Melbourne from 30 May – 2 June, followed by an extensive regional tour throughout June, July and August.
Sydney Dance Company is Australia's leading contemporary dance company, presenting new works in Sydney, around Australia and internationally, under the Artistic Direction of Rafael Bonachela. A legendary force in contemporary dance in Australia, Sydney Dance Company will celebrate its 50th year in 2019.
Artistic Director Rafael Bonachela was born in Barcelona where he began his early dance training before moving to London, and in 1992 joined the legendary Rambert Dance Company.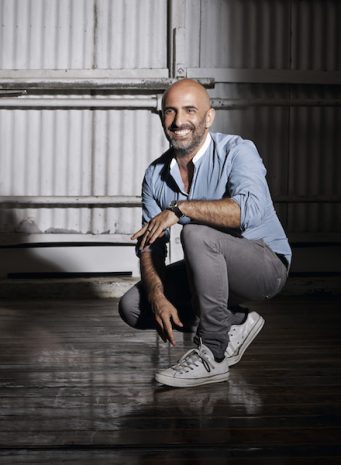 He remained with Rambert as a dancer and Associate Choreographer until 2006 at which time he successfully set up the Bonachela Dance Company (BDC) to concentrate on the rapid rise of his choreographic career.
As a choreographer, Rafael has been commissioned to make works for Candoco, George Piper Dances, ITDANSA Danza Contemporanea de Cuba, Transitions Dance Company and Dance Works Rotterdam amongst others.
In 2008, he premiered his first full-length production 360° for Sydney Dance Company. Less than six months later, he was appointed Artistic Director making headlines around the dance world.
Rafael's vision for the Company embraces a guiding principle that has seen the repertoire grow with the addition of commissioned dance works from Australian and visiting international guest choreographers.
These premiere works are often programmed alongside his own creations, ensuring diversity for audiences and providing much sought after opportunities for his remarkable ensemble of dancers to be exposed to the work of some of the most in-demand choreographers of our time.
Over the past seven years, Rafael has created numerous danceworks for Sydney Dance Company including we unfold (2009), 6 Breaths (2010), LANDforms (2011), 2 One Another (2012), Project Rameau (2012), Emergence (2013), Simple Symphony (2013) Les Illuminations (2013), 2 in D Minor (2014), Scattered Rhymes (2014), Frame of Mind (2015) and Variation 10 (2015).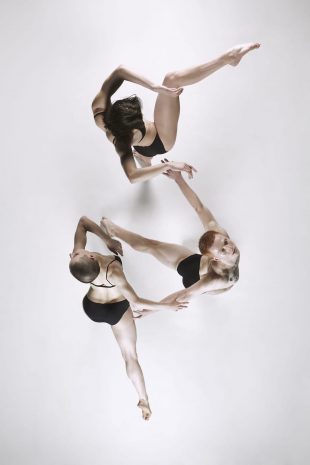 Rafael's achievements in dance have been widely recognised both within the industry and in the broader community. In 2012 he was listed as one of Sydney Magazine's Top 100 Most Influential People for his efforts to popularise dance since taking on the job of Artistic Director with Sydney Dance Company and as curator of Australia's international festival of contemporary dance, Spring Dance at the Sydney Opera House.
Rafael's 2012 work, 2 One Another has won numerous awards including 'Best Ensemble' (Green Room Awards 2012), 'Outstanding Achievement in Choreography' (Australian Dance Awards 2013), and 'Outstanding Performance by a Company' (Australian Dance Awards 2013).
Rafael's Frame of Mind won the 2015 Helpmann Awards for 'Best Choreography in a Dance Work' and 'Best Dance Work'. In 2016 he premiered Lux Tenebris for Sydney Dance Company's CounterMove Sydney, also touring to Canberra, Melbourne, NSW, QLD, NT and WA, as well as the premiere of Anima for Untamed in October of the same year.
In January 2017, Rafael created Nude Live, a collaboration with the Art Gallery of NSW for Sydney Festival which was declared a highlight of the festival by Sydney Morning Herald.
2018 is Rafael's 10-year anniversary as Artistic Director of Sydney Dance Company.
ab [intra] | Sydney Dance Company
SYDNEY


May 14 – 26: Roslyn Packer Theatre, Walsh Bay
MELBOURNE


May 30 – June 2: Arts Centre
NT


June 15: Darwin Entertainment Centre
WA


June 20: Bunbury Regional Entertainment Centre
June 23 – 24: Mandurah Performing Arts Centre
June 28 – 30: His Majesty's Theatre, Perth
QLD


July 12: Empire Theatre, Toowoomba
July 18: Pilbeam Theatre, Rockhampton
July 21: Gladstone Entertainment Centre
July 25 – 26: The Arts Centre Gold Coast
NSW


Aug 1: Bathurst Memorial Entertainment Centre
Aug 4: Orange Civic Theatre
Aug 10 – 11: Civic Theatre Newcastle
ACT


Aug 3 – Sept 1: Canberra Theatre Centre, Canberra