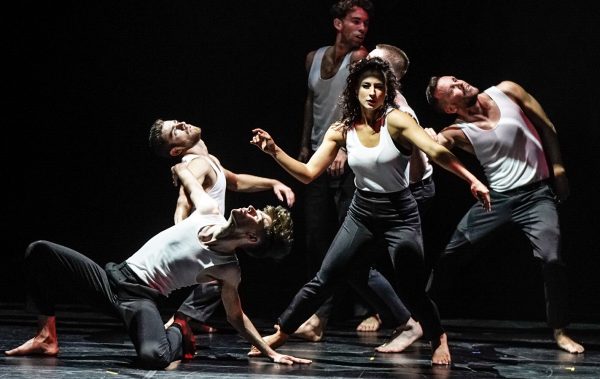 WE.ARE Dance Project Explodes into Being with Premiere of FOUND
NIDA, Sydney, Friday April 12th
Reviewed by Grace Lenan
WE.ARE Dance Project came vividly alive in its deeply intimate exploration of what it means to be human and the fundamental experience of separation that paradoxically connects us all. A total sensory experience from the first moment, FOUND moves through each of its captivating numbers with unwavering energy and magnetic presence from the entire cast. Most impressively, the entire show is set to a diverse soundtrack of hit music from the likes of Queen, Beyonce, Prince, Britney Spears, Goyte, Radiohead and Stevie Wonder. This musical element makes the experience more available to dance newcomers.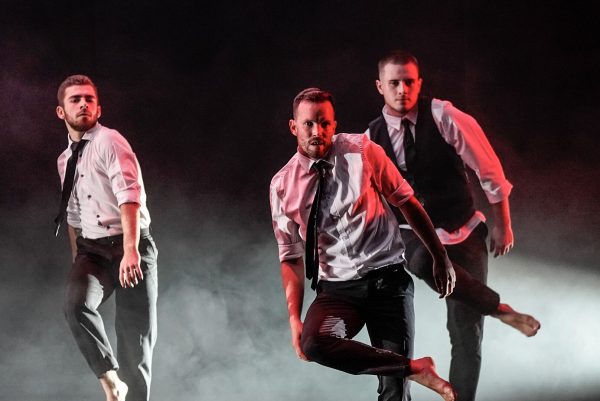 Stephen Tannos shares his unique creative genius unbound and more intimately than ever in FOUND,  allowing for a rich, entertaining and expansive experience for audience members. The choreography is his trade mark of striking and spectacular with epic funk grooves and moments of breathtaking softness and vulnerability, in an array of group, duet and solo numbers.
Opening with Queen's epic Bohemian Rhapsody set the energy level for the rest of the show and was quirky and funny enough to also happily lead the audience into it next chapter.
The themes explored throughout the show are that of facing and feeling the many aspects of ourselves as humans and the deep struggles we face in searching to truly find ourselves and meaning, within our societal relationships and cultural environment today. Captured and delivered entertainingly via a spectrum of comedic moments, enchanting sensuality, fierce, powerful and uplifting numbers and to moments of such transparency where the performers unveiled their own pain and human tenderness in emulation of exploring what it means to be 'found'. Read our Previous Interview with Stephen about WE.ARE Dance project.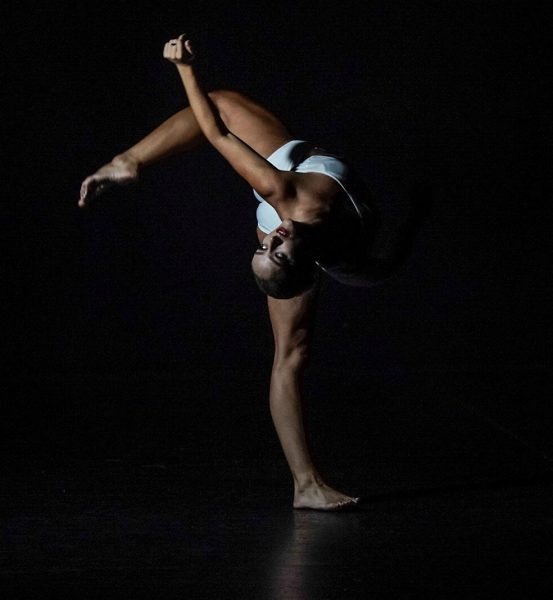 The cast of 11 were exemplary, not only cream of the crop dancers as technicians, but all powerhouses and captivating stand alone performers in their own right. The audience was leaning-in to every second of the show and the entire theatre was on its feet instantaneously as the curtain came up for the cast bows.
The cast of this inaugural season are: (The Ladies) Lauren Seymour, Alex Miedzinski, Alysha Percy, Jaclyn Chambers, Lilly Jackson, Paris Cavanagh; (The Gents) Jake Edwards, Jordan Grant, Neale Whittaker, Ben Zammit, Callum Mooney. Read our previous article on the cast announcement.
The theme is set from the start with the design and carried poetically through to the end. The set is simplistic and powerful, utilising a red, black and white colour theme throughout, mirrors and lighting by Jeremy Koch, which is poignant and effective in amplifying the choreographic choices and both the physical and emotional performances of the cast members. The colour theme links throughout the narrative as well as serving as great design and stylising.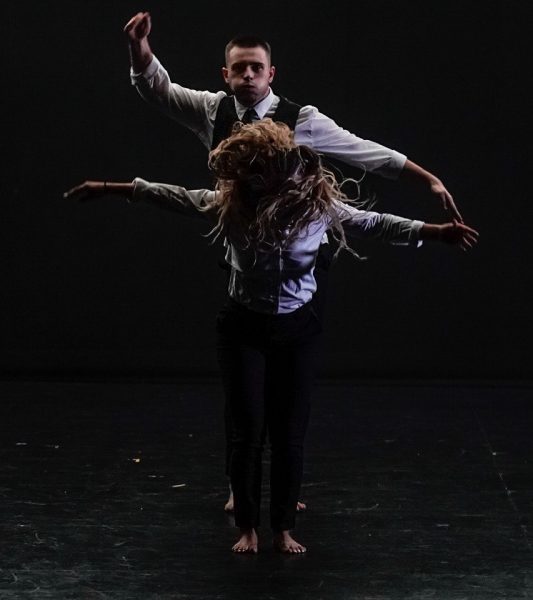 The quality of sound is an experience in and of itself – a collaboration of Stephen Tannos and Mitchell Dellevergin that reverberates in every cell of the audience members with sharp, enrapturing effects layered into the classic tracks, cleverly reimagined. As sound designer, Dellevergin magically blends pop classics into and with his own compositions to create this unique musical score. His music editing was an essential ingredient in making FOUND a truly powerful experience.
All performers were incredible, allowed to shine in their own comfortable styles throughout the show. These dancers truly told the story and brought the audience into their realm, they were so captivating to watch each time they came on stage. They all demonstrated their own special styles and strengths, with a special mention to Jake who confidently danced his unique 'whacking' style and elicited some of the most emotional responses from the audience during his unique solo to Radiohead's 'Creep'. There were almost tears.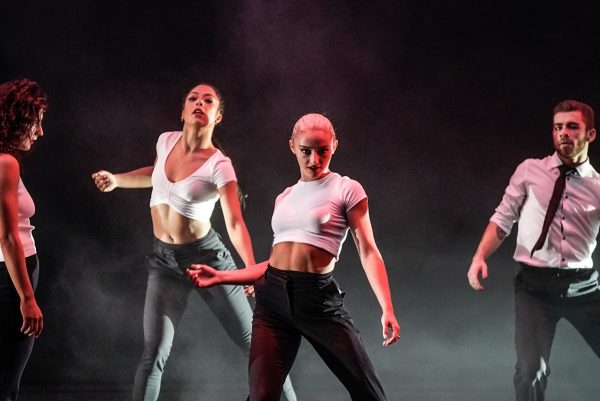 FOUND was certainly an electrifying and exciting experience, a culmination of brilliance and quality in each element and a groundbreaking beginning for this new company. I feel many people in our collective community are desiring deeper connection, meaning and conversations to be opened up and I believe WE.ARE Dance Project is here in service of this, as well as pioneering the medium of dance for our time … the ever evolving mediums for creative expression and actualisation.
From the Producers of FOUND – Chris Duncan and Lucas Newland: "We are so proud to be presenting our first show, with concept and choreography by the incredible Stephen Tannos. WE.ARE Dance Company, is a not-for-profit company born out of the need for more professional work opportunities for the countless, world class trained, Australian performing artists. This is only the beginning for WE.ARE  Dance Project as we will continuously strive for creative excellence and multiple work opportunities for performers."
Read more from Chris Duncan, Lucas Newland, Stephen Tannos and assistant choreographer Cassie Bartho in our previous article here.

FOUND
Premiered 12-14 April at NIDA with 5 shows
More shows to be announced in future