Pro Talent Watch | Kelly Aykers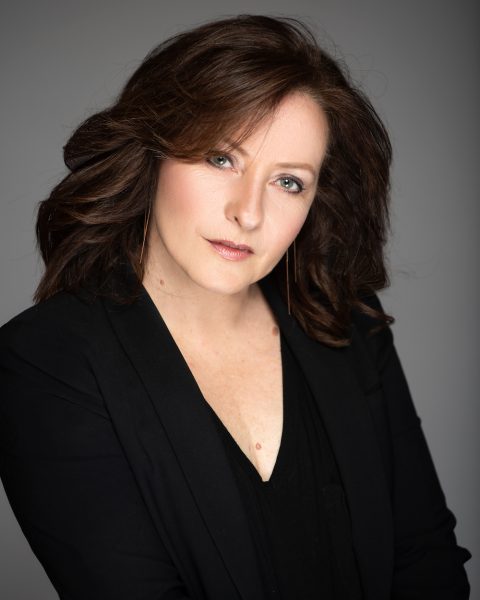 Pure Showbiz and a Touch of Magic Brings the Original Story of the Greatest Showman Back to the Stage
Interview and article by Heather Clements
Local industry legend Kelly Aykers has met an enjoyable new experience in incorporating circus arts and magic elements in bringing to the stage an all-Australian new production of Barnum The Circus Musical, opening in Melbourne this April. 
Working alongside stage stars Todd McKenny and Rachel Beck as well as a small skilled cast of circus artists and singers/dancers on this production has seen Kelly pleasantly challenged in her approach to staging this unique musical comedy, as she has to integrate all the various artistic elements seamlessly in telling the spectacular story of the the life of P.T. Barnum.
In between rehearsals for Barnum and running her full time and casual dance schools in Melbourne as well as her Parklife production company and new Company A touring Broadway show, Kelly found some time to talk to DanceLife about her role as choreographer and musical stager on Barnum.
Check out Kelly's incredible career in the Bio at the end of this article. 
***
Q: So, tell me a little bit about the new all-Australian Barnum show?
It's a circus musical, and it is the original story of what all the young generations are seeing in Hugh Jackman's The Greatest Showman now … which obviously came from this original version of Barnum. And it is a bit different. Basically The Greatest Showman movie focussed more on the museum that P.T. Barnum started, whereas this original musical version looks more at his background and the fact that he was the first entrepreneur showbiz guy who presented enticing new 'smoke and mirrors' entertainment to the world.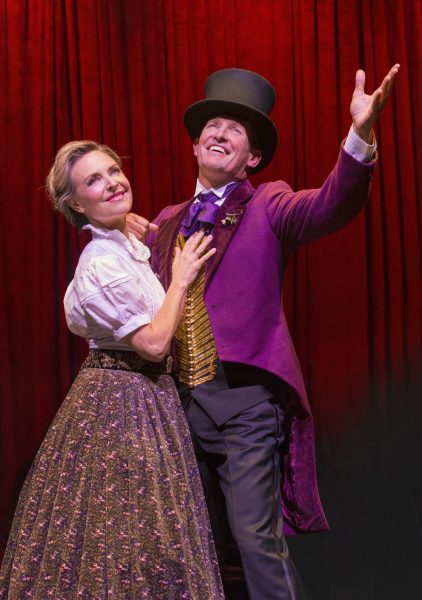 He really invented the idea of show business and 'bamboozle'. His whole concept was that you could actually talk anybody into anything if you believe it enough, and they will pay money for it … How he introduced acts and how he kind of twisted the truth just a little bit. The storyline looks at how his business affected his relationship with his wife, and how he attempted to enter politics when the circus business slowed down. So, it's the story of this man who built this idea of 'show business' that we all now live in. 
Q: What are some of the challenges as choreographer and movement director working on this show that focuses heavily on circus arts?
For me as a choreographer and the stager of this massive production, it's very interesting to work on a piece that involves the circus element… And we are working with people from NICA (National Institute of Circus Arts). It's very challenging, because it's a whole different avenue of skillset for me. The hard thing for me is to make sure that skillset of circus still works with the narrative. In musical theatre, the choreographer's job is to tell the story through dance … an, circus can absolutely do that. What I'm finding hard is incorporating the timing required in circus to set up the acts … like stacking chairs or getting a rig up.
I am working with a brilliant circus master and a rigger, but it's about the illusion and not giving away what's about to happen in the timeframe that I've got in one song to make that all happen. I'm learning lots and we've got a great cast, they're incredibly flexible in regards to the direction and what their skillsets are.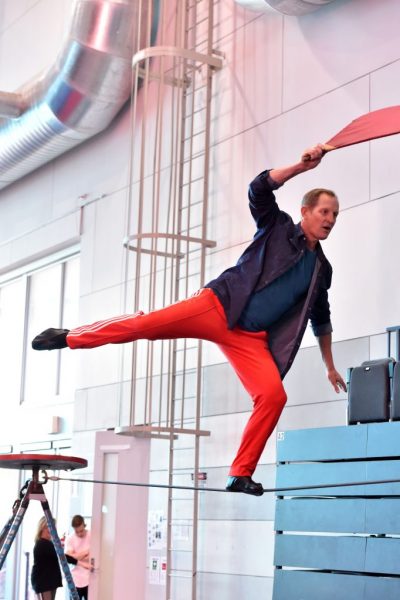 To choreograph these routines in Barnum is pure musical magic … There's A Sucker Born Every Minute, Come Join the Circus, Follow the Band. These types of musical comedy-type dances are literally what my life has been built on … So, I'm really enjoying the work, but what's difficult for me is the management of the different elements. There's a lot going on and the director and myself have to finesse that. So, it's about going, "Right, what have we got? What can we put into this number? How am I going to get the singers being able to sing while they're doing this, and while the circus people set up?" It's all about management. You need to be a jack-of-all-trades and you need to see the layers, and then you need to put it into a three-minute number.
There's a lot of pre-production and pre-thought. Plus, in Barnum, all the ensemble musical theatre people have to have circus skills, and all the circus skills people were cast with the knowledge of being able to sing and dance, as well. That's why it took us a long time to cast!
Q: Todd McKenny was cast early, so it has taken a while to get to opening night? And what is it like working with Todd and Rachel Beck?
We couldn't do this show without someone like Todd. We had to time the show with his other commitments, plus he needed time to learn the circus elements. There's no doubt Todd is a singing, dancing machine but he has the added pressure of pulling off the circus and magic elements … And I'm loving working with Todd and Rachel (Beck) because they have such strong musical theatre backgrounds, as do I.
Q: How many performers are in your dance ensemble cast?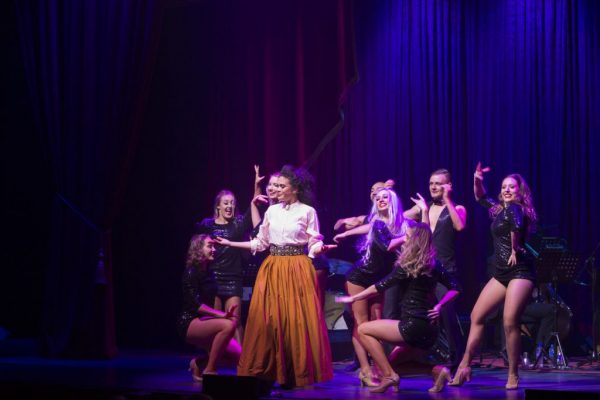 We've got four musical theatre kids who are very strong dancers ands singers, as well as four circus artists, so that's eight in total. Then, we've got a wonderful array of actors playing the lead characters like General Tom Thumb and Joice Heth (which is the oldest woman alive). They're all backing up and jumping into my ensemble dance numbers when we need them to as well. In the ensemble there's only eight, and then we've got four or five principal ensemble people that are thrown in on top of that, because you have to understudy all these big amazing people, as well.
Q: How would you describe the style of Barnum?
There are moments of darkness and undulation and that slowness that we've been able to introduce that style of dance and musical theatre into it, because Steven Gray (musical director) has re-orchestrated some of these songs to make it start slow and build. But at the end of the day, I'm a (Bob) Fosse girl… It's in my nature. It's pure musical comedy, there's no doubt about that. But what this creative team has done is added an element of darkness, mystery, and magic.
It has a bit of an edge and it explodes into circus. It's not like anything that's ever been done for a show like this before, in regards to re-orchestrating it, re-staging it, adding the circus element into it. It's got this weird, enticing factor that's kind of slow and magical as well.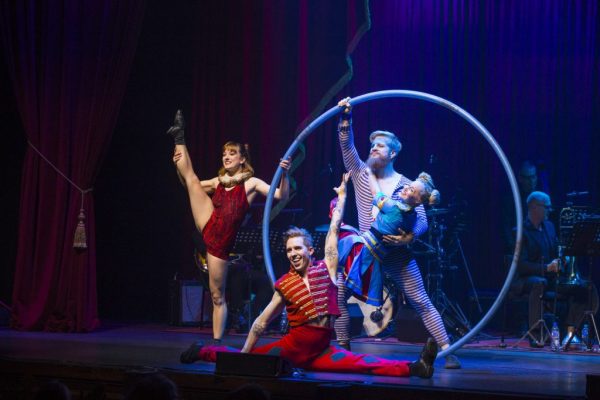 Q: What can people expect when they go and see Barnum The Circus Musical?
I think they're going to be bamboozled. And I think that's a word that we can use in regards to the fact that it's a hidden message that it's a behind the scenes look at how the 'smoke and mirrors' aspect in our industry was formed. But bamboozled also because we're going to have three or four different elements on stage at once, all working cohesively with each other. The magic, the circus, the singing, and the dancing.
And it's all still about the narrative. Our director Tyran Parke is particular and steadfast. Nothing happens on stage unless it works for the text and storyline. He's incredible … he believes there's got to be a reason for all this singing and dancing, so it has to come back to the text. And I love directors who think like that, because that makes dancing intelligent.
@barnumthemusical  #barnuminoz
BARNUM THE MUSICAL
Comedy Theatre, Melbourne
From April 27th 2019
Bookings: ticketmaster.com.au or Ph: 1300 11 10 11
BIO | KELLY AYKERS
After 45 years of training and performance, during which time she has choreographed, and assisted many Australian and international choreographers, Kelly is delighted that the natural progression of her career is now giving her the opportunity to pass her knowledge on to others within the dance industry. She is currently in pre-production for the launch of Company A, her own Broadway Dance Company in which she is producing, directing and choreographing it's first production, Broadway and Beyond which will tour in 2019.
Her recent choreography credits include The Very Excellent Mister Dundee feature film, Follies in Concert for Storeyboard Entertainment, Annie the Musical for Gordon Frost, Sweeny Todd for the Australian Opera, The Wizard of Oz for GFO, How to Succeed in Business Without Really Trying for the Production Company, Guys and Dolls for the Production Company. She choreographed Young Talent Time for the Ten network, Fox 8 series Ultimate School Musical, So You Think You Can Dance Australia, the Youtube Fanfest at Darling Harbour, The Divorce film and mini series for the ABC, Star Struck Series 1&2, GTV 9 and My Brother Jack for the Ten Network, The Moonshadow workshop with Yusuf Islam, Masters Of Choreography: Shakespeare Comedies and Tragedies, Ringmaster, Zodiac and Once Upon a Time, the Australian Component of the opening event for the ICC Cricket World Cup and The Dancing With The StarsPromo. Circacolumbia circus shows, P&O Cruises, I Should be so Lucky at the Melbourne Festival. Recently, Kelly choreographed and also impressed in her debut as director and choreographerof the musical, Pippin for Parklife Productions and then again in 2017 in Chicago.
Her performance resume boasts credits in some of Australia's finest professional Musical events. The lead role of Stephanie in Saturday Night Fever, the role of June in Chicago the Musical, the lead role of Helene in Sweet Charity the Musical, the role of Silly Girl in Beauty and the Beast, the role of Christine in A Chorus Line, the role of Patty Simcox in Grease the Musical, Funny Girl, Alana Scanlans Pictures, David Atkins Dynamite, David Atkins Dancin Man, Seven Little Australians the Musical. Dein Perry's film Bootmen and the role of Lauren Gatley on Neighbours.
For 32 years Kelly has been one of this country's most sought after dance and Musical Theatre teachers, working in Melbourne and Australia's foremost universities and dance institutions. Kelly is Director and Owner of Parklife Productions Pty Ltd. and is proud to usher in the next generation of talent at Kelly Aykers Full Time Dance and Kelly Aykers Casual Dance in Brunswick.