Workshops ~ Classes ~ Choreography
with Renee Ritchie
International Choreographer & Dancer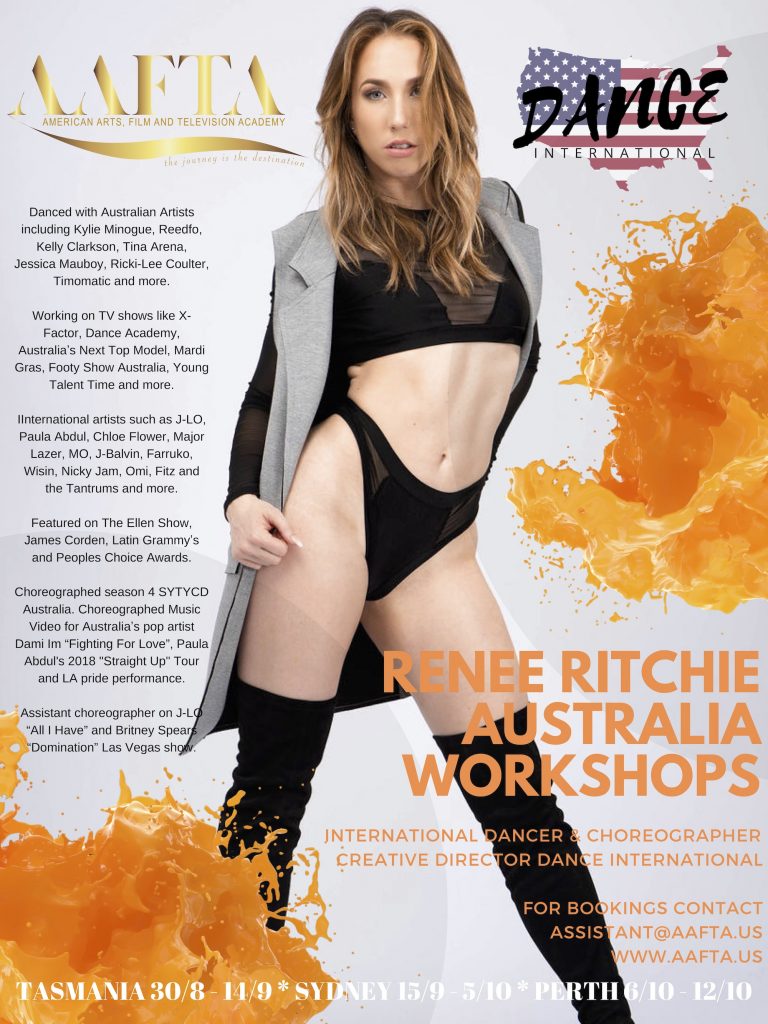 TASMANIA 


August 30th- September 13th
SYDNEY


September 16th- October 5th
PERTH


October 6th- October 12th
***
During her return home visit to Australia, Renee will be sharing details of her Brand New Mentoring Program at her workshops.
Created by American Arts, Film, Television Academy (AAFTA), Renee will be the Creative Director of a 3 month LA Intensive Starting in 2020.
This program will be catered specifically for professional dancers looking to have a career internationally in the USA. Educators and Master Guest Teachers will give you a FULL education on what it takes to live and work in LA – from visa information, agency introductions and so much more!

More information soon…
AUDITIONS in AUSTRALIA in January 2020