Emma Harrison & Callum Mooney Announced as Choreographers
Sixth Season for Emerging Artists by DirtyFeet
After a competitive application process, emerging choreographers Emma Harrison and Callum Mooney have been selected to present new works in development for Out of the Studio 2019, supported by DirtyFeet. For the sixth year of the successful program, Out of the Studio will now be held at a new venue, East Sydney Community and Arts Centre in showcasing the new works.
Out of the Studio is unique program within Sydney offering emerging choreographers the opportunity to develop new work whilst receiving payment, rehearsal space and support. DirtyFeet Director Anthea Doropoulos said: "Out of the Studio is one of the only funded programs available for emerging artists to present their work. Completely supported by the DirtyFeet team, we offer the artists an industry mentor and up to four collaborators which is crucial to the program's success. DirtyFeet are proud to fund artists in Sydney making new work that is crucial to kick starting their careers."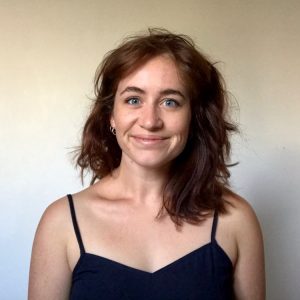 Emma Harrison will continue exploring her work titled MADONNA and the cultural icons and powerhouse women behind the name. Through interdisciplinary performance, this work transposes the MADONNA as cultural artefacts and figures of womanhood, sex and power. "I'm so excited to begin my Out of the Studio development and to get MADONNA out of my brain and into the world! This opportunity is paramount in my journey as an emerging maker; a chance to professionally engage dancers and a sound designer and to have creative freedom to make new work," said Emma.
Emma Harrison is a performer and maker across a multitude of art forms. Primarily a contemporary dancer and maker with focus in performance improvisation, Emma's practice has moved into multidisciplinary works merging dance, film and theatre. She is a graduate of WAAPA/LINK Dance Company and UTS Media Arts and Production. Emma has presented developments through First Run, March Dance Festival 2019, Crack X Festival, Strut Dance WA, Annandale Creative Arts, Sydney Fringe Festival (film), Fremantle Arts Centre and as a 2017 DirtyFeet Choreographic Lab recipient. 2019 sees her development Milk Machines remounted for Bondi Feast, traveling to Perth as dance cinematographer for a Strut SEED residency and developing her new work MADONNA for Out of the Studio.
Callum Mooney will begin his process into his new dance theatre work COSMOS, which explores the three levels of consciousness of a human brain, creating a vivid dreamscape of energy. Callum says, "I am excited to work on COSMOS as this will be my first time collaborating with a visual projection artist and I will be working with some of my favourite movers. OOTS will help me get this work off the ground and a step towards the goal of employing dancers for my future works."
Callum Mooney is an Australian artist that has been working in dance theatre and film. He has worked with the Dream Dance Company in the productions of The Secret Society and Enter the Vortex. Callum has also completed a Diploma of Film and Interactive Media focusing on video editing and artistic direction through cinematography. He incorporates this knowledge through his work with video art and projection work for live dance. Callum has worked with Chunky Move for Accumulation choreographed by Anouk van Dijk, Legs on the Wall for The Raft, Maxine Doyle (Punchdrunk) for SUNSET, and Dancenorth for Noise. As well as creating his own works Train of Thought premiering in Sydney in 2017, and The Artist's Mind presented at KABA Festival in Sumatra, The Flying Nun and Sydney Fringe.
www.dirtyfeet.com.au/out-of-the-studio-2019
OUT OF THE STUDIO 2019