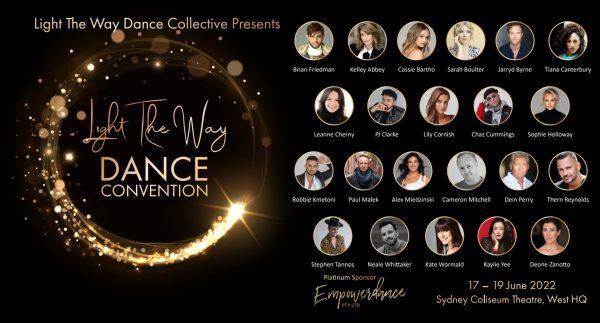 SYDNEY – Light The Way Dance Convention
Starts Friday 17th June – Sunday 19th June
The LIGHT THE WAY Dance Convention is like no other ever offered in Australia! With producers Kelley Abbey & Louise Telford bringing the 'best of the best' together from our Australian industry and International guests as well, this epic adventure promises to be a weekend full of inspiration and invaluable mentorship from the true GREATS of this industry! 
The aim of LIGHT THE WAY DANCE CONVENTION is to bring the industry together, to inspire and educate the next generation of Australian dancers by giving students a once-in-a-lifetime opportunity to learn from the greats in the industry and to perform on the same bill as their icons.
Sydney Coliseum Theatre will be transformed into a New York City Cabaret Club on Friday 17 June as part of LIGHT THE WAY – a DANCE CONVENTION being held over three days and nights from 17 to 19 June.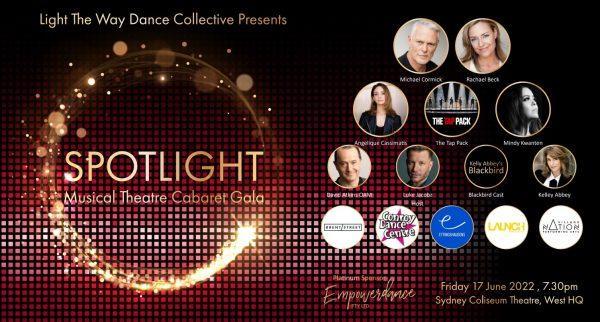 SPOTLIGHT – Musical Theatre Cabaret Gala will feature live performances by some of Australia's best up-and-coming Musical Theatre students in a showcase like no other. The MC for the evening will be Luke Jacobz. There will be a special performance by The Tap Pack and musical theatre stars Rachael Beck, Michael Cormick, Angelique Cassimatis, Deone Zanotto and Mindy Kwanten will perform.
David Atkins OAM and Kelley Abbey will be on hand for an 'Up Close and Personal' interview.
Students from Brent Street, Conroy Dance Centre (Brisbane), Ettingshausens Pro, Launch Performing Arts Centre (Gold Coast) and Village Nation will perform.
Convention masterclasses will rock the Coliseum across the weekend with bespoke entertainment shows each evening including 'Lux – Performing Arts Showcase' on Saturday night and 'Spectrum – Performing Arts Showcase' on Sunday evening.
Don't miss this incredible event!!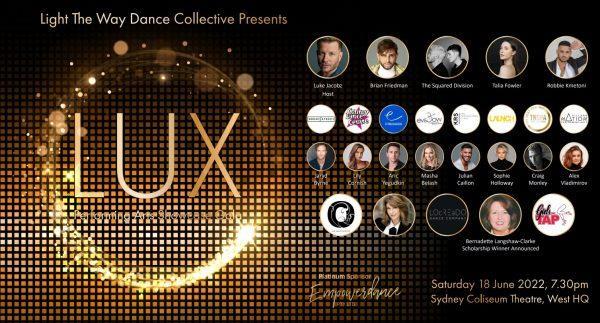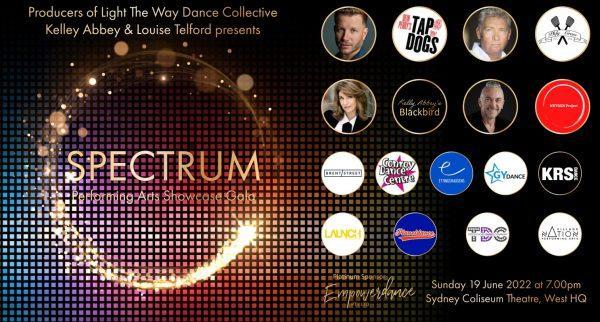 Light The Way Dance Convention
Sydney

– Sydney Coliseum Theatre