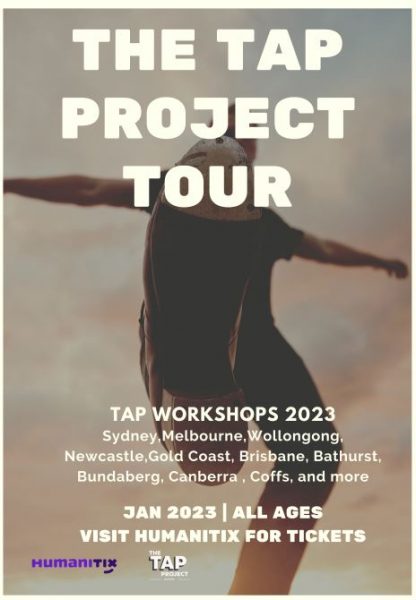 The Tap Project Tour
January 2023
The Tap Project Tour travels professional choreographers and tap dancers around Australia to provide workshops in city and regional areas. The tour offers the advancement of skills, access to the most high level of choreography, a fun experience and a connection to a like-minded community of dancers. This is offered to dance students but also to adults who want to try out a single class for the day. Reaching regional areas and zones in which a high level of tap is hard to access is at the heart of The Tap Project Tour.
Why is this unique?
The Tap Project Tour is one of only a handful of workshops that are solely dedicated to tap dance, in Australia. We place an importance on delivering tap dance to regional areas as well as  the major cities. The director selects the highest calibre of mentors with experience in teaching and on stage. The Tour team is all about creating an environment that is non-competitive with a focus on learning and inspiring. Our hope is to grow the community of tap dancers in Australia.
We do our best to acknowledge tap dance's history and roots, pushing students toward the lesser known greats of our art form through suggested videos and online resources. It's important to understand where tap has been as well as where it is going.
"Testimony to the program, some of Tom's students travel 2 hours to come to class from Wollongong and The Central Coast because it is so unique and valuable. The program sparks a light in them that you can't find anywhere else. My hope is that in the future more children will be able to experience this great program and benefit as mine have" – Ingrid Rihanni
Thomas J Egan
Thomas Egan is a choreographer and tap dancer from Sydney, Australia. He is a Co-creator of The Tap Pack which has toured to the USA, The West End, The Opera House, Beijing, and Berlin. He is the founder of the newly
formed Australian Tap Dance Company and director of The Tap Project Australia. You could have also seen him in Tap Dogs, Fame The Musical, Singing In The Rain, Back up dancing for Kylie Minogue, Tim-Omatic, and the movie The Great Gatsby.
Jack Egan
Jack has been paving the way for professional-level development in Australia. He has achieved World Champion choreography for the IDO World Championships in Germany representing Australia. He has been a part
of tap groups such as The Tap Pack, Three Feet Of Beat, and One Big Blur performing internationally to audiences. He is also an accredited judge for the IDO.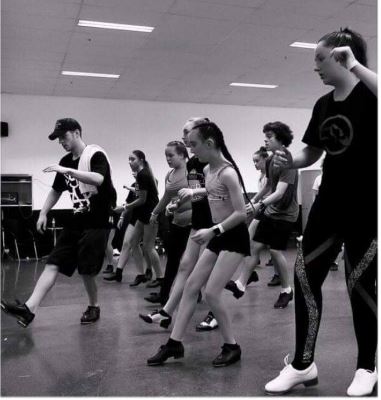 Locations
The mentors differ in each location and venues are subject to change.
• Sydney
• Brisbane
• Canberra
• Gold Coast
• Newcastle
• Central Coast
• Coffs Harbour
• Bathurst
• Dubbo
• Wollongong
• Bundaberg
More tour dates may be announced over the coming months.