Pro Talent Watch | Rebecca Mansueto
You May Not Know Her Name, But You Probably Should
Interview and Article by Heather Clements 
In 2014 we met and interviewed an aspiring young dancer who had just entered the competitive LA dance industry with stars in her eyes and hope as her fuel. Now, four years later, we are happy to report that Rebecca Mansueto is still living and working in the US and beyond, and making a life doing what she loves! Signed with leading agent McDonald Selznick Associates, Rebecca has been versatile enough to land work in a variety of arenas including TVCs, theatre, music videos, and corporate events. Now, she has decided to brave the oceans and embark on a new aspect of her dance career by joining an international cruise line as an entertainer which she happily admits will combine both her joys of performing and travelling.
We recently caught up with Rebecca and asked about how things have changed for her career in the past four years ad what she is looking forward to.
***
Q:  We last spoke to you in October 2014, how has your career has progressed from then?
My career as a professional dancer has expanded both on the stage in the US as well as on TV and film, including principle dancer for EPLUS Productions performing shows at the 'Aria' and 'Venetian' in Las Vegas and being principle dancer for ‪Paula Abdul at the Professional Dancer Society's Gypsy Awards working with five time MTV award winning choreographer Michael Rooney!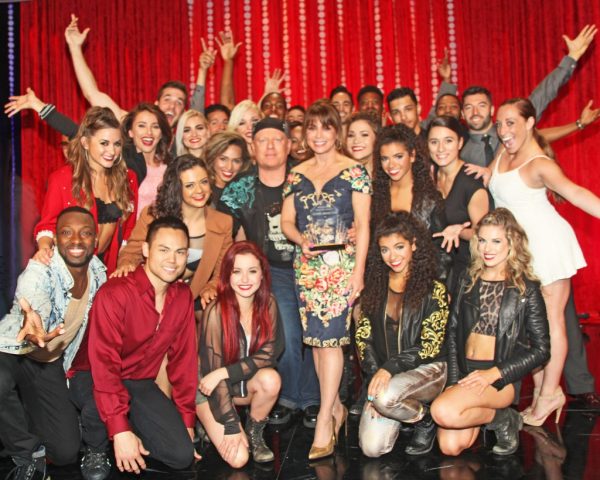 I was cast as the only dancer in a commercial for athletic-wear giant Reebok by world renowned filmmaker Jean-Claude Thibaut, performed as a lead dancer in a music video "Tarela" for Armenian pop star Vartan Taymzyan which has had over 1 million YouTube views, and I was a principal dancer in a commercial for American beverage brand "Sparkling Ice".
I progressed as a dancer learning new styles including working all over the US as a principle dancer for internationally esteemed multicultural dance company Karmagraphy, as a lead dancer for rock'n'roll professional arena football team LA KISS (owned by KISS members Paul Stanley/Gene Simmons) and as a dancer for world renowned professional swimming/dancing company 'Aqualillies'. I was also a resident performer at The Edison world class lounge and dancer for Universal Studios Hollywood and America's Got Talent.
Q:  What has been the biggest professional experience you have had so far?
I would say working with choreographer Michael Rooney for both a tribute performance honouring Paula Abdul at the professional Dancer Society's Gypsy Awards where I actually performed as Paula herself in front of her, and also performing as a lead dancer in a commercial for Sparkling Ice.
Q:  What has been the toughest part of making a life and career in the US?
Being away from family, friends and missing the Australian culture so much!
Q:  What are the best parts of living and working abroad in your chosen career?
The opportunities and the ability to expand yourself and work in different areas of the entertainment industry all whilst broadening your worldview!
Q:  What surprises have you had?
Working for a multicultural and Bollywood dance company! … I never imagined I would be immersed in Indian styles of dance and their culture, but I love it!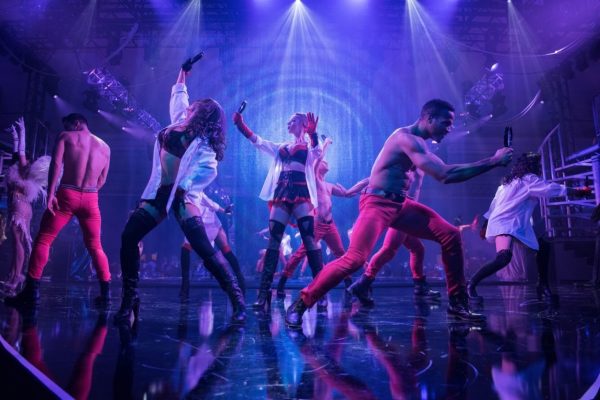 Q:  Looking back to when you graduated from Brent Street, how have your ambitions been met or changed?
My expectations have been met in terms of working as a professional dancer, but where and what I would do exactly is definitely different to what I expected. When I was younger I loved watching Britney Spears and Michael Jackson and would learn all their dance breaks so it was always a dream of mine to perform in the United States in some capacity. In saying this, I never imagined I would obtain my 0-1 visa and move to Los Angeles, but certain events, including winning the Global Dance Award, led me in that direction which I'm thankful for! 'Looks' play a huge role in entertainment, particularly in Los Angeles, so facing rejection in that regard and at times being pinched for money became a brutal reality.
Q:  Do you come home to Australia often?
Not too often. In between contracts/work I try to come home but it's only once a year.
Q:  Your latest gig is as a cruise line artist … how did this come to be? And why did you choose this route?
For my birthday in August I spent three weeks in Europe with family including a ten day cruise on the Norwegian Spirit. While onboard I was inspired by the dancers and decided to pursue a cruise ship contract. I chose this route because I wanted to experience something different to what I was previously doing and I love to travel! I'm expecting to grow not only as a dancer by learning new skills but also as a person by gaining new friendships and broadening my perspectives on life whilst on this job.
Q:  What is always in your snack bag?
Almonds!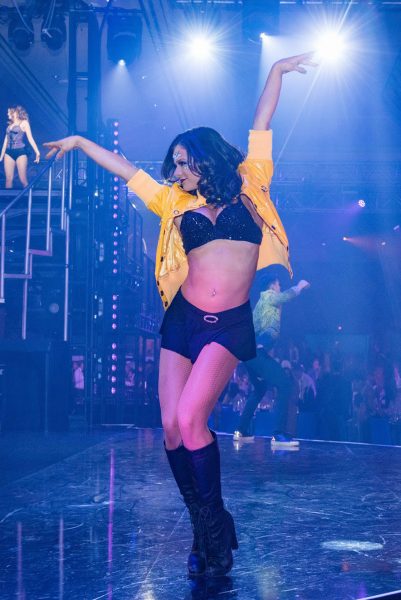 Q:  What is most played on your playlist right now?
Calvin Harris &  Sam Smith – 'Promises'. Great song!
Q:  What are you binge watching and would recommend?
Riverdale
Q:  If the sky was the limit … what would be on your professional 'bucket list'?
Movies have always fascinated me …  so working as a dancer in a film.
Q:  What advice would you give aspiring Aussie dancers looking to make a career in the US?
I'd say work really hard, do your research, stay true to yourself and set goals… but be open to other opportunities as you never know where they may lead you! At times there is a lot of competition so make sure it's definitely something you want to pursue and you won't go wrong.
Q:  What has changed/or is changing in the industry that dancers need to be aware of these days?
Social media has changed the landscape of the industry, be aware of it and use it as a platform for self promotion as opposed to a resume.
Re-visit our previous 2014 interview with Rebecca here >>  www.dancelife.com.au/rebecca-mansueto-interview/
https://vimeo.com/288911545