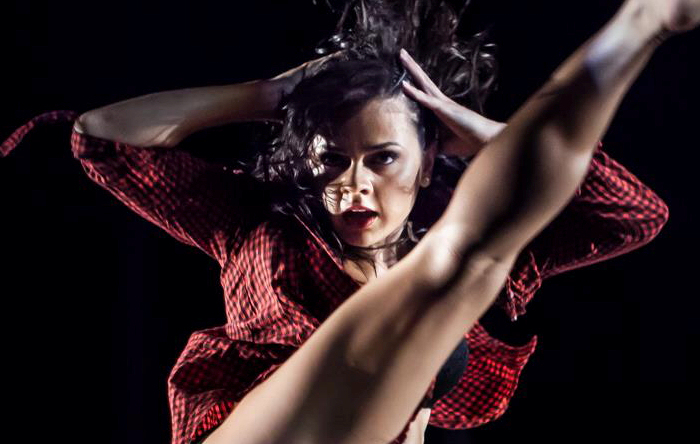 Born and raised in Sydney Australia, Rebecca Mansueto first began dancing at age 11 before completing her certificate IV in performing arts
at Brent Street Studios. Her training has varied from jazz, tap, ballet and contemporary to everything from hip hop, latin ballroom, pole, musical theatre and gymnastics. All of which has helped Rebecca in becoming the multi-disciplinary performer she is today. DanceLife had the opportunity to chat with Rebecca about her life as a dancer and what it's like to dance and work in the USA:
Where did you do your training growing up?
I started when I was 11 training at a local studio called Decadance for 3 years before moving on to Brent Street Performing Arts – I was there for 4 years. During that time I completed my Certificate IV in Performing Arts. Following fulltime I trained in America at The Edge Performing Arts, Debbie Reynolds Dance Studio and Millenium Dance complex. I also trained with the Locreado Dance Company in addition to training with Giselle Peacock (Burn The Floor) and Michael Miziner (Dancing With The Stars) for Latin Ballroom.
Do you think that doing a full time course helped you get into the industry?
Doing a fulltime performing arts course definitely helped me get into the industry because it provided me with the skills and mentality needed for the business. The choreographers treated us like working professionals rather than students so we understood how tough it could get. I worked very hard, pushed myself and always fought for my place – a drive that I have carried on ever since and believe has helped me to accomplish and pursue dance as a profession.
What was your first professional contract?
My first professional contract was signed with the Locreado Dance Company – "The 4 Elements" – a show based on the depiction of wind, fire, earth and water through dance.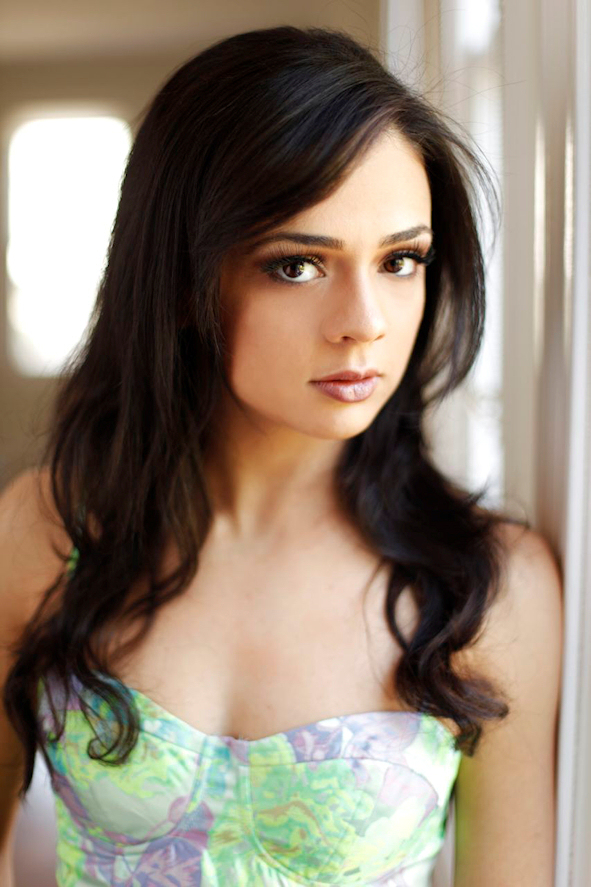 What have you been up to since that first contract?
Since then I have been performing for corporate/fashion events at 'The Star', The Ivy Sydney', Sydney Convention Centre including the 'Merivale awards', Hair expo and Fashion Palette Carriage Works. I was a lead performer for Australia's biggest music and entertainment experience 'Pacha Sydney', a lead dancer for RAMS Insurance Home Loans TV commercial and Aria nominated 'Speak of the Devil' music video. I've also performed for channel Nine network, was a lead dancer and supporting choreographer for my second contract with 'The Locreado Dance Company', "Split Personalities", that was directed by Loredo Malcolm (The Lion King) touring both Melbourne and Sydney. I then was fortunate enough to assist for LA choreographers Teresa Espinosa (Miley Cyrus), Gina Starbuck (Nicki Minaj) and Barry Youngblood (Jennifer Lopez) at the Global Dance Convention.
I've also performed as a solo finalist for the Australian Dance Festival and became the recipient of the Global Dance Award – a scholarship that allowed me to train at the Edge Performing Arts Center. During this time I was selected by the producer of 'So You Think You Can Dance America' to perform in an opening performance for a showcase at The Mirage in Las Vegas. Earlier this year I returned to America for "The Pulse on Tour" directed by Brian Friedman and NRG Dance Project Los Angeles, from there I received scholarships for both. I made a huge impression on the creative director of 'The Pulse on Tour' Brian Friedman (Britney Spears) who introduced me to one of the most prestigious agencies in LA – 'Mcdonald Selznick Associates'. I am now in Los Angeles signing a 3-year representation contract and processing my 0-1 Visa. In Between jobs/performances/scholarships I continued to do professional classes and maintain training.
Would you like to tell us a bit about "The Global Dance Award" – a scholarship you got for The Edge Performing Arts Centre?
I became the recipient of the Global Dance Award, a scholarship I won from the Global Dance Convention. After an audition and monitoring each dancers progress, The LA based faculty selected 6 "outstanding" dancers from the event to perform solos. One winner was then chosen to attain the scholarship, which consisted of a month worth of training at the Edge Performing Arts Center Hollywood as well as flights and spending money.
How different is it dancing in the USA compared to Australia?
It is very different, there is a bigger population with more competition and everyone is striving to book the best jobs – it creates an intensity among the dance community which I thrive off and love! There's also a sense of authenticity in the US because a lot of dance has stemmed from there, the best way I can describe it is that it feels real. If you work hard, stay humble and you're good at what you do, American choreographers will be willing to support you and I love that.
What is your advice for aspiring dancers trying to make it in this tough industry?
My advice would be that it's extremely difficult and not an easy industry to break into. There are times that reality emerges and you feel like giving up, but if you stay true to yourself and your beliefs, you work very hard and stay inspired, you will achieve all that you set out to do. It's a process but never forget why you dance because that will be the motivation you need to push through the bad in order to enjoy the good!