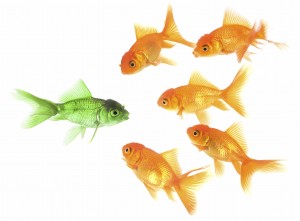 By Tia Jordan
Last month a young aspiring triple threat actress asked me this question at
a NIDA Musical Theatre intensive: "If I go for a role in a film, TV show, or musical, and hundreds of others are going for the same role, how do I make the casting team remember me?"
Wanna know what I said? I said exactly what all experienced teachers would say – I go "That's a very good question". (We say that to buy time while we figure out the answer.) But in all seriousness, it was a golden question. And her success, and your success is dependant on being able to answer it.
Here's what I told her next …
The answer is presence. Most people are worried about WHO, when they go into an audition? Yes! They are focussed on themselves, worrying about what they look like, how their hair is holding up, what they sound like, and whether or not they are doing a good job. People actually stand in self – judgement like an observer. How present can you be to other people (i.e. the audition panel) when you are virtually watching YOURSELF?
In order to cultivate your x factor, shine your star quality, or be THE ONE, you must have complete presence … always. That's, kind of, the point of presence. To be present in the NOW… ALWAYS. Because NOW is ALWAYS here.
Presence means noticing what's going on in any moment, from your perspective, looking out to the world. So instead of thinking about the past, or the future, or how others perceive you, you notice what is going on for others, and what is being said – without necessarily judging what any of it means.
Presence also describes the effect of noticing how you feel in each moment and being OK with it, even if that feeling is debilitating nerves…argh! This presence is one of the greatest skills we can have as performers. This skill is also known by the term 'Confidence'.
Presence doesn't run away from its nerves, or it's insecurities. Presence sits with whatever is going on inside. Choreographers are infamous for saying 'no…not that way'. (I know this because I do it almost every day.) The most wonderful people to work with are the ones who respond with "OK then, how about this, this, or THIS?" as they demonstrate some new ways of executing the movement. This kind of presence and resilience is what our industry, and it's employers ache for.
You already know the names of hundreds of experts at this because guess what? – many of them are famous! Being expert at this means people want you in their projects, and are willing to pay top dollar.
But being present isn't always easy. In every day life there are TV, mobile phones, email, Twitter, Facebook, homework, rehearsals, meetings, and literally hundreds of other distractions competing for your attention all day, every day of your life.
In an audition you've got a room full of strangers watching you. There are new lines to deliver, new lyrics to sing, and perhaps even an actor with whom you're expected to do a love scene (even though you've never met each other before but whose face is familiar because they happen to be a national household name). No pressure there!
The antidote? It's SIMPLE. Be interested in the people you are with…yep, even the strangers on the audition panel, who are freaking you out. Do your audition preparation research and work, and then forget YOU when YOU walk into the audition room.
Instead of thinking "How can I hide my nerves from these people?" Ask yourself "How can I feel happy about being exactly as I am?" And "I wonder how THEY are feeling right now?"
Hurry to register for the Audition Workshop – Hairspray Focus for an opportunity to get more star quality, more presence, more x factor, more WORK!!! This workshop is being repeated following the recent success of the last ones in Sydney, Melbourne, Brisbane and Central Coast. If you missed out before, please don't miss out again.
Click Here for workshop details!