Lights, Camera, Action!
NIDA Open Unveils Live & Online Classes for Young People in Sydney, Newcastle & Brisbane
These Spring school holidays, children and young people can take advantage of face-to-face creative classes and follow in the footsteps of Emmy-nominated actor Sarah Snook and leading film and television actors Remy Hii, Miranda Tapsell and Hugo Weaving, who learnt their craft with NIDA's professional performance training.

From 21 September, NIDA Open will be running its popular short courses in face-to-face classes in Brisbane, Sydney and Newcastle, with introductory to advanced classes for different age groups in acting for stage, screen, TV presenting, costume design and audition preparation. NIDA has also designed a selection of new online courses for children and young people who can't make it to a classroom but still want to creatively connect and learn.
Delivering programs across Australia, NIDA Open gives people of all ages and experiences the chance to benefit from NIDA's world-renowned training methods and explore their own creativity through short courses, holiday classes and intensive part-time studio courses.
'It's so exciting to be able to teach creative learning to young people face to face again,' Director of Public Programs, Tricia Ryan, commented. 'We are following the strict social distancing and health guidelines in all of our classes, and parents, carers and students can be confident they will be learning in a safe environment. We encourage everyone to take part this Spring, but book early as places are strictly limited.'
'There is an incredible demand for young people to express and unleash their ideas and energy in our classes. While we all face the pressure of COVID restrictions, these classes are an opportunity for children and young people to get in touch with their positive and creative selves.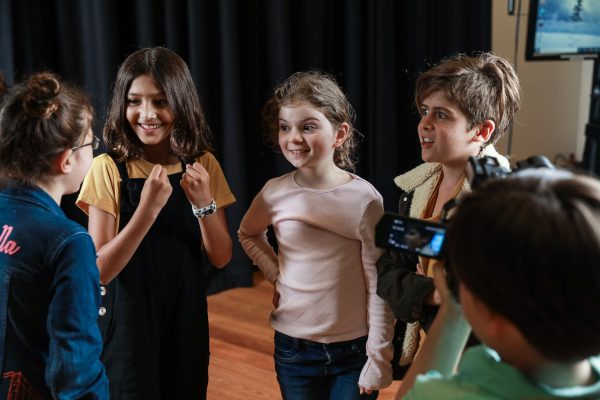 'All our holiday program tutors are professionally trained, practising industry professionals with experience in theatre, TV and film. They are committed to inspiring students of all ages, experience and interests to find their unique artistic voice and giving children and young people the confidence and ability to speak up and share their ideas with the world.'
Some of the courses on offer include: Go Viral (how to become a YouTuber); TV Presenting at Taronga Zoo; Screen Acting Boot Camp; Drama School for Grades 3-6, 7-10; Public Speaking; Auditions and Screen Tests; Costume Design; HSC Drama Performance; NIDA Audition Preparation; Writing for the Screen; and Acting Essentials.
Whether you are looking for top notch performance training or simply to encourage the imagination and confidence of your child, NIDA Open delivers an enriching and exciting school holiday experience. NIDA is a registered provider for the NSW Creative Kids program.

NIDA OPEN'S SPRING HOLIDAY COURSES
Brisbane: 21 September – 4 October
Sydney: 26 September – 11 October
Newcastle: 6 October – 11 October

For more information on NIDA Open spring courses visit nida.edu.au/spring