3 Biggest Challenges Facing the Elite Dancer
What separates a very talented student from an elite dancer who will actually make a career out of dance?
by Alisha Coon
PLUS!! Alisha is giving away one spot in her mentoring program in Term 1! See below for details.

Often, talented dancers come across as capable, confident and self-assured
I have worked with many extremely gifted dancers who come across as quite confident. But then, after a few mentoring sessions, underlying body image issues or self-worth issues come to the surface. This is totally normal. We all have fears and invisible blocks. Some students are unaware of these blocks so it important that they are brought to the surface and dealt with properly. Some dancers, on the other hand, are aware of these issues but feel the need to mask their insecurities, especially when there is pressure to perform or live up to the 'talented dancer' status.
Sometimes confidence is a façade for the talented dancer
Last year I workshopped with hundreds of dancers, talking about their challenges, fears, and the biggest blocks holding them back as dancers. I discovered a common thread of 'invisible blocks' that unfortunately, if left unaddressed, can become major setbacks in a dancers career.

The 3 biggest challenges I see are:
1) Dancers feeling too much pressure and having problems managing expectations
2) Comparison and low self-worth
3) Body image issues
You may be thinking that technique, flexibility, turnout etc should be on this list? … but I can tell you now, I have seen MANY dancers with full-time jobs (especially in Europe) with facility and technique that are far from the 'ideal dancer'! This is because, the mental side is just an important as the physical and, unfortunately, it is rarely given enough emphasis in a young dancers training.
The pressure to perform can be too much for the talented dancer
Dancers can feel so much pressure to perform well, to live up to their teacher's expectations or their previous achievements, to please their parents and to keep up with their peers. Even supportive comments like "You're such a beautiful dancer, you've got a great chance of winning" can be seen by the dancer as an expectation to succeed.
A common trait I see in young dancers is perfectionism and a desire to please; which can lead to them putting way too much pressure on themselves. When you couple the pressure they put on themselves, along with perceived (or real) pressure from teachers and parents, this can be a lot for young dancers to manage.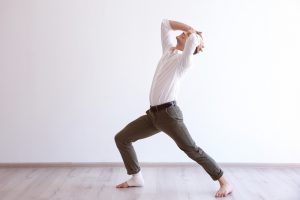 Comparison is the biggest confidence killer and self-worth destroyer.
This comes up in every workshop and mentoring session I facilitate. No matter how talented, smart and physically suited for dancing the students are, the topic of comparison always rears its ugly head. Social media has really exacerbated this problem.
Dancers are (unknowingly) crushing their self-worth by constantly comparing flexibility, appearance and talent with their peers and images they see on social media. With the rise in popularity of apps like Instagram, this problem has become even worse with students relating the number of followers and post likes to their levels of self-worth. 
Body image is still a major issue
In an industry where you can be hired and fired based on your weight and appearance, it's no wonder that young dancers struggle with body image. This is a rational concern for students who don't have natural 'dance bodies' and would like to make a career out of dance. However, the problem that I see at an increasing rate, is the hundreds of dancers who are beating themselves up about their appearance and weight – when they already have ideal bodies for a career in dance! This is where there are very real dangers of disordered eating problems developing, as well as major self-confidence issues.
5 Points to remember and remind your talented dancer
1) To help relieve pressure on your dancer, always put performances, auditions, exams and competitions into perspective. Remind them of the bigger picture and how unimportant they are in the long run. Not once did a director ask me what my Advanced Foundation exam results were! Trying your best IS ENOUGH. You will not love them less if they fail or lose. Rejection and failure is a part of the dance journey (and life!) and alternatively, can be seen as a great chance to learn and grow.
2) Remind your dancer that there is no need to compare themselves to others or worry what others think of them because they are unique and have many great qualities. Remind them of their wonderful qualities regularly (especially non-appearance based qualities) for example "I can see you're working really hard" or "It made me really proud when you were kind to Sally at the competition yesterday."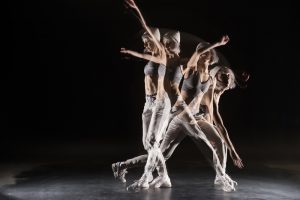 3) Keep an eye on their social media use. Encourage them to follow people who are inspiring and good role models. If you see that social media is negatively affecting their mood, anxiety or self-confidence, then perhaps consider limiting their usage (which is sometimes easier said than done!)
4) In regards to body image, encouraging healthy eating habits is all good and well, but at the end of the day they need to be reminded that they are loveable and worthy exactly how they are now. It is fine to have goals to improve themselves, but they don't HAVE to change before they can love and accept themselves. In fact, the more you can accept yourself and be kind to yourself NOW, the more likely you are to follow through with positive lifestyle changes (like healthy eating).
5) Support and connection is key. Parents may want to plan a regular activity together with their talented dancer, perhaps an hour at your favourite café each week. A letter book is also a beautiful idea to pass between the two of you, as it can make communicating feelings and challenges a little easier. Gifting a journal full of inspiring quotes and motivational memos is also a wonderful tool for your dancer.
I think we can all practice loving ourselves, accepting ourselves and being kinder to ourselves more often. For me, I choose this as a daily practice (and challenge!) and I am passionate about helping others do the same.
If you are the parent of a talented dancer, or you know someone who would benefit from mentoring, then please share this with them.
***
I have limited places left for my elite mentoring program for Term 1, 2018. Go to www.selfsavvi.com/mentoring for more info and for details on how to apply.
Alisha Jane xxx

WIN!!
Alisha is giving away one spot in her 9 week mentoring program in Term 1 which includes:
4x one-on-one mentoring sessions

worksheets and ebook

email suport

full day workshop with all mentoring students (winner must be able to travel to Sydney)
To enter: Email win@dancelife.com.au with your name and mobile phone contact with the subject title of 'SelfSavvi Mentoring' and tell Alisha in 30 words or less
what her mentoring would mean to you as a dancer.

Entries close Friday 16th February.