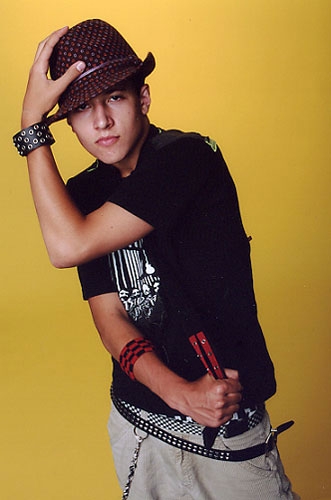 After Andre Fuentes choreographed Britney's Womanizer and Circus Video – everything was in the works for Wade Robson to direct and Andre to Choreograph. Well as things go in "Hollywood" – things change – Jamie King is the director and Tony Testa is the choreographer. Well BIG NEWS – TONY TESTA is coming to Sydney for the Sydney Workshops (along with Tony Czar) on April 11. They will both be selecting dancers from the workshops for their CARNIVAL pieces. So Tony Testa and Tony Czar will each be choreographing a piece for Carnival. Very Exciting!
Choreographer for the Britney Spears 2009 CIRCUS Tour Tony Testa recently relocated to L.A. from his hometown of Fort Collins, CO about two years ago. He started dancing at the age of 8 and later went on to tour with the original cast of TapKids and nationally with Aaron Carter for his Jukebox World Tour. Since moving to L.A. he has choreographed for Sony´s Las Vegas consumer show, danced with Beyonce in "Dreamgirls", Britney for the VMA´s, and choreographed and danced for Janet Jackson in her "20 Y.O." project.
He recently choreographed Season 1 of Nickelodeon´s "Dance on Sunset," (airs sat. 9pm pacific) as well as a music video for Miranda Cosgrove, (icarly) and for Danity Kane´s "Making The Band 4" The Tour. Currently, he is working on half time shows for a new sport called Slamball.
Go to www.sourcedance.com for all the information.