Renee & Lockhart Excited to Put Tassie Dance On the Map
Tasmanian Dance Expo 2020 and Beyond
WIN A TICKET TO TASMANIAN DANCE EXPO ONLINE WORTH $100! To enter, simply tell us in a few words why you want to be a part of the Online Expo this year and send in your response, name, and mobile number to win@dancelife.com.au. Entries close June 25.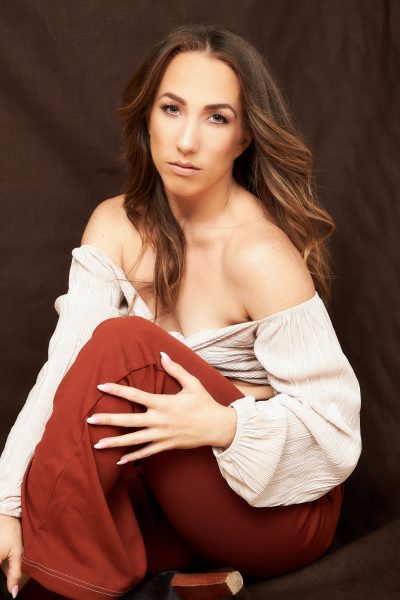 Renee Ritchie and Lockhart Brownlie were just about to announce their new venture — Tasmanian Dance Expo — when the Covid19 virus hit globally and suddenly plans changed. So they switched into the next gear to deliver Tasmanian Dance Expo ONLINE EDITION 2020.
Both Renee and Lockhart are proud Tasmanian-born dancers who have had incredibly successful dance careers both in Australia and the US. Now both based in Los Angeles, they have a strong following in their home state as well as amazing connections in the industry that reach far beyond the Australian dance bubble. So these Tassie friends decided they wanted to give back and share their knowledge and connections with Tasmanian and Australian dancers and so, inspired by a dream, the Tasmanian Dance Expo was born.
"It sounds crazy, but I actually had a very vivid dream, when I was back in Tasmania, probably two years ago, where I was talking about all these Americans who wanted to come down to Australia for dance conventions. I wanted to believe in this dream and this bubble just blew up in my head. Renee and I were having a conversation as we walked up the stairs to the airplane and I told her that I knew we had to create our own 'thing'," recalls Lockie.
"We have to team up, create this thing and use what we've learnt, what we've done. But there was nothing for dance coming down to Tasmania. When we finally caught up for a coffee I already had planned in my mind this sparkly, bright, brand-new dance convention for Tasmania. Tassie is our home… they're our people, and with this we can give back in a really big way to dance in Tassie."
They were both excited heading into 2020 and ready to share all their hard work and planning by getting ready to announce the inaugural Tasmanian Dance Expo when the Covid19 pandemic struck. Organising their passion project distantly from the US and learning to run the business was challenging enough for Renee and Lockhart, but then they had to quickly learn how to take the event online.
So this year the Tasmanian Dance Expo will be a three day convention online over July 10-12. There will be a virtual dance competition for three age groups, exclusive classes and tutorials from top choreographers, a virtual dancers market with speakers from around the world, and culminating in the live Galaxy Gala evening broadcast featuring celebrity guests and the awards ceremony. The faculty of 12 dancers/choreographers secured by Renee and Lockhart is astounding and includes Hailee Payne, Cat Rendic, Nika Kljun, Alex Miedzinski, Laura Spence, Miguel Zarate and Jason Winters. Read more about Tasmanian Dance Expo Online here. 
However, they are keen to emphasise that this will not be just another dance competition.
"I personally think one of our main points of difference is bringing the Expo part to it. The reason we called it Tasmanian Dance Expo is because we're going to have these different dance communities, companies and businesses to be a huge part of our event. So, at our actual event next year, we're going to have booths for all these different types of organisations. We definitely want to keep it as Tasmanian community-based as possible, but invite some major names too. So, I think that becomes super valuable as a community to bring everyone together under a community market style of place," said Renee.
Lockhart adds, "I also think the Galaxy Gala is a point of difference. We have this amazing gala that we're also putting together where on the final night of the competition there will be a top ten finals … the top five soloists and top five groups. They will perform and then we get to the top three. We're also wanting to invite performers from all around the state or Australia to make it like a showcase of dance and performance. We will bring in a big name next year, and I think the Galaxy Gala is going to bring everyone together with some cool performances and a great show."
This year, well known Tasmanian entertainer John Xintavelonis (better known as just John X) will host the Gala.
"We don't want to emphasise too much of the competition side of the event. We want it to be a weekend of learning and creating relationships with choreographers, especially for people who are wanting to make this as their career. We want to offer them as many tools as they can use, and we're going to have seminars for full time courses or for people who are wanting to go into the industry. There will also be a nutrition seminar," said Lockhart.
While they don't want the online competition to be the focus of Tasmanian Dance Expo, the competition will be open to three age groups with there being top three finalists and the ultimate winner being named the 'Tassie Star'.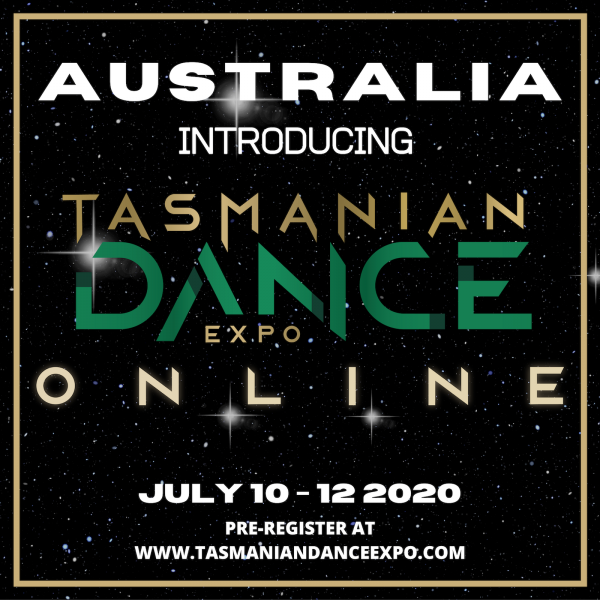 The online comp this year requires dancers to submit a two-minute solo filmed from your home or dance studio. Video entries cannot be professionally filmed or use a video from another competition. The reasoning for this explains Renee is "we want to keep it fair and really raw, no costumes, so that everyone's on the same level."
"But it's open to anyone in Australia, so anyone could be crowned with the Tassie Star. We really want to put Tassie dance on the map."
Tasmanian Dance Expo is a great opportunity for Australian dancers to experience and learn from some of the best teachers in the dance world, and the online edition this year is the perfect chance for participants to get to know these big names from the comfort of their own homes. Lockhart believes that one positive to come out of this pandemic for dance has been the re-engagement in learning and creating sparked by everyone moving online.
"Now, I feel like teaching is having a really big resurgence again. Everyone's wanting to teach again, or to learn. Even the younger ones who are coming up and teaching, getting creative. And it's all about creating. I think it's a good time to bring out something new," he said.
"We have big names in the industry involved, so to get those names out to Australians I think is also going to be like 'wow!'"
"I think also this Expo is going to be a great platform for both the guest teachers and the students … So, it's almost like they're getting a little taster of what the main event will be like next year," said Lockhart.  Potentially, the entire faculty for the online event this year could travel to Tasmania for the main event next year.
Lockhart concludes, "We both really wanted to put on something in Tassie. Tasmanians are always travelling so far for events. But Tasmania is booming at the moment and has become a hot spot for travel. There's no reason why Tasmania can't have its own dance event and see people from elsewhere come down to us to be a part of it. Plus, we want to help our talented Tassie kids get even better. We want everyone to come to Tassie dance convention!"
***
Renee Ritchie's career began at Jenina's Dance Workshop in Tasmania (Australia) at 5 years of age. After moving to Sydney at the age of 17 years old, to study Full-Time at Brent Street Dance Studios, Renee continued to pursue her training and career all the way to Los Angeles in the USA. With hard work, persistence and continuing to put herself out their Renee made it onto television show SYTYCD Season 3 (Australia) Top 12 which catapulted her very successful career as a dancer and choreographer.
Renee has worked with artists in Australia such as Kylie Minogue, Reedfo, Kelly Clarkson, Tina Arena, Jessica Mauboy, Ricki-Lee Coulter, Timomatic and more; and has performed on TV shows like X-Factor, Dance Academy, Australia's Next Top Model, Mardi Gras, Footy Show Australia and Young Talent Time. Just to name a few. Renee's dedication and perseverance, along with applying her skills and talents have successfully led her to work for international artists such as J-LO, Paula Abdul, Chloe Flower, Major Lazer, MO, J-Balvin, Farruko, Wisin, Nicky Jam, Omi, Fitz and the Tantrums and more. Renee has been also featured working on The Ellen Show, James Corden, Latin Grammy's and Peoples Choice Awards.
Renee's professional performance career also stems from being a renowned choreographer! Having choreographed on seasons 4 So You Think You Can Dance Australia, Music Video for Australia's pop star artist Dami Im "Fighting For Love", Paula Abdul's 2018 "Straight Up" Tour and LA pride performance. Renee has also been an assistant choreographer on J-LO "All I Have" and Britney Spears "Domination" Las Vegas show.
Traveling around the USA teaching and judging competitions for multiple companies, Renee continues to share her knowledge with the younger generation of today. Renee has a passion for teaching and mentoring anyone with the driving desire of becoming a professional dancer. Not only Australian wide but also internationally. Renee has mentored and guided many dancers such as Michael Dameski, Tash Marconi, Bec Morris, Chris Tsattalios, Alex Miedzinski and more. Renee offers the tools and skillset it takes to become a professional in this industry, holding her 3 Month Mentorship in Los Angeles called "Dance International". Renee is the Creative Director of this prestigious Mentorship and looks forward to guiding many more young performers on their international journey's. 
Co-Owner of Tasmanian Dance Expo with Lockhart Browline Renee is beyond passionate to bring such an experience back to the place she calls home. Offering this experience and opportunities for the young talent of Tasmania to go out, grab their dreams and live it just as Renee is continuing to do still to this day. 
"Being a dancer is beyond the movement, being a dancer you are the artist. Embody your true-self and watch the magic in your career live a life."
***
BIO  |  LOCKHART BROWNLIE  Showreel Link
Lockhart Brownlie began training in all facets of dance at an early age. He moved to Sydney in 2007 to continue working towards a career in the entertainment industry and completed a certificate IV in performing arts at Brent Street Studios.
Since graduating Lockhart quickly established himself as one of Sydney's most sought after young dancers working with some of Australia's leading choreographers. His professional career began in Melbourne when he was selected to be a member of the ensemble in the hit Broadway musical 'Wicked' which played for 13 months at the Regent Theatre.
In 2009 Lockhart made the move from Melbourne to Los Angeles and instantly gained representation by McDonald Selznick Associates (MSA). It wasn't long after moving to Los Angeles that Lockhart started working with Katy Perry and joined her on two world tours, California Dreams World Tour & The Prismatic World Tour , The Super Bowl HalfTime Show in 2015, Presidential campaign shows, two feature films and multiple award shows around the world.
In 2013 Lockhart joined Taylor Swift on her 'RED' tour throughout the United States. Aside from working with two of the world's biggest pop stars Lockhart has also worked with Britney Spears on her "Domination" Vegas residency show, Erika Jayne (RHOBH) and joined Jennifer Lopez on her 'It's My Party' Tour in 2019 celebrating her 50th birthday. Lockhart has not only limited himself to working with major pop stars, he has also returned to where it all began and was recast in Wicked, but this time performing on Broadway, NY. Over the past 10 years Lockhart has also been featured on multiple T.V shows such as Glee with Kate Hudson, True Blood, Hit The Floor, AJ & The Queen, Rupaul's Drag Race and Magic Mike Live Promo (Britain's Got Talent).
Lockhart has worked extensively over the past 10 years and has gained impressive knowledge from working with some of the biggest names in the entertainment industry. As co-owner of The Tasmanian Dance Expo with Renee Ritchie, Lockhart is excited to bring this dance extravaganza to his home state to help encourage and mentor the next generation of dancers who one day dream of following in his footsteps.
"The Tasmanian Dance Expo is our way of giving back to the dance community who supported our development."