The Australian Tap Dance Festival Celebrates 10th Year
Brisbane, August 21 & 22
---
PLUS WIN PASSES! The ATDF are giving away passes to their events in each city, including Brisbane. To enter send in your name and mobile number to win@dancelife.com.au stating your preferred CITY  with the email title of "Tap Dance Festival Pass + CITY", and tell us your personal experience of tap dancing. Entries for the Adelaide event close Monday August 9, and for the Brisbane event on Thursday August 12. Winners will be drawn at random and contacted by phone directly on the closing date.
---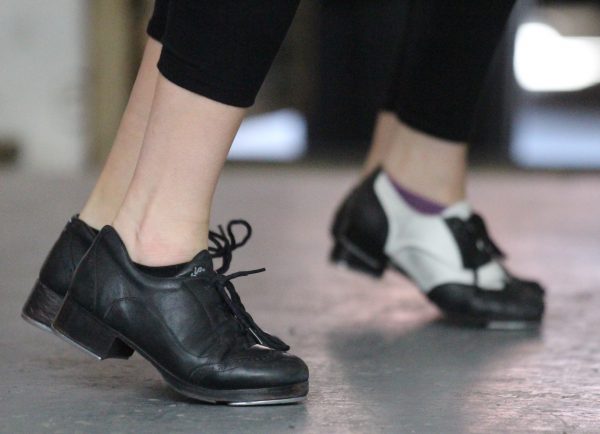 The Australian Tap Dance Festival (ATDF) is Australasia's largest and most recognised Tap Dance Festival celebrating its 10th year with a tour of Festival Experiences throughout Australia & New Zealand.
Read more about the ATDF's 2021 national tour and ticket giveaways to each city here.
ATDF is about bringing the tap community and public together to learn, share, meet and enjoy all things tap. They are committed to supporting the tap dance industry and bringing dancers joyful tap experiences through the ups and downs we have been experiencing in recent times.
The Brisbane Festival Experience is happening on Saturday 21 & Sunday 22 August at Mad Dance House. Festival experiences are tasters of what is possible through tap dance with world class faculty conducting jam packed masterclasses across all levels and ages.
"I can honestly say I would not be the tap dancer I am today without the ATDF and the experiences it brings to the tap community. I have made life-long friends and continue to improve my vocabulary and skills with every passing year. It's an opportunity not to be missed!", exclaims a regular festival participant.
As previous years, participants and audiences will see things they've never thought possible with tap, there is a richness & versatility to the art form that many have yet to discover. "This is what excites us about presenting these opportunities to invite more people into the community," shares Festival Producer, Ella Lehaf, "there are no limitations to who can take part and this is one of the most fulfilling aspects of tap dance – seeing people of all ages, backgrounds and ability find pure joy in the sound and movement."
ADTF are delighted to announce the incredible line-up for Brisbane:

L to R: Winston Morrison (ATDF Artistic Director), Christine Denny (TapatakOz), Ben Mayne (Dein Perry's Steel City), Nathaniel Hancock (Tap Dogs), Rob Emblen (Hot Shoe Shuffle), Jesse Rasmussen (The Tap Pack) and Emma Wickham (Sarah Reich Tap Music Project).
Founded in 2012 by Ella Lehaf and Winston Morrison, ATDF's mission is to give local tap dancers access to world class mentors and bring the art of tap into the mainstream. The festival continues to create opportunities to spark a revival of broader community interest in tap dance and its innovative progress, while also paying respects to those who came before and the history of the art form that began on the streets. ATDF is a non-for-profit venture and is the only one of its kind in Australasia.
Anyone can tap dance.
Tap dance is a community
Tap dance is fun fitness.
Tap dance makes you smarter.
Tap dance improves balance
Tap dance goes anywhere and everywhere
Tap dance brings you joy.
Australian Tap Dance Festival – Brisbane Experience
Saturday 21 August & Sunday 22 August
Mad Dance House, 2/43 Adelaide St, Brisbane City


Registrations:

https://events.humanitix.com/australian-tap-dance-festival-or-brisbane-2021
Giveaway: All access pass – includes 4 x masterclasses and entry to Jam Night (valued at $155)
ENTRIES CLOSE THURSDAY 12 AUGUST
Proudly sponsored by Capezio, Dancesurance & GoLevita