10th Anniversary Tour for 2021 Tap Festival
Sydney, Perth, Adelaide, Brisbane, Auckland, Hobart & Melbourne
---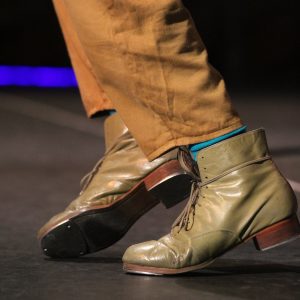 PLUS WIN PASSES! The ATDF are giving away passes to their events in each city including an 'all access pass' to the upcoming first festival experience in Sydney. To enter send in your name and mobile number to win@dancelife.com.au stating your preferred CITY  with the email title of "Tap Dance Festival Pass + CITY", and tell us your personal experience of tap dancing. For the details of each prize in each city including the CLOSING DATE to enter scroll down to the festival dates at the end of this article. Winners will be drawn at random and contacted by phone directly on the closing date.
---
From people aged 6 to 90, the humble beginner to the current legends of tap dance, the Australian Tap Dance Festival (ATDF) is Australasia's largest tap dance event and celebrates its 10th year in 2021.
This year will see the ATDF present a series of Festival Experiences in cities across Australia and New Zealand, kicking off in Sydney TBA followed by Perth (TBA), Adelaide (August 15), Brisbane (August 21-22), Auckland (TBA), Hobart (September 19), and the grand finale week-long event in Melbourne over September 25 – October 2.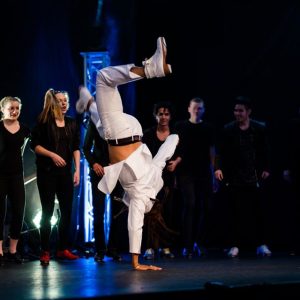 This year's 10th anniversary festival was supposed to kick off with a launch event in Melbourne on May 30, but was sadly cancelled due the recent Covid19 lockdown in the city.
Festival Experiences are tasters of what is possible through tap dance with world class faculty conducting jam-packed masterclasses across all levels and ages.
"I can honestly say I would not be the tap dancer I am today without the ATDF and the experiences it brings to the tap community. I have made life-long friends and continue to improve my vocabulary and skills with every passing year. It's an opportunity not to be missed!," proclaimed a regular festival participant.
As in previous years, participants and audiences will see things they've never thought possible with tap; there is a richness and versatility to the art form that many have yet to discover.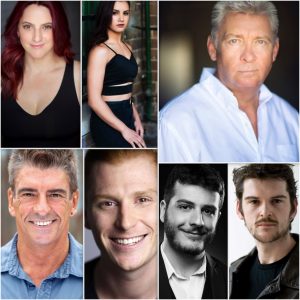 "This is what excites us about presenting these opportunities to invite more people into the tap community," shares Festival Producer Ella Lehaf. "There are no limitations to who can take part and this is one of the most fulfilling aspects of tap dance – seeing people of all ages, backgrounds and ability find pure joy in the sound and movement."
The incredible line-up for the first event in Sydney is: Dein Perry (creator of international sensation Tap Dogs), Georgia Shae-Anderson (Drummer Queens), Aaron Noble, Darren Disney (Tap Dogs), Charles Cameron (The Tap Affect), Sally Dashwood (Girls on Tap) and Thomas Egan (Tap Pack).
To see the teaching faculty for other cities visit australiantapdancefestival.com.au/the-faculty/
The main Festival will be held September 25 – October 2 in Melbourne. So far, the teaching faculty announced include: Darren Disney, Bill Simpson, Brianna Taylor, Thomas Wadelton, Tania Gould, Ben Read, Shane Preston, Winston Morrison, Garry Stocks, Peta Anderson, Reid Perry, Jessie Cram and Jack Egan.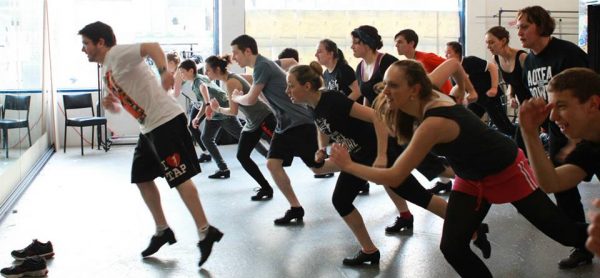 Founded in 2012 by Ella Lehaf and Winston Morrison, ATDF's mission is to give local tap dancers access to world class mentors and bring the art of tap into the mainstream. The festival continues to create opportunities to spark a revival of broader community interest in tap dance and its innovative progress, while also paying respects to those who came before and the history of the art form that began on the streets.
ATDF is a not-for-profit venture and is the only one of its kind in Australasia.
australiantapdancefestival.com.au
AUSTRALIAN TAP DANCE FESTIVAL
ADELAIDE ⏤ Sunday 15 August
Norwood Concert Hall, 175 The Parade, Norwood
Giveaway: 2 x Masterclasses + Access to Capezio's Future of Tap + Festival t-shirt (valued at $120)

ENTRIES CLOSE MONDAY 9 AUGUST
BRISBANE ⏤ Saturday 21 August & Sunday 22 August
Mad Dance House, 2/43 Adelaide St, Brisbane City
Giveaway: All access pass – includes 4 x masterclasses and entry to Jam Night (valued at $155)

ENTRIES CLOSE THURSDAY 12 AUGUST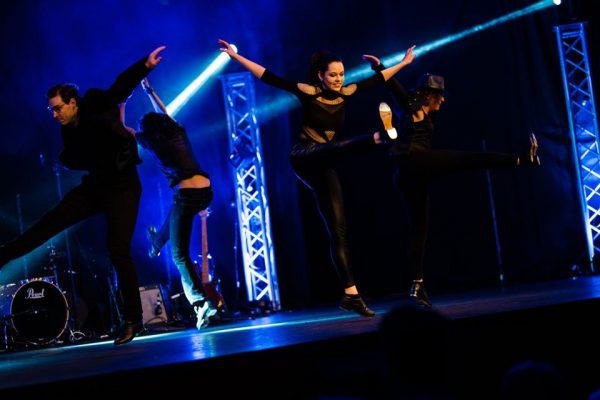 SYDNEY

⏤ TBA
The Tap Scene, 3/26 William St, Brookvale
Giveaway: All access pass – includes 4 x masterclasses including Special Masterclass with Dein Perry and entry to Cutting Contest (valued at $175)

ENTRIES CLOSE TBA
PERTH

⏤ TBA
All That Jazz Dance Studio, 949 Wanneroo Rd, Wanneroo
Giveaway: Half Day Pass of level of your choice plus free entry to Discover Tap (valued at $90)

ENTRIES CLOSE TBA
AUCKLAND ⏤ September 5
Carter-Chan Performing Dance Centre, 15 Trugood Drive, East Tāmaki
Giveaway: 3 x Masterclasses + Festival t-shirt Valued at $145

ENTRIES CLOSE TBA
HOBART ⏤ September 19
(In partnership with Tassie Dancers Against Cancer)
Don Bosco Theatre, Guilford Young College, 1 Mill Lane, Glenorchy
Giveaway: 2 x Masterclasses + Festival t-shirt (valued at $105)

ENTRIES CLOSE TBA
MELBOURNE MAIN FESTIVAL ⏤ Saturday 25 September – Saturday 2 October
Jason Coleman's Ministry of Dance, 64 Sutton St, North Melbourne
Giveaway: Full Day Pass of level of your choice plus Festival t-shirt (valued at $175)

ENTRIES CLOSE FRIDAY
3 SEPTEMBER