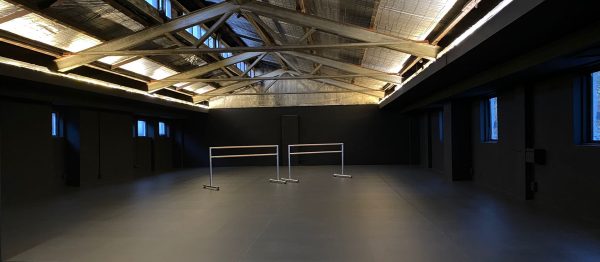 Sydney's Newest Dance Centre Opens its Doors in Alexandria
The Sydney Choreographic Centre has opened the doors to its new home. The Centre in Alexandria will boast a series of long and short courses, open classes and Master and Intensive programs, and will also be the home of the Sydney Choreographic Ensemble.
This presents an amazing opportunity for Sydney, creating a new home for choreographers and dance artists. The launch and programs will commence once the current COVID restrictions in NSW have been lifted.
Boasting a new professional sprung floor, arising out of a wonderful partnership with Harlequin Australia, the space is inspiring, creative and suits the expectations of professional artists. The new space supports dancer and artist health, giving them free rein to explore, experiment and grow in a safe and supportive environment.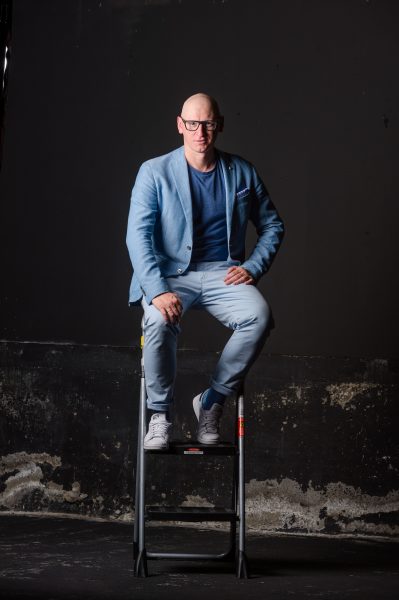 Artistic Director of SCC, Francesco Ventriglia, said, "This magnificent studio will become home to a new generation of choreographers and artists, a place of inspiration. In this space, the Sydney Choreographic Centre will deliver a range of innovative programs and classes which will benefit the dancers and choreographers, not only of today but in the future."
International Patron of Sydney Choreographic Centre, Sylvie Guillem, said, "I am very excited that the Sydney Choreographic Centre and its resident performing group have a wonderful new home. I firmly believe that the choreographers and dancers in Australia are in good hands.
Guillem added, "Australia has a rich dance history, and this will only get richer with a Centre focused on dance creation, choreographers and the nurturing of a new generation of artists. I know how important experimentation, innovation and mentorship is for artists, and Sydney Choreographic Centre's approach of 'learning by doing' is critical for the future of dance. Creating exciting new works relies on developing choreographers with strong individual artistic voices. The stimulating and holistic approach that Francesco brings to Sydney Choreographic Centre will be perfect for discovering, supporting and giving room for these new voices."
The Centre is also extremely proud to announce a partnership with the Royal Academy of Dance in supporting the 'Made By' choreographic program, in which the winners of the program will work together in the studio with their mentors to develop a new collaborative work. Together the SCC and Royal Academy of Dance will develop more programs to develop choreographers.
Sydney Choreographic Centre, which commenced in April, was co-founded by internationally acclaimed choreographer, artistic director and former dancer Francesco Ventriglia. As Artistic Director of this new venture, along with Managing Director Neil Christopher, he will develop and mentor the next generation of choreographers from Australia and around the world.
SYDNEY CHOREOGRAPHIC CENTRE ⏤ PROGRAMS
Level 1, 5-7 Bourke Road, Alexandria (a three minute walk from Green Square Station)
INTENSIVE PROGRAM: 29 – 31 October 2021
Sydney Choreographic Centre offers its first three-day Intensive Program for choreographers who want to nourish and deepen their skills. The program has a focus on Choreographic Identity and Dramaturgy. It will include dance classes, masterclasses and choreographic workshops.
Classes and workshops will be led by experienced and highly regarded professionals in the areas of choreography, performance, dramaturgy, and journalism including critic, journalist and editor Deborah Jones; Lloyd Newson, founder of internationally acclaimed DV8 Physical Theatre and Artistic Director of Sydney Choreographic Centre Francesco Ventriglia.
2022 MASTER PROGRAM: BEGINS FEBRUARY 2022
Applications are now open for Sydney Choreographic Centre's 2022 Master Program. The program is designed to develop and mentor the next generation of choreographers from Australia and around the world. It is a course combining practical and theoretical study with dance professionals of international standing.
The Master Program is Sydney Choreographic Centre's highest level program. It is a 15-week course based in Sydney open to emerging choreographers. Entry is limited to 20 per program, and begins in February 2022.
Masterclasses will be given by acclaimed ballet and contemporary dance teachers, choreographers, principal dancers, set and costume designers, lighting designers, dramaturgs, playwrights, journalists, dance historians and composers – working artists who are leaders in their fields.
Applications close on Friday November 12. Apply at www.sydneychoreographiccentre.com
OPEN CLASSES
From early August, the Centre will be delivering a range of open classes held by acclaimed teachers.
Further information, class times, application information and bookings at www.sydneychoreographiccentre.com