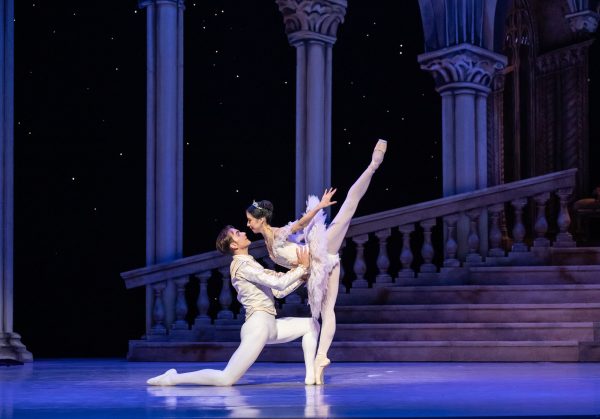 A Much Loved Story Told with Grace and Beauty for a New Audience
Lyric Theatre, Brisbane, Friday June 4
reviewed by Adelle Givney
From the moment the curtain ascended, the audience was spellbound.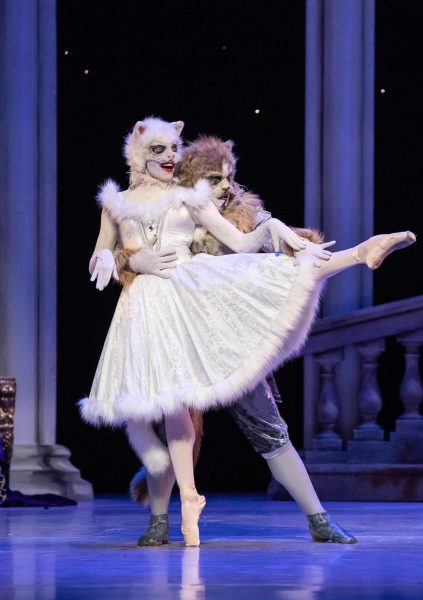 Opening night of Queensland Ballet's  The Sleeping Beauty, choreographed by Greg Horsman, was magnificent. The sets designed by Gary Harris were lavish and cleverly staged movements set the scenes beautifully. From castles to forests and back to great halls, each change complemented and elevated the dancing.
Nothing is better than a beautiful ballet danced to live music, and the Queensland Symphony Orchestra, under the incredibly able conduction of Nigel Gaynor did not disappoint.
Rian Thompson (Catalabutte The Cat) and Sohpie Zoricic (Lady Florine The Cat) demonstrated true comedic skills in their parts, with many laugh-out-loud moments for the audience to enjoy. Costuming and make-up for these characters in particular was also outstanding.
The opportunity for four local young dancers (Charlie Dunn, Evan Yong, Jaxon Rogers and James Paige) to portray the young princes was definitely a highlight, with all four performing with great promise, and a bit of cheekiness where it was warranted. I'm sure we will see them in the future as part of the Queensland Ballet.
The Four Fairies (Serena Green, Laura Tosar, Mia Heathcote and Chiara Gonzalez) as well as The Lilac Fairy (Yanela Pinera) were delightful to watch. Beautiful artistry was displayed by these dancers, with gorgeous, yet understated costuming, allowing the audience to be drawn into their magic.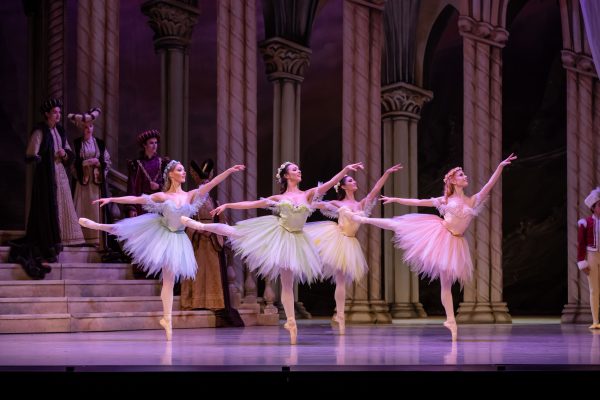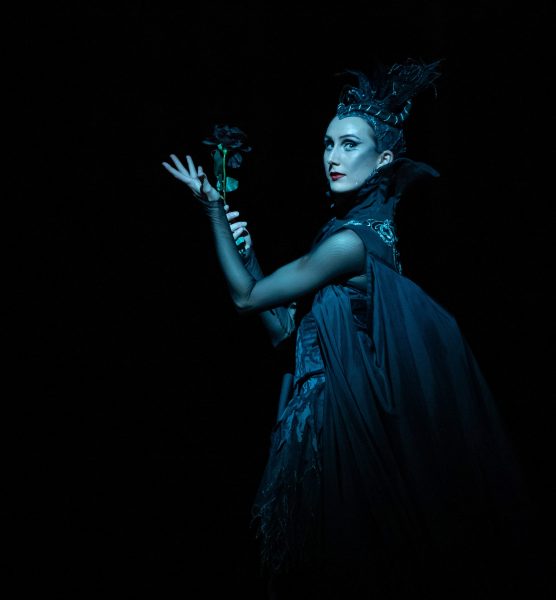 Incredibly strong in her role as Carabosse, The Black Fairy, Georgia Swan embodied the malevolent character perfectly. Ably assisted by her minions, she was able to ensure Princess Aurora did indeed prick her finger on a black rose and succumb to 100 years of sleep, along with the rest of the palace.
Neneka Yoshida was a breathtaking Princess Aurora. From her first scene to her last, she was unparalleled in her fluidity, grace and finesse. Gorgeously costumed, she brings an ethereal quality to the role of The Sleeping Beauty.
Victor Estevez, as Prince Desire, balances Yoshida's gentleness with strength and masculinity, with each leap higher than the one before. Beautifully matched, their Pas de Deux's were sublime, garnering much adulation from the audience.
The celebration of the wedding scene in The Sleeping Beauty would not be complete without the iconic Blue Birds, and Lucy Green and Kohei Iwamoto were superb in these roles. Beautiful costuming and their translation of the choreography working so wonderfully together to deliver a true highlight of the ballet.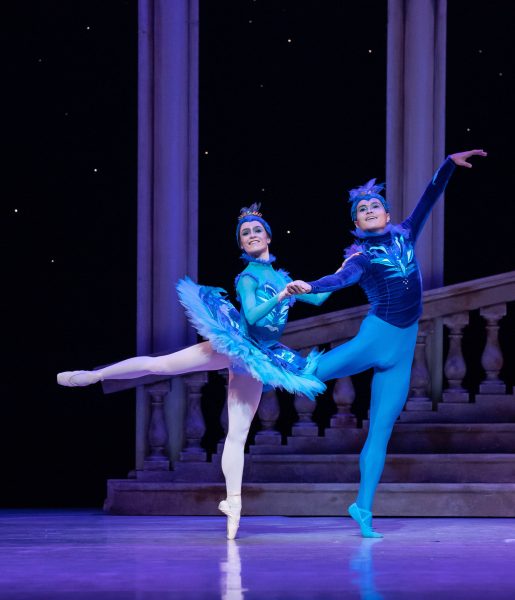 Other characters to note were the Prince's Friends (David Power and Joel Woellner) and the Lead Gardeners (Lou Spichtig and Liam Geck), with each adding layers to the story narrative through their dance.
After the year that was 2020, it is wonderful to see Queensland Ballet has remained so strong. This is truly a world class ballet, staged by a world class company, and I cannot recommend it enough.
Congratulations to Li Cunxin and the entire Queensland Ballet Company – Bravo, Brava!
THE SLEEPING BEAUTY