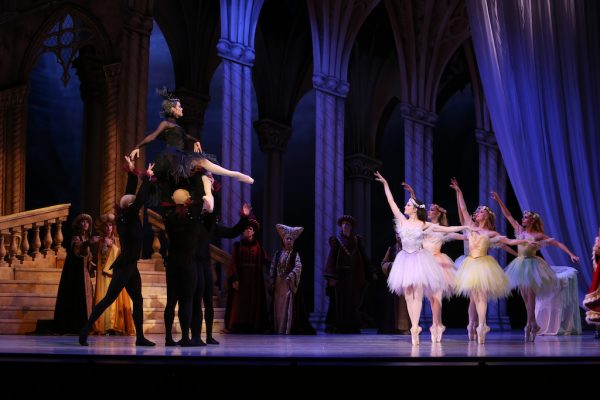 Queensland Ballet Brings Enchanted Tale to Life on Stage
June 4-19
After opening the year with its Anniversary Gala, Queensland Ballet's second season is a ballet classic. A dark yet familiar fairy-tale beloved by many, audiences will be spellbound by Queensland Ballet's The Sleeping Beauty opening on June 4 at Queensland Performing Arts Centre, (QPAC).
Choreographer Greg Horsman's compelling interpretation of The Sleeping Beauty delighted audiences and critics alike when first performed by Queensland Ballet in 2015. Back by popular demand, The Sleeping Beauty returns to the stage with all the enchantment of neoclassical theatre, captivating audiences with exquisite Renaissance-inspired costumes, spectacular choreography and elaborate stage sets.
The production will be accompanied by Tchaikovsky's dramatic musical score, performed in association with Queensland Symphony Orchestra.
"This is an exquisite performance of a beloved tale, and we are excited to bring it to the Lyric Theatre," said Queensland Ballet Artistic Director Li Cunxin AO.
Cursed by an evil fairy, Princess Aurora is awoken from her slumber with a kiss by a prince. The kingdom that has slept for 100 years dances itself ever so delicately back to life. As the Princess awakes, she touches the heart of every living creature.
Showcasing deeper narratives, Horsman's two act retelling thrills audiences with dramatic solos and partnered performances.
This production is proudly presented by Sealy Posturepedic.
"A magical take on the well-worn classic, while respecting tradition." Limelight
THE SLEEPING BEAUTY