Showgirl Workshop with Savanna Haenel
One Night Only, Tuesday June 15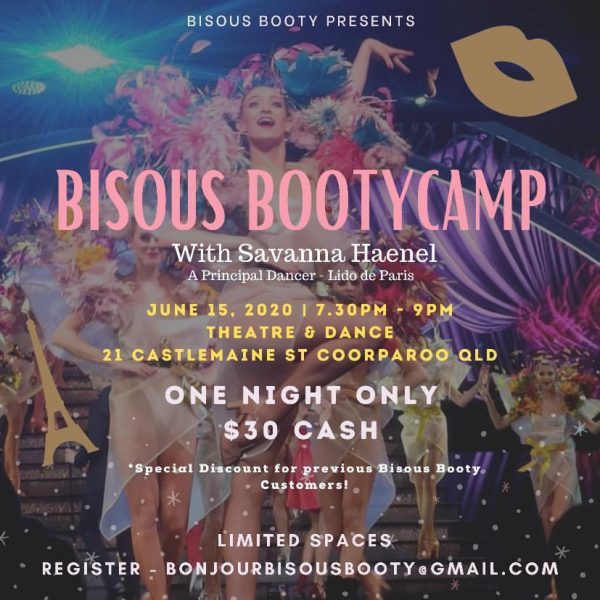 Australia's very own showgirl entrepreneur,

Siobhan

Male, creator of Bisous Booty, is teaming up with the freshest star of French cabaret, Savanna Haenel, for a one time event.
Australian performers are some of the brightest stars on cabaret stages throughout the world. Dancers enjoy celebrity, travel, wealth, and a fulfilling dance career.
Learn from the very best Australian international showgirl, Savanna Haenel, at Bisous Bootycamp.
Discover Bisous Booty, a true showgirl brand, which will equip dancers with the right attire to succeed in the entertainment arts industry.
Don't miss it!
One night only on Tuesday, June 15, 2021
7:30 – 9:00 PM
Brisbane, Australia
Register at:
---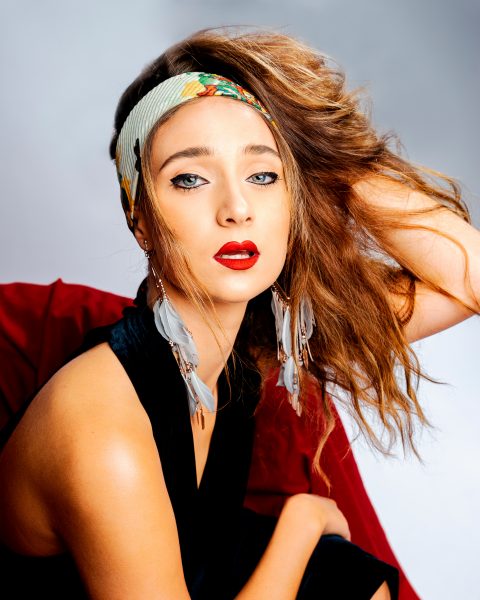 Meet Savanna Haenel
Principal Dancer at the Lido de Paris
An iconic cabaret nestled at the top of the Avenue Champs Elysees, the Lido de Paris is a jewel amongst Paris' luxury brands, cafes and businesses. Savanna Haenel was hired at the age of 18 and ascended to soloist status by 19. She will be returning to the revue in August 2021 for the grand re-opening of the theatre.
Bisous Bootycamp on June 15th is a rare event to learn from a top performer on the world's stage.
Any dancer aspiring to dance internationally should attend. Expect a filming opportunity, dance workshop, Q&A, social hour and discounts on Bisous Booty products.
Learn more about Savanna at www.shecreativesindustries.com