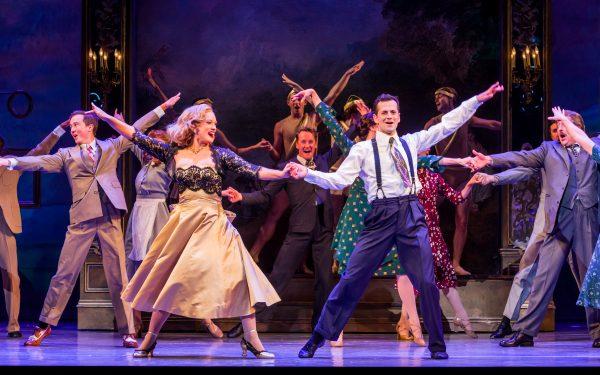 A Modern Interpretation of a 'Golden Age' Classic
The Australian Ballet
Reviewed by Brendan Daynes
A modern interpretation of a 'golden age' classic that thrills audiences from start to finish. The exceptionally talented cast make 'An American In Paris' simply a joy to watch!
Sunday March 20 was Melbourne's turn to play host to the opening night of the Tony-Award winning musical, 'An American In Paris'. Ballet and Broadway have their own intricate stylistic qualities and so don't often share the same stage, but director and choreographer Christopher Wheeldon has seamlessly married the two to create a musical inspired by the 1951 film of the same name. GWB Entertainment and The Australian Ballet have brought this stunning production to Australian audiences who are invited to discover the magic when ballet meets broadway.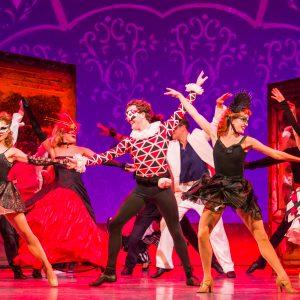 It is 1945, the second world war is over and Paris is now trading swastika-adorned banners for the tricolours of the French flag. American soldier, Jerry Mulligan, played by Robbie Fairchild, decides to rip up his train ticket and stay in Paris to pursue his passion for art and has a fleeting encounter with an alluring mystery girl, Lise Dassin played by Leanne Cope. Jerry quickly acquaints himself with individuals who encourage and support him to chase his dreams and by chance, or maybe even fate, he stumbles upon his mystery girl at a ballet rehearsal. Jerry has come to visit his friend, Adam, played by Jonathan Hickey, who is the company's composer and also has eyes for Lise. While at the rehearsal, the company's financier, an American heiress named Milo played by Ashleigh Rubenach, becomes smitten with Jerry. To add more confusion to the situation Lise is already engaged to Henri, played by Sam Ward, a young rich businessman who's family rescued her during the war. Henri secretly has a passion for art and dreams of becoming a performer. The intertwining relationships of the characters backed by the timeless tunes of George and Ira Gershwin take the characters and the audience on a journey of finding love, happiness and pursuing your dreams to ultimately find a new lease on life.
Craig Lucas, who wrote the book for the musical, has a different interpretation than the original film. He has created a more resonant plot, which when combined with the clever work of Bob Crawley, Set and Costume Design, Natasha Katz, Lighting Design, and 59 Productions, Projection Design, give audiences and opportunity to feel the devastation of the recent war as well as the hope of new beginning and are provided with more depth beyond the drama of who will get the girl.
All of the production elements aside, it is the choreography of Wheeldon and its flawless execution by the insanely talented cast that is the stand out. The large cast, including 33 ensemble members, are lead by Robbie Fairchild and Leanne Cope, the talents who originated the roles of Jerry and Lise in the original Paris, Broadway and London productions. The passion and dedication of the entire cast oozes from the stage and they make the choreography look simply effortless. There is many stand out dance numbers throughout the almost 3 hour experience, including the opening night ballet "An American In Paris", that highlight just how beautiful it is when dance is seamlessly integrated as a part of the narrative.
The entire cast should be commended on their finesse as the performance is simply breathtaking. The ensemble perform with such skill and emotion and our two lead characters are a true gift to  audiences. Both Fairchild and Cope are established ballet dancers, having performed with New York City Ballet and The Royal Ballet respectively, and in this production both clearly demonstrate the breadth of their talent not only as dancers, but also as singers and actors. Cope's portrayal of Lise is delightfully charming emulating the difficulty of her predicament exquisitely and firmly establishing herself as a true triple threat. Fairchild is perfect as Jerry radiating charisma and charm, a powerful dance style and a captivating voice effortlessly stepping into a character created by none other than Gene Kelly. His performance is exceptional and was well deserving of the standing ovation that erupted from the crowd during his curtain call.
An American In Paris is not your traditional broadway musical, it really is a beautiful ballet that has merged the best of both worlds to create a visual masterpiece. Australian audiences are so lucky to have such talented performers and creatives here in our own backyard and to have the opportunity to see them do exactly what they love in this production a blessing.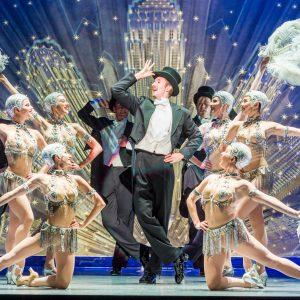 An American In Paris is produced in Australia by GWB Entertainment, The Australian Ballet, Stuart Oken, Van Kaplan and Roy Furman by special arrangement with Elephant Eye Theatrical & Pittsburgh CLO and Théâtre du Châtelet.
An American in Paris will be performed at the State Theatre, Arts Centre Melbourne until 24 April 2022 before touring to Sydney, Perth and Adelaide.