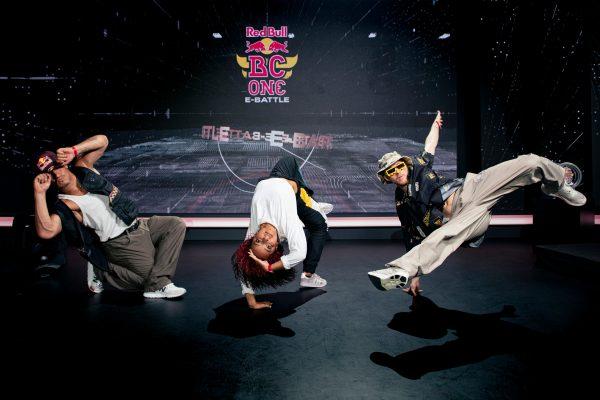 2022 Red Bull BC One
November 12 at the Hammerstein Ballroom New York
Applications are now open for the 2022 Red Bull BC One E-Battle online breaking competition with the prestigious prize of two wildcard spots in the 2022 Red Bull BC One World Final in New York City on November 12 at the Hammerstein Ballroom at stake. Here is all you need to know:
– With more than 60 qualifier events hosted across 30 countries, Red Bull BC One brings together the best in breaking for an electrifying battle with the World Final featuring 16 elite B-Boys and 16 B-Girls.
– For the first time, some of the best B-Boys and B-Girls will showcase their skills online to try and bag both a men's and women's World Final place at the biggest breaking battle event Red Bull BC One.
– Global B-Boys and B-Girls can submit their video entries via www.redbull.com/ebattle from March 30 with applications closing on April 19 as the judges look to fill the two World Final wildcard spots.
– Judges such as the UK's B-Girl Roxy and Red Bull BC One All Star B-Boy Neguin from the USA will select both top eight submissions based on originality, creativity, musicality, technique and performance.
– The top eight B-Boys and top eight B-Girls will then battle it out in an online Red Bull BC One E Battle World Final on May 28 – streamed live on Red Bull TV – for the two wildcard spots at the 19th Red Bull BC One World Final on November 12, 2022 at the iconic Hammerstein Ballroom.
– Last year's winners B-Girl Ayumi from Japan and B-Boy Lee from the Netherlands dominated the Last Chance Cypher and represented their countries in the Gdańsk World Final where B-Girl Logistx from the USA and Kazakhstan B-Boy Amir were crowned 2021 World Champions.
To join the 2022 Red Bull BC One E-Battle, breakers must:
– Go to www.redbull.com/ebattle
– Register and create a competitor profile
– Upload and submit their breaking entry
Discover more Red Bull BC One E-Battle information HERE.