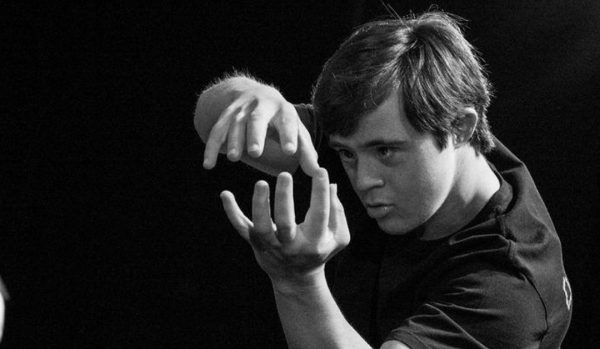 Call Out for Dancers of all Abilities to Join DirtyFeet's Free Workshops
Showcase Performance November 7
DirtyFeet invites participants from all backgrounds and experiences to join their popular workshop series The Right Foot. The workshop series focuses on contemporary dance and performance techniques and culminates in a performance sharing at Monkey Baa Theatre.
Open to participants aged 14-30 with or without disability, the workshops are offered for FREE. DirtyFeet is committed to the professional development of young dancers with and without disability and is passionate about finding ways for professional artists to give back to the community.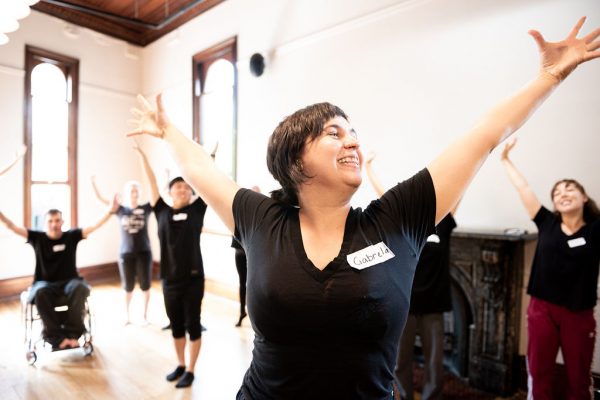 The program focuses on dance training, improving the health and wellbeing of participants, and is a confidence-building creative outlet. Leading the workshop series are a diverse range of DirtyFeet facilitators including Gabriella Green-Olea, Brianna Kell and Digby Webster. Sarah-Vyne Vassallo will be rejoining the DirtyFeet team as guest artist after assisting in establishing the workshops in 2012.
"I am super pumped to be invited back into the DirtyFeet fold. Over the last decade my relationship with the company has taken many exciting and invaluable shapes and forms, both from near and afar. In this next season, I am looking forward to getting back on the floor, exchanging with artists and working closely with the Right Foot Project team and participants," said Sarah-Vyne Vassallo
Gabriella Green-Olea is an activist and dance artist who works across many mediums, working with all people and within inclusive environments. Gabriela was a successful DirtyFeet Choreographic Lab recipient in 2019 and due to her interest in inclusive dance practice was trained and engaged to assist in the delivery of The Right Foot program in 2020.  "I believe dance belongs to everyone and my practice is about facilitating social creative spaces and connecting with diverse communities. Coming back to dance together in 2020 is very important as the idea of space, time, connection, community and interdependence is very different. It is important that we take the time to connect to our changing bodies and from this authentic place find connection with others and the world. In these workshops we will be exploring connection in new ways acknowledging that strength is in diversity," said Gabriella.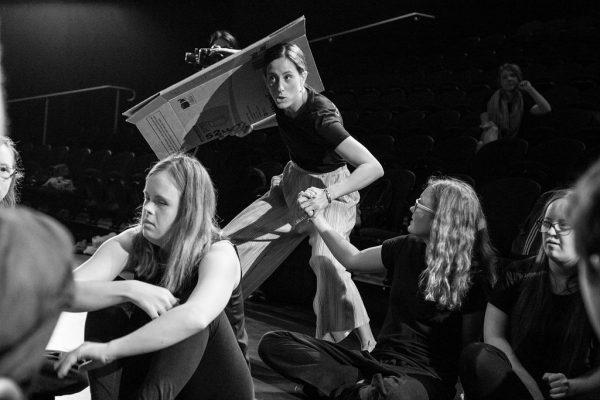 Brianna Kell is a contemporary dancer, choreographer and educator. Brianna is currently a subject coordinator and choreographer at the Victorian College of Arts, University of Melbourne. Brianna said, "We will learn creative tasks to connect, inspire, and organise choreographic material. I will offer a series of creative prompts and ideas that work through contemporary dance, improvisation, and performance celebrating your individuality whilst connecting with the group. Let's dance together and collaborate."
The Right Foot offers FREE contemporary dance workshops for young people with and without disability, providing a creative activity for those who may otherwise not have access to dance. We believe in the positive impact dance has on people's lives – it is a creative way to improve health and fitness, encourage self-expression and build confidence.
DirtyFeet is a not-for-profit contemporary dance organisation based in Sydney, supporting independent dance artists and promoting community engagement in the arts. DirtyFeet believes in supporting the growth of independent contemporary dance artists in Sydney. Our programs provide opportunities for the creation of new Australian dance works, with a distinct focus on nurturing emerging choreographic talent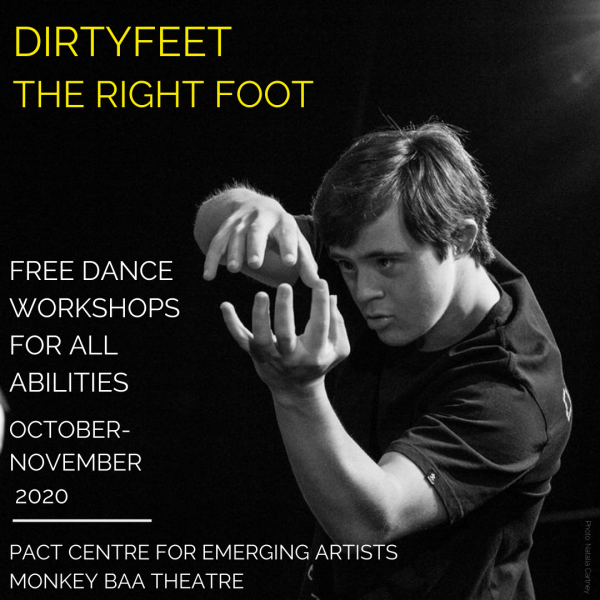 THE RIGHT FOOT 2020
Saturday 10, 17, 24 & 31 October
10am – 1:30pm
PACT Centre for Emerging Artists
Presentation on Saturday 7 November
Monkey Baa Theatre, Darling Quarter
Registrations: www.dirtyfeet.com.au/the-right-foot-2020