Pro Talent Watch Interview with Mitchell Woodcock
Back to Working His Magic on PIPPIN Musical
Interview by Chris Duncan
As one of the first theatrical productions to be staged since the Covid19 pandemic shut down entertainment industries this year, the excitement for the opening of PIPPIN in Sydney this month is almost palpable. With its fantastical magic and high-flying acrobatics PIPPIN is perhaps the perfect, escapist show to bring people and awe back to the theatres.
Uber-creative Mitchell Woodcock has been charged with the sublime role of over-seeing PIPPIN's thrills and enchantment in his role as resident choreographer on the production utlising Chet Walker's original Fosse-style choreography. For one so young, Mitchell has had a stunning and varied career in all aspects of performing and movement direction and his reputation as a professional choreographer is stellar.
After wrapping up his ensemble dance captain role in the highly-acclaimed CHICAGO musical earlier this year, Mitchell was confident moving onto new jobs in 2020 such as The Voice and Dancing With The Stars, when Covid appeared. After some reflective down time, Mitchell is grateful that he has emerged from the industry's forced hiatus with his work on PIPPIN and is cautiously confident that the performing arts will recover next year. After all, the show must go on!
Chris Duncan spoke to Mitchell about his time with CHICAGO, his role and the auditions for PIPPIN and how he managed Covid uncertainty.
***
Q: Tell me about the CHICAGO season last year. (Starring Natalie Bassingthwaite, Casey Donovan and Alinta Chidzey)
It was a pretty special cast. It's one of those shows every dancer wants to do it at some point, and I think that's why we had such a good company. Even when we were in rehearsal it was like we were on stage. Everyone walked into rehearsals each day with the mentality of doing every step like we had a spotlight on us. In CHICAGO we were working with so many seasoned pros… everyone approached everything as if it was opening night. And every time we went to a new city, the shows kept getting better and better.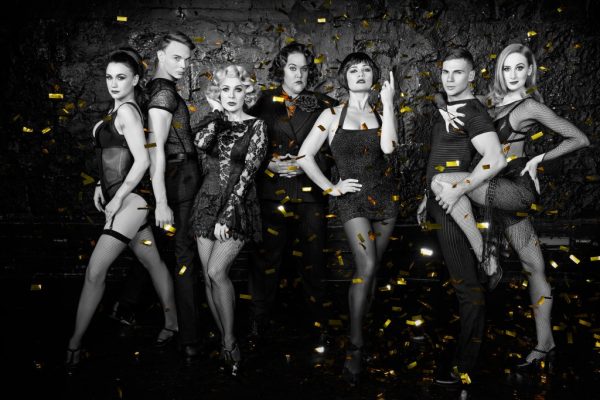 Read our DanceLife review of CHICAGO here.
Q: What was your journey after you did Chicago last year? What have you been doing?
I was working as the creative director and choreographer on the stadium opening ceremony for the ICC T20 Cricket World Cup. It was such a huge show …I was working with the Michael Cassel Group for about eight months on developing the whole show. It wrapped up the same week as CHICAGO.
After that I was working on Dancing With The Stars as a guest creative director and choreographer … creating opening performances for the episodes with the pros. That was fun because the year before I had worked on the show, but just with a guest music artist, so this was the first time really working with the professional dancers. I like blending all styles of dance so it was a great experience to workshop and approach the choreography in a different way.
Then the coronavirus hit, and we were all wondering what was going to happen. So, for the last few episodes there was no audience, which was a little strange. We were pretty lucky in a sense because the show was literally finishing-up when lockdown started. I flew back to Sydney and that was it!
I had some down time and then I took the initiative to keep people dancing during lockdown by starting the Stage Inside creative challenges online via Instagram in May. It was really well received, we gave away a bunch of prizes, and it was a lot of fun.
After that I got back working on The Voice, creative directing and choreographing performances for four Sony Music guest artists on the show – Guy Sebastian, Daryl Braithwaite, Amy Shark and The Veronicas. That was really fun. But even on The Voice there were so many Covid restrictions that we had to abide by, so it was pretty incredible that they were even able to get the show up and running. Even in rehearsals, I had to choreograph everything with all the dancers being at least 1.5 metres apart.
There are already enough challenges in trying to create those performances… juggling what the artists, management, network wants… and then to also have additional obstacles because of Covid… it's like "Aaaahh!"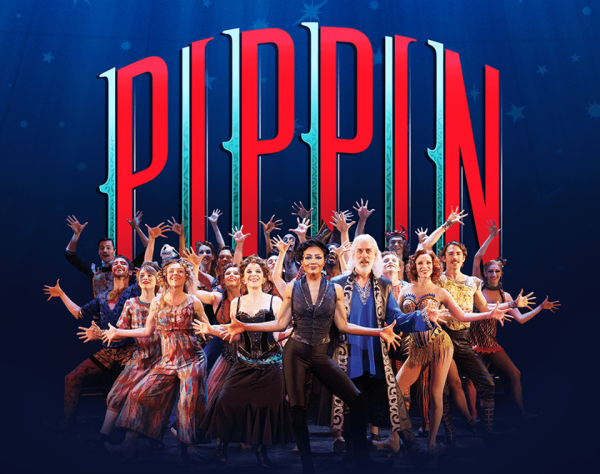 Q: Tell me about the audition process for PIPPIN.
PIPPIN is a brilliant show! I have worked with the team at Gordon Frost Organisation (GFO) on over four productions and they asked me to come on board as the resident choreographer. It's a nice fit, having just done a Fosse show with CHICAGO and then doing something that's still in that vein with PIPPIN. I've been liaising with the American creative and they sent me a bunch of references and videos for the show. I had to learn about ten different numbers and then teach them throughout the audition process.
The GFO team (producers) did an incredible job of facilitating auditions with Covid restrictions. We had everyone arriving outside, they'd line up on their crosses, get their temperature checked, hands sanitised, check in, then they'd walk into a waiting room where they all had their own individual chair and there was no mingling. It was quite the odd experience. Also, the traffic in the building was one-way only, so you could walk into the audition space one way. I tried to make it as enjoyable as I could, by playing music as they entered, and doing a warm-up before we'd even get into the audition choreography.
I really was trying to make it a fun experience because, for most people, there was a lot riding on this audition. People have been out of work and everyone's gunning to get a gig. And also because of the fact that people have been dancing in their living rooms for months! There was so much nervous energy that I tried to make the experience more like a workshop class than an audition. By the time we finished everyone was having a ball.
It was also exciting for me as I got to audition some amazing female dancers for one of the principal roles … people who have had incredible careers and I have idolised for years. And there I was in a room with 15 of them, going, "Oh my Gosh, I'm teaching them!" So, it was a surreal moment for me that day.
It's been a huge risk for the producers to steam roll ahead with PIPPIN considering the uncertainty of Covid. But it's selling and we're doing it!
I think it's amazing that we even had people in the room and auditioning. It was such a hard audition process because we were so limited in the numbers that we could have in each dance call. Instead of teaching a combination five times, I was teaching it12 times. Those initial dance rounds were super taxing, but it was so great to see so many people show up and audition.
Read the PIPPIN Cast announcement here.
Q: How is the process going now for the PIPPIN cast?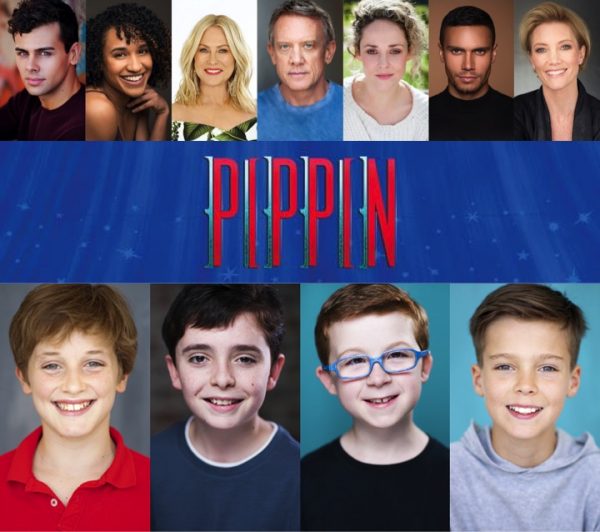 The rehearsal process has been like no other show I have worked on. For starters, we are rehearsing at the theatre both on stage and also in the rehearsal room which comes with so many advantages, but also makes it that little trickier when you're performing out to an empty house and not working with mirrors all day. The show is extremely demanding and is pushing the performers out of their comfort zones every day. Pippin, played by the multi-talented Ainsley Melham, has to learn to backflip, the Chinese pole, hand-to-hand acro, aerial work, play guitar and air drums on top of all of the singing, dancing and scene work. Every single cast member is learning new skills and it's amazing to see everyone work together and support each other. When we hit the stage it is going to be amazing!
Q: What else are you doing? Are you doing any teaching?
I hadn't taught for a long time due to my schedule, so it's been nice to get back into the studio. Everyone is so eager to train and get into the studio at the moment, and I think it's been a really nice reset for so many people. They're thinking about what they need to work on and aren't distracted by all the other things. I think this year has taken everyone back to working on technique. For so long a lot of people have neglected their technique and were fixated on training in commercial and hip hop styles. I have really noticed a shift and am really excited to see so many people training in multiple styles and going to class to work and improve.
2021 is looking to be a very exciting year. There are so many projects that producers I work with are trying to launch and I think the industry is going to feel a well needed boost as we come out of the toughest year.
***
PIPPIN
From 24 November 2020
Sydney Lyric Theatre, The Star
Bookings: ticketmaster.com.au or 136 100
@PippinAustralia #PippinAU
***
Helpmann Award winning Choreographer, Mitchell Woodcock, has established himself as one of Australia's most sought after performers and creatives, with an expansive career across all facets of the entertainment industry.
Mitchell's diverse skill set has seen him go from directing and choreographing TV commercials for Australian touring productions, Charlie And The Chocolate Factory and Saturday Night Fever to working as a creative producer on Channel Nines hit tv show The Voice and guest creative director and choreographer on Dancing With The Stars.
In 2018 Mitchell worked alongside director Al Weeks as movement director for the Karl Lagerfeld X Modelco video Campaign in New York City. His choreography was showcased at the world movie premiere of Les Miserables, James Arthur's hit music video 'You Deserve Better', and on multiple episodes of So You Think You Can Dance Australia.
Coming from a musical theatre foundation and merging this with his unique Jazz style, lead to Mitchell being awarded the Helpmann for best choreography in a musical for his work on Saturday Night Fever produced by the Gordon Frost Organisation.
Since establishing his production company New Ground Collective, Mitch has had the pleasure of creative directing and choreographing live performances for over twenty-five national and international music acts. Some of which include Khalid, George Ezra, Tones And I, Guy Sebastian, Jessica Mauboy, Amy Shark and PNAU on such programs and events as The Aria Awards, TV Week Logie Awards, Dancing With The Stars, The Australian Open, Splendour In The Grass, NYC Pride, Lost Paradise and The State Of Origin. Mitchell has also had the pleasure of creative directing and choreographing the 'Riding With You' Australian tour for multi-platinum artist Guy Sebastian and choreographing Client Liaison's 2017 and 2018 Australian and UK tours.
Mitchell's production company, New Ground Collective, travelled to Jakarta where they conceptualised and delivered a live musical featuring over thirty of the countries biggest popstars for the number one rated TV network RCTI.
Mitchell has an eye for capturing magical moments in both film and print and has had the pleasure of collaborating with some of the biggest brands in fashion. Naomi Campbell's The Face TV series as movement coach, choreographing the Prix de Marie Claire Fashion Awards, directing and choreographing video campaigns for Runaway The Label and the Ben Sherman heart of soul runway launch.
As a performer, Mitchell made his professional debut in the role of A-rab at the age of 17 in the Australian touring production of West Side Story. Mitchell toured with the Australian cast in the hit musical Wicked in 2011/2012 and quickly joined the international tour of West Side Story in the role of Dance Captain. He performed to audiences all across Europe and resided at the famous Saddlers Wells Theatre in London. Since then Mitch has performed in Guys and Dolls, Dirty Dancing and been the dance captain on Kinky Boots and Chicago. Mitchell has appeared as a featured dancer in Baz Lurhmann's The Great Gatsby, ABC's Dance Academy, The Disney Channel and numerous video and print campaigns.
Over the years Mitchell has had the privilege of backup dancing for numerous artist's, some of whom include Kelly Rowland, Ricky Martin, Kylie Minogue, Will.i.am, Geri Halliwell and Olivia Newton-John for various performances in Australia.
Most recently Mitchell had the honour of creative directing and choreographing the opening ceremony of the T20 Cricket World Cup for a stadium audience of 22,000 and over 700 million viewers, produced and managed by the Michael Cassel Group.
Mitchell is currently working as the Resident Choreographer on Pippin, set to premiere in November.