New Book & Journal Shares Inspiring Stories from Australian Dancers
Launched by Kelley Abbey & Louise Telford
PLUS WIN! … DanceLife has 2 books of Light The Way to giveaway. To enter simply send in your Name and Mobile Number to win@dancelife.com.au with the subject heading of 'Light The Way Book'. Entries close Dec 11. Winners drawn at random.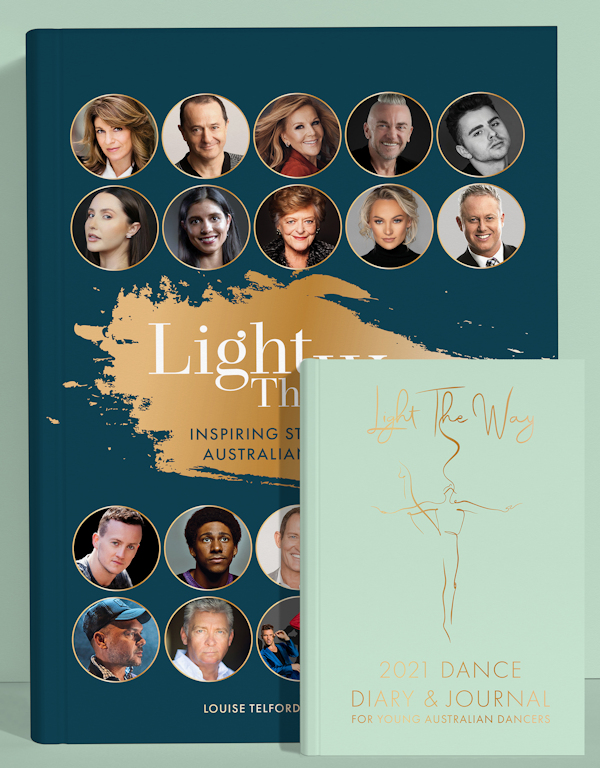 Louise Telford and dance industry icon Kelley Abbey have produced this first-of-its-kind book celebrating some of the nation's most successful dancers, choreographers and creatives.
Never before have so many artists from the Australian dance community been brought together, their stories celebrated in print, to inspire and educate generations of young performers to come. From commercial dancers, choreographers, musical theatre stars, ballet dancers, contemporary and tap icons, Light The Way – Inspiring Stories From Australian Dancers offers an insight into the lives of respected professional artists whose talent, drive, and determination have shaped the Australian Performing Arts industry as we know it.
Over 50 Australian dancers and creatives, including some of the biggest names in the business, have shared their triumphs, their challenges, and the moments in between. Find out everything you've ever wanted to know about your favourite performers and creatives. This thrilling collection not only takes you behind the scenes of the past fifty years, but shows you what is possible when you put your heart and soul into following your dreams.
Louise and Kelley have deliberately included dancers of all generations in the book including veterans like David Atkins, Rhonda Burchmore, Dein Perry and Caroline O'Connor along with younger talents like Michael Dameski, Ainsley Melham, Sophie Holloway and Mitchell Woodcock.
"There are so many people we wanted to include, and we knew it had to be multi-generational, and cover all styles of dance from ballroom and ballet to contemporary and tap," said Louise.
"Interviewing everyone was the best two months of my life! They took me on a story of their life and their career. Some people cried because it was so cathartic for them, especially the older generation who hadn't shared their stories for a long time. But mainly it is great dancers and choreographers telling their personal stories with short bios and 'get to know you' sections for the younger readers."
Kelley Abbey said she was thrilled when Louise approached her to get involved in creating the book. "I'm very passionate about dancers and and their dance education and about inspiring and motivating people in an industry that's sometimes very challenging, but ver rewarding at the same time. When Louise came to me with the idea, she originally was thinking of covering about 20 people in the industry but there are so many great people we had to include so it just got bigger and bigger. I asked a lot of people to come on board for the project and soon we had industry heavyweights like David Atkins, Nancye Hayes, David Paige, Dein Perry, Jason Gilkison, and Caroline O'Connor all just all saying yes," said Kelley.
"It covers everyone's total career, especially those older generations who have so much to tell, but it definitely covers their highlights and what they learnt from their setbacks and failures so people realise their success didn't just happen overnight. I want people to be educated about how a career unfolds for some people because every artist's journey is unique. It's really motivating to hear people's stories and see where they came from and the way they trained and how it happened for them, to kind of allow you to dream." 
Primarily aimed at the young dancer today, Kelley Abbey says it will appeal to dance fans of all ages and that she would have wanted to read a book like this when she was a young dancer. "It would be perfect for aspiring full-time students to be able to really see the history of the people that have come before them and how they got there," said Kelley.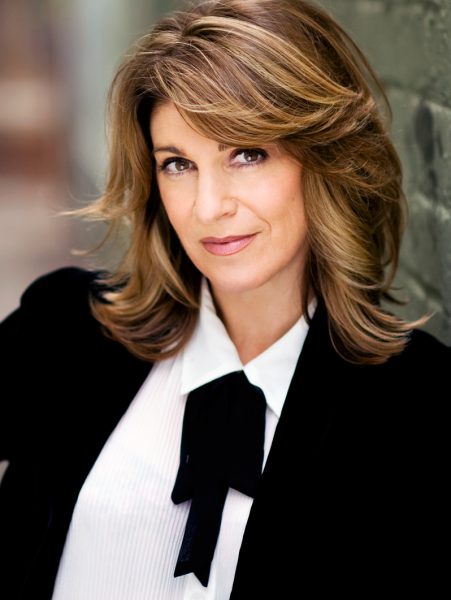 To complement the first edition of the book, the Light The Way 2021 Dance Journal & Diary is designed to help all young Australian dancers plan their year to keep motivated and organised. They can use this diary and journal as their essential dance companion. Be inspired to put pen to paper, examine what they want to accomplish and create a clear vision for how they're going to get there one pirouette at a time!
Every month includes tasks and dance homework to increase their knowledge and understanding of the dance world. This expertly curated diary and journal have been designed to encourage dancers to learn more about choreographers from the past, different dance styles and genres, iconic dance movies and documentaries and is the perfect Christmas present for any young Australian dancer.
"It's an event manager diary, but each month it has homework suggestions, a genre focus, links to YouTube videos or websites, or musicals to watch or research," said Kelley about the Light The Way Journal. "It's another tool to educate. It gives you homework so you get to have an understanding in all the genres, learn about dance icons from all over the world and enhance your knowledge of dance globally.
"Plus there are some dance quotes and exercises to nurture dancers and help with stress and nervousness before performing."
After the tough year the industry has had in 2020, the producers are very proud to be supporting the incredible work of mental health performing arts charity The Arts Wellbeing Collective by donating a portion of sales from every book sold.
'LIGHT THE WAY' BOOK & DIARY
Limited print run before Christmas
Book will begin shipping 7 December 2020
Order Now: www.lightthewaydancecollective.com
Insta & Facebook @lightthewaydancecollective