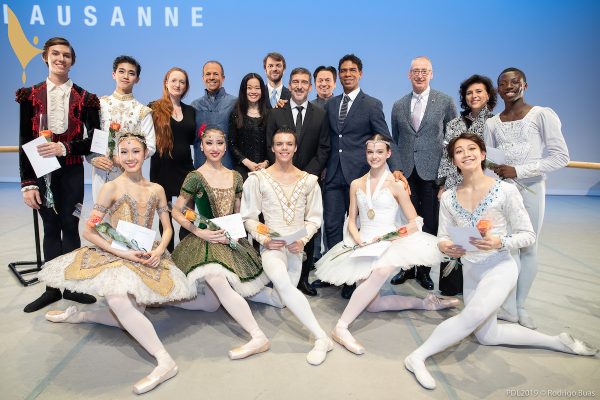 Results of the 47th Prix de Lausanne International Ballet Competition
Australian Dancer Reaches Finals
Thousands of spectators have followed the 47th Prix de Lausanne Finals at the Beaulieu Theater in Lausanne, Switzerland, and online through the live streaming this year. Among the
21 finalists
, 8 were awarded a scholarship allowing them to enter one of the partner schools or companies of the Prix de Lausanne.
74 out of the 81 initially selected candidates have participated in the competition week and 21 of them reached the Finals that took place on Saturday in front of a full house at the Beaulieu Theater.
At the end of the Finals, the jury, presided this year by the ballet star and Gold Medal of the Prix de Lausanne 1990, Carlos Acosta, selected 8 Prize Winners. Thanks to their scholarships, these 8 talented dancers will have the opportunity to enter one of the prestigious partner schools and companies of the Prix de Lausanne.
The 8 Prix de Lausanne 2019 Prize Winners are:
Mackenzie Brown, USA (#126)
Gabriel Figueredo, Brasil (#416)
Sumina Sasaki, Japan (#313)
Yu Wakizuka, Japan (#498)
Shuailun Wu, China (#412)
Joao Vitor Da Silva, Brasil (#203)
Alexandre Joaquim, Portugal (#418)
Only one Australian dancer made it to the Finals group of 21 this year, Noah Benzie-Drayton, 16 years old, who trains at the Perth School of Ballet, WA. In all, 9 young Australian dancers participated in this year's Prix de Lausanne. [Read our previous article on these dancers here.]  The 21 selected Finalists were from 10 different countries. The most represented ones are the United States and Japan, with 4 candidates each.
This year the event was once again live-streamed, which was met with unprecedented success. The daily sessions – almost 6 hours live per day – have been watched more than 562 530 times on ARTE Concert, YouTube, Facebook as well as on the Prix de Lausanne website. For the second year, the Selections and Finals were live streamed in China and commented by Chi CAO (Prize Winner, Prix de Lausanne 1994). The Selections have been watched more than 1 199 322 times!