Young Australian Dancers Once Again Shine at International Ballet Competition
47th Annual Prix de Lausanne | Feb 3 – 10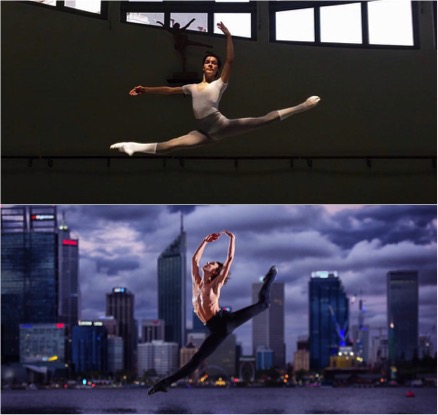 The distinguished jury of the Prix de Lausanne, all professionals of the dance world, have selected 80 candidates to participate in the annual prestigious ballet competition to be held in Lausanne, Switzerland, over February 3rd to 10th next year.
The video Selections took place from October 25th to 28th 2018 in Lausanne with a panel of 9 jury members.
There were 363 applicants (273 girls and 90 boys), from 40 different countries, who submitted their videos for the initial selection process. A total of 71 dancers have been selected after this selection and 9 candidates were pre-selected in the past months at other international competitions.
There are now 80 selected dancers (44 girls and 36 boys) that will take part in the Prix de Lausanne 2019.
This renowned annual ballet competition open to dancers aged 15-18 years.
Kathryn Bradney, Prix de Lausanne's Artistic and Executive Director said: "This year has been so exciting between the talent scouting with Prix de Lausanne pre-selections in the USA, Brazil and Russia, and now after 4 days of intensive video Selections with a fantastic jury here in Lausanne!  I am very happy with the extremely high level of the 80 exceptionally talented candidates that have been chosen for the next Prix de Lausanne competition in February 2019. The diversity is extraordinary with 17 different nationalities from around the globe.  Dance is my passion that I share with all of these students and I congratulate those that have been accepted and I'm also encouraging those that have not been accepted this year to continue working toward their future goals. I am very excited and inspired to welcome the next generation of ballet stars to the promising Prix de Lausanne's 47th edition."
Nine young Australian dancers have been selected from the 36 submissions:
Noah Benzie-Drayton (Perth School of Ballet)
Lily Carbone (Classical Coaching Australia)
Ruby Cross  (Amanda Bollinger Dance Academy)

Chloe Reynolds & Grace Humphris from National College of Dance. Image courtesy Facebook @nationalcollegeofdance

Grace Humphris  (National College of Dance)
Tyler Lindsay  (Perth School of Ballet)
Jade Mitchell  (Victorian College of the Arts Secondary School)
Chloe Reynolds  (National College of Dance)
Hyo Shimizu  (The Conlan College)
Samuel Winkler  (Victorian College of the Arts Secondary School)
In this year's 2018 Prix de Lausanne there were 11 Australians selected to compete, however none were successful in progressing through to the finals. In 2017, Australians Joshua Jack Price and Jesse Seymour made it through to the finals; and In 2016 Harrison Lee took out the main award and is now with The Royal Ballet.