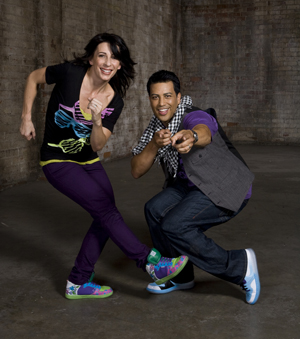 Is it just me or are we about to nose dive into a pit full of extremely talented and amazing international choreographers who will be touring some parts of OZ teaching the moves we have been watching on YouTube for years?! My question is… Will we be able to get behind each of these choreographers or will some of these events be cancelled due to the lack of enrolments? Let's hope not. So who is coming out?
SUPPLE
TABITHA & NAPOLEON
MIA MICHAELS
TONY TESTA
TONY CZAR
JILLIAN MEYER
BARRY YOUNGBLOOD
GREGG RUSSELL
ADAM PARSON
GUSTAVO VARGAS
LIZ RAMOS
JANET LANGER
BEN ALLEN
ERIN LAMONT
With less work and no drop in living expenses dancers will be making difficult decisions when it comes to "whose workshop will I go to?". At the end of the day it's not about the name but about the quality of the class and what you will be able to take from completing of the class. You want a teacher that talks to you, not only teachers you a routine but gives you some insight into the journey they have been on from the beginning to where they are now. That kind of class is truly worth the money. Don't be afraid to call up and chat to the people who are organising the workshops. Know exactly what bang you'll receive for your buck!
We have been asking for International Choreographers to come to Oz for a long time! Now the time is finally here don't back out. Make sure you support the dance industry and show them that Aussie dancers aren't the underdogs!