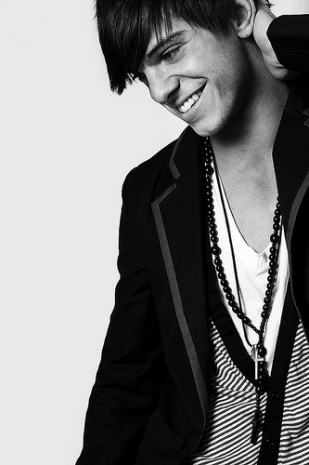 We know Nick Geurts from the last season of SYTYCD Australia. DanceLife caught up with this young passionate dancer while he builds his dance career in the UK.
1. Australian's know your face from SYTYCD Season 3. How did you enjoy your experience on the show and what was the most valuable lesson you took with you from being on the show?
Being on SYTYCD was a great experience for many reasons it defiantly gave me a good platform to gain exposure and get recognised, i had the opportunity to work with many amazing choreographers who i hope to work with again and meet good friends along the way. The show is defiantly like a roller-coaster with so many ups and downs, i think the most valuable lesson i would have learnt is probably that whatever your doing "Right Now" is preparing you for something better later on and i know that SYTYCD was just a stepping stone for me to get to where i am now and what i am doing now is the next stepping stone for something better!
2. You are currently in the UK. What made you move over there and what was the process involved for you to be able to work there?
I just felt like i needed to push myself and see what the rest of the world was like i have never traveled, i had worked alot in australia for the past few years and just needed something new, it just applied for a 2 year working visa got approved than booked my 1 way ticket.
3. Once you arrived in the UK how did you go about setting yourself up? House, contacts, dance classes?
I did a bit of networking and contacting agents before i arrived in the UK which helped, when i got here i did a few classes and started having people asking who i was and where i was from, than got a txt about the X-Factor audition after about a week of being here and met alot of good connections through that! it has not been easy trying to find a house to live in, thank god i finally found a place after 3 months of being here.
4. You auditioned for the UK X-Factor as a dancer with Brian Freedman and he loved you. What qualities do you believe you possess as a dancer that make you so employable?
I still remember the audition it was great not knowing anyone and being around so many amazing dancers from all over the world. After being booked for the first few weeks Brian kept me on as a regular dancer for the season. Every week would be totally different styles so you would have to be versatile, we didn't have long to put numbers together so you would have to be consistent and able to give him what he wants straight away and a choreographer should trust their dancers that they can handle anything, he was an amazing person to work with and i look forward to working with him again in the future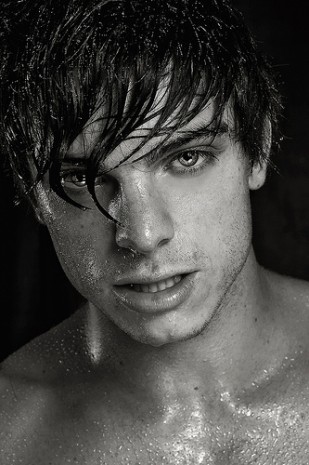 5. How do you find working as a dancer in the UK different to Australia?
I think there are just so many opportunities here, alot more artists, tours, film clips, jobs in other countries. and i do feel dance is more respected in UK dancers get treated and payed properly, the management side of things here is really good and i hope to bring some of my experience back to Australia and help build up the industry there!
6. You recently danced with Nicole Sherzinger as a dancer for her live stage performance of her new single Poison. What was the rehearsal experience like for this?
Working with Nicole was amazing the whole process was great she is such a hard working artist she was in every rehearsal going full out every time she was so inspiring, and a really nice person. The vibe on stage was incredible, we had all worked so hard for this 1 performance and it was all worth it, Brian choreographed this performance and once again surrounded by dancers from UK Paris L.A and i was so happy to be representing Australia! Defiantly would love to work with Nicole again!