Catch LEAP on its Premiere Australian Tour Before it Takes the World by Storm!
Tour Dates, Ticketing Info PLUS Win Tix!
LEAP is an explosive new dance show created by Amy Campbell, which debuts THIS WEEK at Riverside, Parramatta, before heading off on a full-scale east-coast tour!
Featuring ten of Australia's foremost dancers and four extraordinary musicians, LEAP re-imagines recognisable classical music into a modern soundtrack. A unique blend of dance and story, LEAP will transport you into the lives of compelling characters in the effervescent and unkNown world that is LEAP.
Do you stay where you are … or will you take the leap? What would you do to get everything you ever dreamed of?
To win tickets to see this awesome new show, email us at win@dancelife.com.au and tell us about your own dance journey and who you would take to see the show with you!
***
This week we take a closer look at the creatives behind this new show which promises to be EPIC!
Amy Campbell

– creator/director/choreographer – see our interview with Amy HERE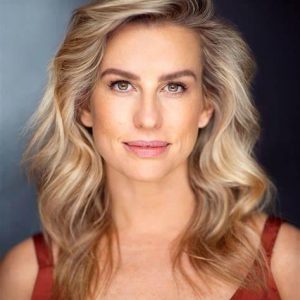 Amy Campbell is one of Australia's most accomplished creative talents with a career spanning all areas of the entertainment industry.
Her extensive list of choreographic credits include the Sydney Theatre Award Nominated Once (Darlinghurst Theatre Co), In The Heights-Nominated for a 2019 Helpmann Award and winner of the Sydney Theatre Critics Award (Blue Saint Productions in association with The Hayes Theatre), the Australian premiere of Violet (Broadway World Australia Award), the national tour of HAIR (Sydney Opera House and Peace Productions), An Act Of God (Darlinghurst Theatre Co), Spring Awakening (ATYP), The Hayes Theatre Co's Side Show, the original Australian work Guilty Pleasures (Blue Saint Productions) and Oklahoma for The Production Company, Velvet Rewired for both the Australian Tour and the upcoming Hamburg Production and Carmen (Opera Australia) where she was the revival choreographer.
She was also the Choreographer/Movement Director for The Sydney Symphony Orchestra's productions of Funny Girl, Porgy and Bess and Candide and the Australian Resident Director of HAMILTON (Michael Cassel Group). Amy has extensive experience in film and television with credits including Dance Academy, The X Factor, ABC's Giggle and Hoot and various television commercials. In 2020 Amy made her directorial debut with A Chorus Line (Darlinghurst Theatre Co) that recently opened as part of The Sydney Festival followed by a season at The Sydney Opera House.
Victoria Falconer – musical supervisor/arrangements
Victoria is a Filipina-English cabaret performer, theatre maker, multi-instrumentalist, composer and musical director, born on Gunai land and residing on Kaurna country. Her recent work includes musical direction on the Australian debut of Lizzie (Hayes Theatre/Sydney Festival), co-creating and MCing Smashed: The Brunch Party (Weekly Pick of Adelaide Fringe 2021), music consultancy on Rebel Wilson-produced show The Deb (ATYP) and playing The Muso in Ruby-award winning production, The Boy Who Talked To Dogs (Slingsby/State Theatre SA).
She is co-creator/performer with Fringe Wives Club, who have won Spirit of the Fringe at Edinburgh Fringe in 2018. Musical direction credits include the acclaimed queer reimagining of Oklahoma! (Black Swan State Theatre, 2020), Bourgeois & Maurice's Insane Animals (HOME Manchester, 2020), the Australian re-staging of Once (Darlinghurst Theatre Company, 2019/2021), Courtney Act's Under The Covers (2019) and Sasquatch The Opera by Roddy Bottom of Faith No More (Edinburgh, 2018).
Victoria has composed for award-winning films including Yer Old Faither (Heather Croall, 2020), Double Portrait (Ian Bruce, 2018), and live shows including Trygve Wakenshaw's Only Bones v1.4 (London International Mime Festival 2020). She has twice received Best Cabaret awards at Adelaide Fringe (2018/2011), plus nominations for a Sydney Theatre Award (Once, Darlinghurst Theatre Company) and Green Room Award (Glittergrass, Malthouse) in musical direction. She is currently writing a new piece, And Then You Go (The Vali Myers Project) after winning the prestigious Frank Ford Commission to create a new show for Adelaide Cabaret Festival 2022.
Victoria is a founding director of The People of Cabaret, an initiative formed to advocate for IBPOC artists and promote intersectional diversity across Australian stages.
Neil Gooding – producer/concept
Neil Gooding is an international theatre Director, Producer and Writer. He was the originating Chairman and one of the founding members of Hayes Theatre Co in Sydney, is the head of New Musicals Australia and in 2002 established his company, Neil Gooding Productions (NGP). Neil has been awarded a Bachelor of Commerce and a Bachelor of Law, both from the University of Queensland.
As a director, Neil was nominated for a 2009 Helpmann Award and a 2009 Green Room Award for the Australian premiere of Gutenberg! The Musical. He has also been nominated for a Sydney Theatre Critics Award for his direction of the Australian premiere of Dogfight. Other directing highlights include the Australian premiere of Stalking The Bogeyman (Old Fitz Theatre), the World Premiere concert version of Paris, the World Premiere of The Red Tree, Church And State (Asst. Director – New World Stages), Passion (Arts Centre Melbourne for Life Like Touring), the World Premiere of The Hatpin starring Caroline O'Connor which went on to perform at the New York Music Theatre Festival (as Asst. Director), Truth Beauty And A Picture Of You and High Fidelity (Hayes Theatre Co); the national tour of Thank You for Being A Friend; as well as Side by Side by Sondheim and Diciasette (starring Mark Vincent)
As a producer, Neil's work internationally includes: Back to the Future the Musical at Manchester Opera House; the New York production of Handle with Care starring Carol Lawrence; The 39 Steps (Union Square Theatre in New York); Alan Cumming's one-man version of Macbeth which ran for a special 14-week limited season on Broadway; Church And State (New World Stages, NYC) as well as being a financial investor in the Broadway productions of It's Only A Play; The Empire Strips Back and The Ferryman, directed by Sam Sendes. In London's West End, Neil was a producer of the hit Australian play, Holding the Man.
His producing credits in Australia include: 33 Variations starring Ellen Burstyn; High Fidelity at Hayes Theatre Co; the multi Helpmann Award winning Sweet Charity (Hayes Theatre Co & national tour); Sing on Through Tomorrow (Matthew Robinson); LOVEBiTES(Peter Rutherford & James Millar); Love Letters starring Ian Stenlake and Rachael Beck and the original tour of Breast Wishes – a new Australian musical which went on to complete a six-month regional tour in 2011.He has also produced and directed cabaret shows for some of Australia's best talent including Lucy Maunder, Mitchell Butel, Queenie van de Zandt, Toby Francis, Catherine Alcorn, Blake Erickson, Kerrie Anne Greenland, Marika Aubrey and Nicholas Christo. His production of Queenie van de Zandt's multi-award-winning show, BLUE: The Songs of Joni Mitchell was nominated for the 2018 Helpmann and Sydney Theatre Awards for Best Cabaret Production. Nick Christo's cabaret show The Fabulous Frances Faye, which was nominated for a Sydney Theatre Critics Award, and was presented in New York in 2009.
Neil is also the author of the musical Back to the 80's which is now produced hundreds of times around the world every year, as well as the newly released Popstars.
Richard Neville (Mandylights) – Lighting & Set Design
Richard is one of Australia's leading lighting and production designers with a diverse portfolio of work over twenty years spanning entertainment, architectural, special event, corporate and light art markets.
His work can be seen in the largest arenas and stadiums on world tours with Ricky Martin, The Backstreet Boys and China's G.E.M., or at light festivals ranging from Vivid Sydney to Christmas at Blenheim Palace in the United Kingdom.
Outside traditional venues, Richards designs have broken records at Ultra Music Festival in Miami, illuminated the world's tallest building at New Year's Eve on the Burj Khalifa in Dubai, lit the MacDonnell Ranges for Alice Spring's Parrtjima festival and redefined the architecture of the Auckland Harbour Bridge with a permanent lighting installation.
Other credits include fifteen years of design for the massive Sydney Mardi Gras Party, touring productions of the musical Cats, design for Australian band Pnau and festivals including Floriade NightFest, Sydney Chinese New Year, Australian Fashion Week and the NRL Grand Final.
Mason Browne – Costume Designer
Mason is a descendant of the Darug people and an award-winning creative director, designer and producer working across theatre, film, television, and live events.  Mason hasproduced, designed and directed experiential events across Australia and the USA for Australia's premier production houses. Mason won a Sydney Theatre Award for Best Costume Design of an Independent Production for American Psycho. He received a further 3 nominations for Best Costume Design at the Sydney Theatre Awards including for: Sunday in the Park with George, Ruthless!, and Cry-Baby.
Design for theatre includes costume design on: Young Frankenstein, American Psycho, and Cry-Baby directed by Alex Berlage which premiered at Hayes Theatre Co with American Psycho, and Cry-Baby having return seasons at Sydney Opera House and touring in 2021; costume design for the musical The Deb (ATYP); set design for Noseferatutu directed by Sheridan Harbridge (Critical Stages), set and costume design for Darlinghurst Nights directed by Lee Lewis (Hayes Theatre Co), Summer Rain (New Theatre), Ruthless! (The Theatre Division) and The Importance of Being Ernest, (Seymour Centre).  His work with youth theatre company Tantrum Theatre brought to life devised works Riot!, Powerforce Live and Savage Naked Love directed by Leticia Caceres.
In television, he was associate designer on Endemol Shine's Big Brother and Ready Steady Cook. In 2022, Mason was production and costume designer for the film adaptation of Poulenc's opera The Human Voice for Sydney Festival.
Elysha Manik – Assistant Choreographer
Elysha completed her training at ED5 International in Sydney and made her musical theatre debut in Dirty Dancing (GFO) understudying the lead role, 'Baby'. Her credits also include Oklahoma! (The Production Co), The Bodyguard (GFO) and Saturday Night Fever (GFO) in the role of Assistant Dance Captain.
Elysha has performed in numerous Opera Australia productions including the acclaimed Carmen where she stepped into the role of Dance Captain and assistant to the choreographer, as well as West Side Story (Opera Australia/GWB) playing Consuela and understudying the role of Anita.
Most recently Elysha was assistant to the choreographer and swing for A Chorus Line (Darlinghurst Theatre Company) for their acclaimed Sydney Festival and Sydney Opera House Seasons.
***
Tanwee Shrestha – Associate Scenic Designer; Tom Wightwick – Associate Lighting Designer; Bronte Schuftan – Stage Manager; Lillian Lee – Assistant Stage Manager
Additional Choreography
Ashley Goh, Callum Mooney, Cassandra Merwood, Felicia Stav, Maikolo Fekitoa, Natalie Foti, Neven Connolly, Shontaya Smedley, Jervis Livelo, Ryan Ophel
***
Tour Dates: