Australian Dance Theatre
April eNews
'Outside Within' Opens in 3 Weeks
A bold new triptych of ideas, stories and legacies by Daniel Riley and Adrianne Semmens.
Daniel's first work for Australian Dance Company – The Third – takes as its starting point his short film mulunma – Inside Within, which explores the relationship between the Western archive and a First Nations archive, each built on differing ideologies.
The Third extends these concepts by looking at the body as an archive and how we hold memories personally and collectively.
Adrianne's Immerse dives into the lineage of our waterways and our ancestral connection to fresh and saltwater, speaking to the duality that springs from Adrianne's connection to freshwater as a Barkindji woman, but now calling Adelaide home – saltwater country.
A program celebrating First Nations choreographers, not to be missed.
10 – 13 May
The Odeon, Norwood
16 May – 4 June
South Australian Tour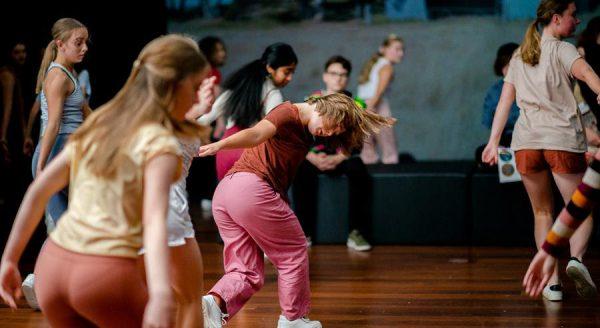 School Holiday Workshops Next Week
Taught by the company dancers and creatives, Australian Dance Theatre's Autumn School Holiday Workshops are a fantastic opportunity for young people to develop their dance skills in a fun and open environment at the company's home, The Odeon.
Each workshop includes warm ups, skill development and creative dance activities inspired by the company's current works in development.
Suitable for ages 8 and above.
26 – 29 April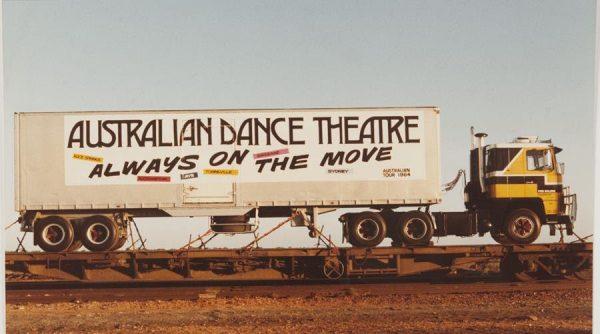 We are back on the road …
With the help of our incredible supporters in 2021, Australian Dance Theatre toured across South Australia for the first time in many years.
In 2022, the Company takes Outside Within to seven venues across the state – from Whyalla to Mount Gambier – connecting with audiences who have potentially been missing out in recent years.
Australian Dance Theatre is proud to be the South Australian dance company, committed to presenting works to local audiences, no matter which corner of the state they live in.
Help support us as we reconnect to audiences across our amazing state!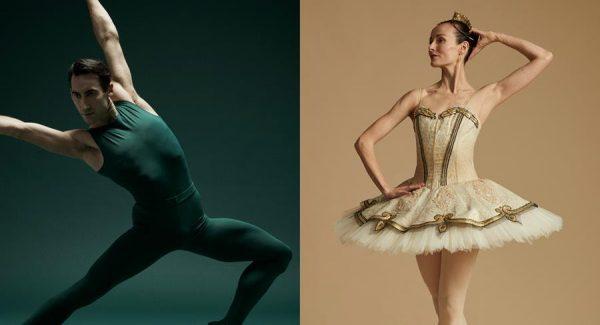 The Australian Ballet's 'Counterpointe'
After a sold-out Anna Karenina season in 2021, The Australian Ballet returns to Adelaide in July with Counterpointe: a mixed bill displaying the extremes of ballet, stretching classical forms into original modernity.
Heralding rave reviews when it premiered in Sydney, Counterpointe is an unmissable display of both classical and contemporary ballet at their very finest.
Counterpointe pairs an excerpt from the elegant 19th-century classic Raymonda with the mesmerising complexity of Artifact Suite, by the radically inventive choreographer William Forsythe, and adds George Balanchine's beloved Tchaikovsky Pas de Deux.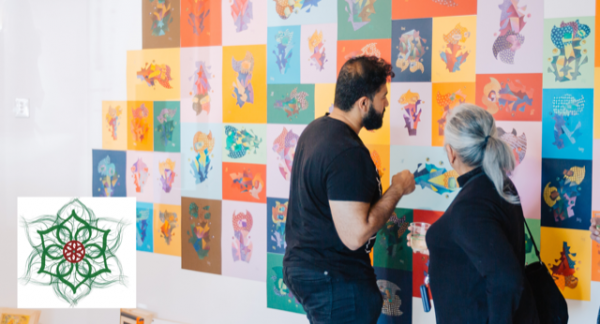 The Mill: Sponsored Studio
Applications are open for The Mill's second Sponsored Studio residency for 2022, generously supported by Mahmood Martin Foundation.
This residency will support one BIPOC artist to join The Mill's resident community, receiving 6-months of free studio space and an exhibition outcome which includes discounts for Premier Arts Supplies and Central Artist Supplies, as well as $550 towards exhibition and workshop production.
The call-out will close midnight Monday 9 May (ACST). This residency is open to artists both permanently and non-permanently residing in South Australia.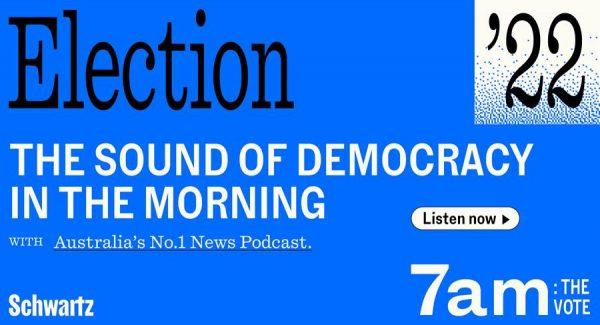 7am: The Vote
Tune into 7am: The Vote on weekday mornings in the lead up to the election. Join Ruby Jones, host of 7am, for election coverage that goes behind the scenes with field documentaries, weekly panel discussions and candidate debates.