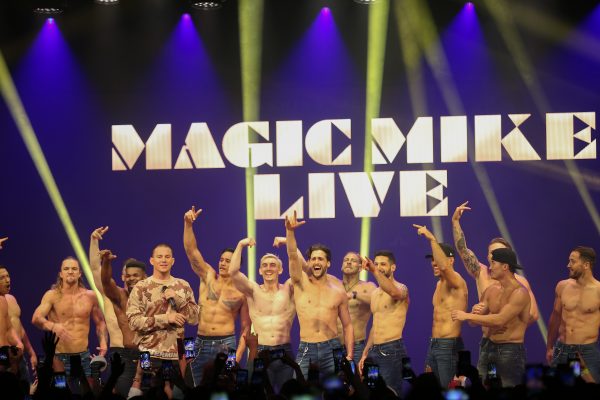 Sydney Set to Sizzle this Summer with Premiere of Magic Mike Live
Opens December 17
PLUS WIN !! … To win a double pass to see MAGIC MIKE LIVE on Wednesday 23 December 202 at 7:30pm simply email win@dancelife.com.au with your name, postal address and mobile number by Friday 20th November. Winners drawn at random and contacted directly. Valued at $258!
***
Australia will finally get to see the world acclaimed live dance spectacular Magic Mike Live when it opens on 17 December 2020 in Sydney at the Entertainment Quarter. It was originally due to open in Melbourne earlier this year but was postponed due to Covid19.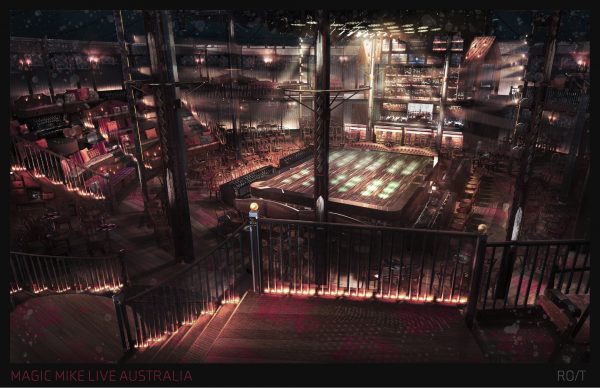 This Premiere season will be the first production around the world to return to the stage after international lockdown.  The production is then scheduled to move to Melbourne in June 2021, with waitlists now open for shows later in Brisbane and Perth.
Conceived and Directed by Channing Tatum, Magic Mike Live is a thrilling 360-degree live dance and acrobatic spectacular based on the hit movies Magic Mike and Magic Mike XXL.  Equal parts empowering and exhilarating, Magic Mike Live is one of the most unique, immersive live-entertainment experiences in the world.  The films were adored by Australian audiences and fans will be thrilled to see the show live on stage – they won't be disappointed.
Creator and Director Channing Tatum said "The morning after we opened our first production in Vegas four years ago, we all talked about the crazy idea of someday putting Magic Mike Live in a tent and travelling around Australia.  The fact that it's actually happening now is mind-blowing to me.  The tent and this new version of the show is more than I ever imagined it could be and I can't wait for our fans in Australia to see what we've created especially for them."
Magic Mike Live will perform in the world's largest Spiegeltent, named The Arcadia, specifically designed and built for Australian audiences.  This beautiful two storey Spiegeltent with a glass lobby, custom bars, a mini food hall, an indoor/outdoor lounge area has been configured to ensure the comfort and safety of all patrons.
"There is absolutely no mistaking that this show was written by and for women!" – New York Magazine
"…the sexiest, steamiest show In town" – The Sun (UK)
"The Show That Has Everything You Could Ever Want" – Glamour UK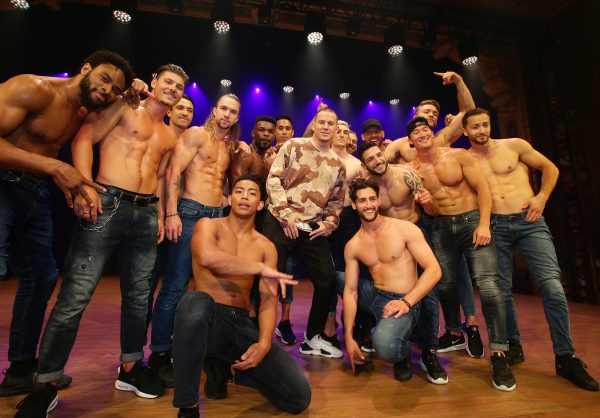 While the production for Australia is all-new, Magic Mike Live has been a fixture on major television shows around the world such as Ellen, The Today Show, Graham Norton, The Late Show with James Cordon, Germany's Next Top Model, Comic Relief, and Britain's Got Talent where Magic Mike Live sold over £1m of tickets in 60 minutes following its performance.  Magic Mike Live went on to achieve one of the 10 largest advances in West End history at the Hippodrome Casino in Leicester Square.
The Australian production of this sizzling live show was announced by creator and director Channing Tatum last December 2019 in Melbourne, with the sexy cast performing live. The incredible dancers cast in this show are: Amy Ingram, Alexia Brinsley, Anthony Bartley, Blake Varga, Brian Siregar, Charles Bartley, Chris Van Doren, Dayton Tavares, Jake Paul Green, Nathan Kara, Ned Zaina, Nick Phillips, Petr Federovskii, Sam Marks, Kitwana Clark, Joshua Williams, Max Fransisco and Claire Bilson. Read about the cast here.
Choreography is by Alison Faulk, Teresa Espinosa and Luke Broadlick.
Read the announcement article here. 
Magic Mike Live is a Covid-Safe venue. For information on what we are doing to keep you safe please visit the website. Magic Mike Live patrons must be at least 18 years to attend.
MagicMikeLive.com.au
#MagicMikeLiveAu
MAGIC MIKE LIVE
SYDNEY  ⏤ The Arcadia, Entertainment Quarter, Moore Park
From 17 December 2020
Bookings: www.ticketmaster.com.au/magicmikelive