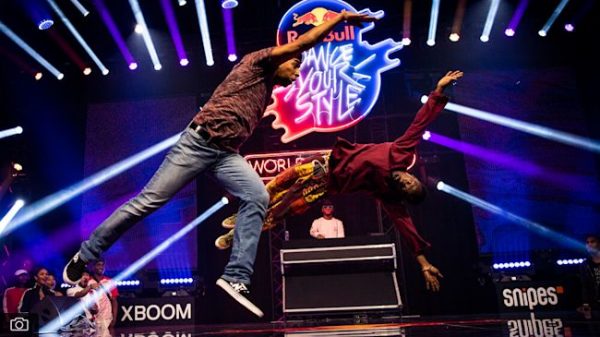 Global TikTok Auditions Announced for Red Bull Dance Your Style
Majid Kessab, Ibuki Imata & Leon 'Kida the Great' Burns to Judge New Dance Format
Red Bull 'Dance Your Style' has announced a new format with the TikTok phenomenon of online dance giving people a chance to share their talent – where the world chooses the winner!
Here is all you need to know:
●  Red Bull Dance Your Style, the global street dance competition, challenges dancers everywhere to audition on TikTok in a new event format from November 5.
●  TikTok has established the power of a trending dance online and has launched creators from Jojo Akams  (@Akamztwenty20) to Taylor Pierce (@Taylor_thatdancer)
●  Judges are some of the biggest international names in dance like hip-hop dancer and choreographer Majid Kessab (@majidk47) of Germany, Japanese Waacking freestyler Ibuki Imata (@ibuki.japan) and US hip-hop dancer, actor and "So You Think You Can Dance" winner Leon 'Kida the Great' Burns (@kidathegreatofficial).
●  Kessab, also known as Magilla, explained: "Street dance is real and raw, and it's a big inspiration for other styles now. You can have three different people dancing the same style, but they won't interpret it in the same way. That's the magic. A lot of dancers don't have the chance to travel and share their skills. Now they can."
●  From hip-hop to popping, street dance includes a variety of creative, can't-look-away styles, which got their start from battles outside traditional studios.
●  Since 2018, Red Bull Dance Your Style has provided a platform for street dancers to show off their skills in head-to-head battles across more than 30 countries.
●  Last year, the Red Bull Dance Your Style World Final – hosted at the historic Grande Halle de La Villette – was the culmination of a battle series comprising 65 events.
Here's how dancers anywhere can compete in the new Red Bull Dance Your Style Challenge:
Step 1: Sign up for a TikTok account (like you don't have one already!)
Step 2: Upload a 30-second audition video of your take on "Get Loose Now" from the Black Eyed Peas by November 15. Tag @RedBullDance with hashtag #redbulldanceyourstyle
Step 3: Judges will choose eight dancers to compete along with eight pre-selected Wildcard dancers in the finals, where the public chooses the winner using TikTok's poll function.
Step 4: From November 25 – December 13, follow @RedBullDance and vote for the dancer you think delivered the best moves in the 2020 finals. If you're the winner, you'll be guaranteed a fast track toward a spot in the 2021 Red Bull Dance Your Style World Final.
Explore more Red Bull Dance content HERE