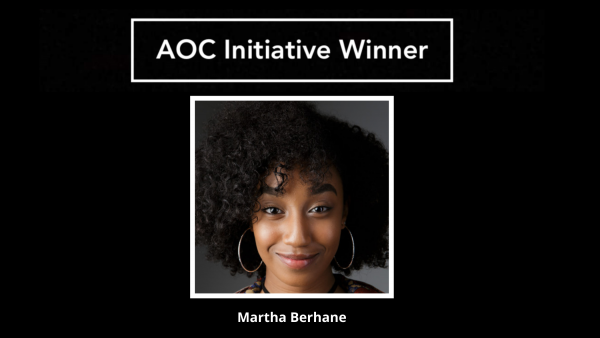 Artists of Colour Initiative Announces Inaugural Winner
Grace Driscoll is Runner-Up
Launched just a few months ago in September, the Artists of Colour Initiative is proud to announce Martha Berhane as its first winner.
After more than 60 applications, 30 semi-finalists were chosen and narrowed down to a Top 6 who will share in the $31,000+ scholarship prize money raised via GoFundMe.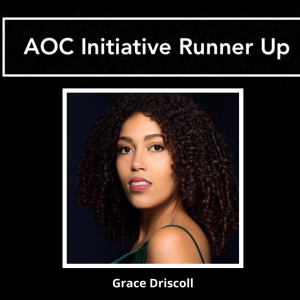 Out of the Top 6 Finalists alongside Martha, Grace Driscoll was announced as the Runner-Up, making Jarrod Draper, Lauren Cheok, Milo Hartill-Batsietswe and Raphael Wong the four finalists.
Founded by performer Tarik Frimpong, he started the Artists of Colour Initiative (AOC) to intentionally recognise and support talented theatre performers based in Australia that identify as Bla(c)k, Indigenous or as People of Colour (POC) – BIPOC.
Four months ago, the Artists of Colour Initiative was nothing but an idea in founder Tarik Frimpong's head. Since then, it has deepened the conversation regarding the lack of racial diversity within the Australian theatre industry while simultaneously championing, celebrating, supporting and connecting Bla(c)k, Indigenous and People of Colour artists in Australia. The initiative was born in response to, and from the recognition of, the underrepresentation of these communities in the Australian theatre industry. The aim of the scholarship is to ensure greater participation within the field of musical theatre amongst these marginalised communities.
"I am so proud of everything the Initiative has achieved thus far. I am grateful for every applicant who submitted for the inaugural competition, the panelists and amazing team behind the scenes without whom none of this would be possible. Lastly, I am grateful for everyone who has supported the cause either by donating or spreading the word online. Founding the AOC Initiative was me stepping into my power; knowing that I was capable of more than what I had previously done," says Frimpong.
Martha Berhane is a proud Canadian-born Eritrean singer, dancer and actor who is passionate about the performing arts and immersing herself into various styles of art. Her love for theatre came from playing many roles across different musicals in school and her dancing came from growing up watching many dance movies.
"Wow! I'm honestly still so speechless and struggling to put into words how I feel right now. My heart is full of gratitude and immense joy, and it is truly an honour to be chosen as the AOC Initiative winner by a panel of incredible people. It has been a pleasure being a part of something so special alongside a beautiful community of POC artists. Thank you so much to everyone who supported me. Imma try not to cry again," says Berhane.
She was trained in a diverse range of dance styles under the Elite Performing Arts Program at the Melbourne Academy of Performing Arts (MAPA) in 2019, and is currently attending the Victorian College of the Arts where she is studying acting.
Martha made her TV debut on the ABC ME Series 'Mustangs FC' in 2017 and has been featured as a dancer in music videos for a range of great artists in 2020. Though Martha is a new artist and is continuously working on her craft to grow both artistically and personally, she is grateful for all the opportunities that have come her way and the wonderful mentors and peers she has had to support her on this journey.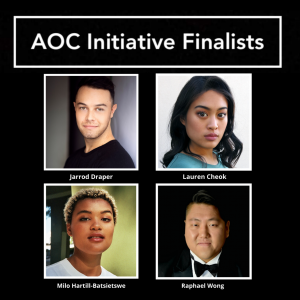 Berhane wowed the AOC Initiative panel from day one with her artistic maturity and versatility. Panelist and musical theatre dynamo Bree Langridge says that she is thrilled Berhane is the inaugural winner.
"The six finalists are all standouts in their own right however Martha was grounded in all her work and committed to the truth of each piece. She is insanely talented and performed with such joy. She is a true musical theatre performer with the edge one needs in 2020!" says Langridge.
The growth from all the 6 final performers during this competition has propelled their careers and given them the confidence to be who they are without limitations. The formidable talent of the AOC Initiative artists has shown that the future of the Australian musical theatre industry is bright and unstoppable.
The AOC Initiative GoFundMe campaign has raised over $31,000 and will be shared among the 6 finalists ⏤ Berhane will receive 50% of all donations, Driscoll will receive 20% of all donations and Draper, Cheok, Hartill-Batsietswe and Wong will each receive 7.5% of all donations.
In addition to the financial winnings, all six finalists will receive arts business mentorship from the team at Creative Plus Business (CPB) valued at $1,320 and receive a $100 voucher each from Energetiks. There are also scholarships on offer for all AOC Initiative applicants to study at Village Nation Performing Arts, Patrick School of the Arts and Ministry of Dance. CPB are also donating four workshops to all of the AOC Initiative artists valued at $6,000 to upskill them in business.
"The AOC Initiative has reminded me of the power and importance of community, and it has once again shown me that indeed it is possible to make something out of nothing. The AOC Initiative will live on so stay tuned for further details," says Frimpong.
The 2020 AOC Initiative Top 30 are Aadhya Wijegoonawardena, Abu Kebe, Aiden Wang, Akansha Hugenahally, Angelina Thomson, Ava Madon, Daniella Delfin, Deirdre Khoo, Dindi Huckle-Moran, Ellie Chan, Gabriella Barbagallo, Giorgia Kennedy, Grace Driscoll, Guillaume Gentil, Jade Delmiguez, Jarrod Draper, Jerome Javier, Joshua Sanerive, Juan Gomez, Kara Sims, Karis Oka, Kristie Nguy, Lauren Cheok, Martha Berhane, Milo Hartill-Batsietswe, Naarah Barnes, Nicole Rammesh, Raphael Wong, Shannon Cheong and Yashith Fernando.
The 2020 AOC Initiative panelists were Barry Conrad, Bree Langridge, Callum Francis, Cessalee Smith-Stovall, Chenoa Deemal, Daniel J Puckey, Dean Drieberg, Fiona Choi, Kurt Kansley, Laura Tipoki, Leah Howard, Miss Cairo, Olivia Vasquez, Ruva Ngwenya, Sello Molefi, Sophia Laryea, Steph Tisdell, Tarik Frimpong, Thando Sikwila, Tim Omaji, Tyrel Dulvarie, Vidya Makan, Will Centurion, Yasmin Kassim and Yvette Lee.
The AOC Initiative was created by People of Colour for People of Colour fighting for change in the Australian musical theatre industry.
#aocinitiative #artistsofcolour