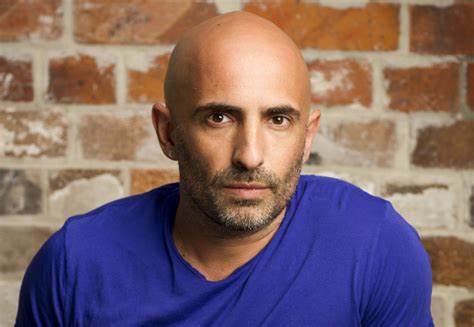 Sydney Dance Company 'Ascent'
You Will Want to Get Out of Your Seat and Start Dancing!
Interview by Chris Duncan
In an inspired triple-bill, Ascent by Sydney Dance Company features the work of three leading contemporary choreographers, with the world premiere of Spanish choreographer Marina Mascarelli's The Shell, A Ghost, The Host & The Lyrebird, the reprise of Antony Hamilton's Helpmann Award winning Forever & Ever and Rafael Bonachela brings the world premiere of I Am-ness to Australian audiences.
Brimming with physicality, Ascent marries world-class contemporary dance with boundary breaking futuristic experimentation. Full of electric movement and emotional force, Ascent is a powerful and arresting portrait of contemporary dance and its potential to move, thrill and activate audiences.
Brought to life by Sydney Dance Company's superb ensemble, Ascent is a sensorial delight featuring immersive installations and compelling musical scores. Exploring themes of humanity, technology, and nature, this is an unmissable creative union which is forceful, splendid and electrifying.
Sydney Dance Company Artistic Director of 15 years, Rafael Bonachela, sat down for an interview with our own Chris Duncan to chat more about ASCENT.
Chris Duncan: WHAT INSPIRED YOU AND YOUR COLLEAGUES TO CREATE 'ASCENT'?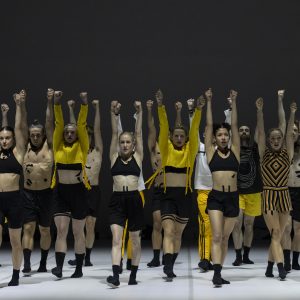 Rafael Bonachela: ASCENT is a triple bill – an evening with three different pieces – because I really wanted to bring three different choreographic voices together. For me its about showcasing the richness of what contemporary dance can be. In this program it's about showcasing the incredible ability of the dancers across three very different works. With my work which is called I Am-ness, I was first inspired by the very powerful piece of music called Lonely Angel, by Peteris Vasks, which is a piece that has been with me for very many years.
This piece triggered my work. The composer describes the piece as a meditation for the violin. I Am-ness came out of this idea of meditation. I went from meditation to finding this thing called I Am-ness which is a concept that allows us to understand that we are physical and conscience at the same time – both body and mind. I thought this would be something that would be wonderful to explore in this piece.
Chris: HOW HAVE AUDIENCE REACTED TO THE PIECES SO FAR?
Rafael: Well so far so good! Weve done Canberra and the Opera House in Sydney, and we've been overwhelmed by the response of audiences. The beauty of the triple bill is that there is something for everybody – everyone has their favourite! Each work is very different, so audiences are treated to such a breath of voices, approaches to movement to the staging and the lighting. You can really feel the excitement and the energy in the audience applause – it is such a gift to the dancers. By the end of the Sydney season – which was a sell-out – we had people buying tickets to stand at the back of the theatre so that they could watch this work. We can't wait to share it with more audiences across Australia.
Chris: WHAT DO YOU HOPE THAT AUDIENCES WILL TAKE AWAY FROM THE PRODUCTION?
Rafael: I'd like to think that there are no limits or guidelines to what anyone will experience. The beauty of contemporary dance and watching it live in a theatre is that you can take away something that is unique to you. Not all audiences understand narratives. It's more about the feeling. The audiences will watch 17 incredible dancers with such a skill of craft and a lot of versatility across the works. But the journey will be unique in each work and for each person – emotion, passion, thought provoking feelings. By the end of it – if not earlier – there will be moments where you will want to get out of your seat and start dancing. I think that's always wonderful that you can offer something that has something for everyone.
Chris: WHAT BOUNDARIES HAVE BEEN PUSHED IN THIS WORK.
Rafael: Marina Mascarell was our guest choreographer that joined us. She has been based in Holland for the past 14 years – she is one of the world's most sought-after choreographers.
For a start, it is the first time her work is being performed in Australia. Her work is titled "The Shell, A Ghost, The Host & The Lyrebird". Costume design and visual design by an Australian VISUAL artist Lauren Brincat. The staging of it is like a living sculpture. Lauren is using the cloth for sails of boats which is one of the primal materials she uses for her art. The work has been created by a collaborative Australian creative team and is visually spectacular, but the intent is for it to inspire more than just awe. It's about how they can transform the space and the impact it also has on the body. She is really fascinated with ideas of post-humanism, AI, evolving genetics, machines that may enable us to live longer so she really hopes that it will trigger discussions of the environment and the age of humanity. There is a lot for people to digest – food for thought and to challenge us!
Chris: DO YOU THINK THAT THE THOUGHT-PROVOKING ASPECT IS WHAT MAKES THIS SHOW STAND OUT FROM OTHER CONTEMPORARY DANCE SHOWS ARE DOING NOW?
Rafael: I think it's important to connect with audiences at different levels. The thought provoking one is a very important one and I think that ART is the best place to do that. Artists can amplify what people are thinking and feeling in society. Whether it's pain, climate change, racism, disadvantage. Artists can amplify this in a way that politics can't.  I think it's important that we are not being spoon-fed ideas but allowing open-ness in the work. People can think about it and make up their own minds.
Chris: HAVE THERE BEEN ANY MAJOR CHALLENGES?
Rafael: The production values for ASCENT are very ambitious. In this one evening we are presenting three unique works that really look and feel quite different from each other – from the lighting to the costumes, to the production. Marina's work is magical but really epic on stage – so achieving a work on that scale was quite challenging in the undertaking – it required a lot of critical thinking. But we are very privileged to have such a very experienced team who can realise the vision for different sized stages across Australia. There is also a lot of rehearsal that goes on of course to make sure the work fits on all the different sized stages.
Chris: WHAT IS IT LIKE FOR YOU WORKING WITH SDC DANCERS?
Rafael: I am very lucky! We have 17 full time employed talented committed dancers who are able to embrace and embody many different styles and are really open to different influences. They do this with a lot of ability, tenacity, discipline, and grace. For me – and for all the other choreographers that I invite to create for Sydney Dance Company – it's always great to create with artists who really enjoy getting involved in the creative process. We improvise, we experiment – I really enjoy being able to work with dancers that are both open-minded and have intelligent bodies because a dialogue can exist … and that means there is more possibility for change and discovery and always finding new way of communicating and connecting with audiences.
Chris: DO YOU HAVE ADVICE TO DANCERS WHO ARE INTERESTED IN CREATING THEIR OWN WORKS? 
Rafael: I still think about every work that I make as if it is the first one. Of course, I've learnt so much, but I would say 'don't be scared to get it wrong' … because there is no 'RIGHT or WRONG' with art-making and choreography. It's a matter of practicing and you find your way to craft movement and create. Be open to learning from other choreographers. Once you have an opportunity to choreograph, be brave and practice it! Believe in yourself – don't wait for other people to give you opportunities – make your own and then other opportunities will come along!
Your path in dance and life will be unique – do not compare yourself to anyone else. Once you compare yourself to others you often get lost. I never dreamed I'd have the opportunities I've had in my career. At some point I realised I wasn't going to be like anyone else but me – and that was so valuable!
I Am-ness Choreography Rafael Bonachela; Music Lonely Angel, meditation for violin and strings by Peteris Vasks; Lighting Design Damien Cooper; Costume Design Rafael Bonachela; Costume Design Realisation Aleisa Jelbart
The Shell, A Ghost, The Host & The Lyrebird Direction Marina Mascarell; Choreography Marina Mascarell in collaboration with Sophie Jones, Jesse Scales, Lucy Angel, Coco Wood, Liam Green, Dean Elliott, Emily Seymour, Jacopo Grabar, and Luke Hayward; Music Nick Wales; Set & Costume Designers Lauren Brincat and Leah Giblin; Lighting Design Damien Cooper
Forever & Ever Direction Antony Hamilton; Music Julian Hamilton; Costume Design Paula Levis; Lighting Design Ben Cisterne
FOR TICKETS TO THE UPCOMING MELBOURNE SEASON CLICK HERE