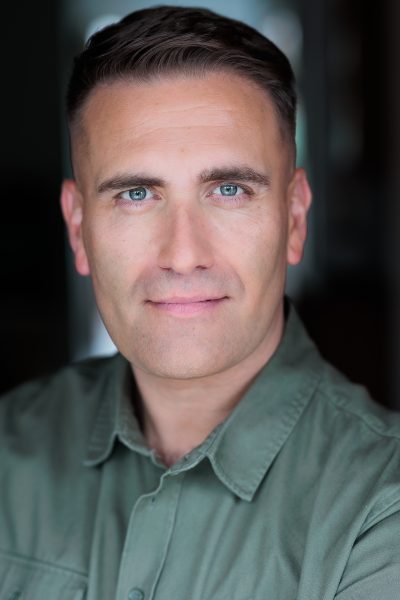 Kieron is BACK with a BANG!
New Agency Venture – "I feel more alive than I've felt in a long time"
Interview by Chris Duncan
After more than a decade working as a top talent agent to some of Australia's leading performers, Sydney's Kieron Kulik has made the leap to opening his very own agency – KULIK MANAGEMENT. Chris Duncan chats to Kieron to discover more about his new venture and find out what really makes him 'tick'!!
***
Chris: It is so great to see that you're 'back' – how are you?
Kieron: Look, yes I'm back. I feel energetic and refreshed and motivated and inspired … all wrapped up in that bubble of "oh my God, WOW I'm back". The scariness of opening up my own business and really kind of seeing if there is a market for me out there and my artists. To be honest, it's been so overwhelming, but the amazing response that I've had has alleviated all of that anxiety!
Chris: You've got a wonderful reputation as a great agent and collaborator in the industry …
Kieron: It's my motto in life. "There's room in the sky for a million stars"… I've always been collaborative, so a lot of other agents have reached out and congratulated me. At the end of the day we've all grown up together as well as artists and our history, so, yeah, there is room for me to carve out what I can offer.
At the end of the day each agency has its own vibe, so it's going to attract a very different tribe.
What a lot of agents have said to me in feedback is, my branding and everything has just been such a different departure to other agencies. I'm not treading on anyone's toes. I'm going to find a tribe of people that may not have fit somewhere else and will fit with me. Vice versa, I might not fit with a certain artist, and then they might move on to find a tribe where, you know, it ticks their boxes as well. So I feel like its just human nature to have those sorts of options and try not to replicate or imitate and just really stand alone to kind of find your little voice in the market.
Chris: There's so many different artists and we're very spoiled here in Australia, in terms of the level of talent that comes through the schools producing wonderful dancers, actors, singers, and all-rounders!
Kieron: We are getting more and more amazing graduates out of full-time training, and many need guidance. What people don't understand is 99.9% of the time, you're actually guiding someone – as an agent – through the highs of their career but also some of the lowest times as well. I love that part of the process. It's why I adjudicate as well. It's just, if I can be just a little moment in someone's life that creates an impact, I can live my life very happy.
I think the level of representation in Australia is exceptionally high compared to around the world. Doing my homework on what agencies are doing internationally, I think the level of marketing and branding and the level of effort that all Australian agents are doing to promote artists – especially in such a small dance community like ours – it's very commendable. I definitely wouldn't be the agent I am without the influences that I've had. I actually think that Australian agents exceed worldwide standard.
The proof is in the pudding when the artists go overseas, and international people say, " Is that what your showreel looks like? Wow. Is that what your headshot looks like? Is that how your CV is formatted …?"  I feel like the Australian agents are really setting a benchmark, you know?
Chris: What made you decide to open your own agency? I know you've been an agent for a while so what made you decide to go solo?
Kieron: Oh, look, it's a long story. I'm going to try and edit this down to bullet points for you.
To be honest, I never had any intention … I didn't leave the industry out of any bad blood whatsoever. I think I just got depleted through Covid.  I feel like I just took on too much … and then got lost in it.
So I just went, you know what? I need to take a break. I feel like now that we're back, I need to play catch up myself and maybe kind of work on my psychology too. I was probably dedicating more time to other people … and then unfortunately I got an injury as well. So I went into real estate thinking maybe these are all the signs telling me to, but then after two years, I just missed the vocabulary of talking to people that understood me and made sense – just being around a creative mind. I wasn't in a creative environment, and I just realised, I need to get back and create!
A few artists began coming up to me and saying, "I'd love you to be my agent" … And they just kept coming. So I thought, "… maybe I take on a few and get back into teaching as well". Then I launched and suddenly well-established people were coming my direction and just saying, "I'd love you to manage me". So it just kind of started off as a little idea and it just was a magnet!
Chris: Are you in Sydney full time?
Kieron: So I'm based in both cities – Sydney and Gold Coast. So I'm in Sydney Friday through to Tuesday, and then I'm in Queensland from Wednesday to Friday morning. It gives me the scope to get on the ground and hustle both cities. I've got a network in both, so it's been great.
Chris: Are you doing any auditions or are you just taking private submissions?
Kieron: To be honest, because it was such a whim decision, I wanted to just take some artists on that I had known or taught or had a relationship with prior – just because in its foundations, I wanted to be able to have at least that connection already established before trying to market the talent.
Maybe down the track I will open it up to auditions but, I do have to say though that I've had already over 200 applicants!
I feel like the agency's kind of doing the talking for itself. I'm a one-man team as well. I only want to take on a certain few people at the start because I pride myself on communication. I pride myself on every email being answered within 24 hours. I just don't want to lose that – the trust that I have with my artists.
I feel 10 years younger, I feel more alive than I've felt in a long time. I'm back to telling really bad dad jokes on a constant basis and just laughing constantly. So if this is the shift, it can make in me, I think that energy might transcend into somebody else, you know.
Chris: What type of work are you looking at chasing for your talent?
Kieron: Look, I originally just thought I'd be focusing on cruise ships, TV shows TV commercials, and just a little bit of musical theatre. With the calibre of artists that are now coming to me, obviously TV and film and musical theatre is my forte. I am a big musical theatre fan and just have been immersed in that for many years. Commercial dance is something that may develop over time. I mean, I am getting some wonderful dancers and will supply them work, but at the moment, I am looking for those artists that aren't just a one set artist, that are versatile and be able to trickle into different areas. That's kind of my focus at the beginning, I want to work to my strengths.
I also don't want to overpromise my artists things where I go into areas that haven't really been part of my expertise. I want to literally stick to my strengths and then hopefully, the agency might grow and evolve. We're not even three months in yet!
***
If you're keen to submit your details for consideration to KULIK:MGMT contact Kieron at info@kulikmanagement.com.