Hot Talent Watch | Shivawn Joubert
Hard Work, Talent, X Factor Appeal … Shivawn is the Complete Package
Interview by Chris Duncan
As one of the most in-demand commercial dancers in Australia, Shivawn Joubert attributes her rising star status to solid training, hard work, positive connections and maybe just a little bit of luck in landing her jobs with some of the biggest pop artists in the world. She has performed both live and in videos with the likes of Rihanna, Beyonce, Ricky Martin, Charli XCX, Jason Derulo, Jessica Mauboy, Dua Lipa and Zara Larrson. She has also been a regular dancer on hit TV shows The Voice, The X Factor and Australia's Got Talent. 
With her signature hairstyle and distinctive, eye-catching style thats screams 'now!', Shivawn is not only a successful commercial talent but also a highly trained and versatile dancer having been in the cast of The Dream Dance Company for three seasons. She has also appeared in campaigns for brands like Tic Tac, TK Maxx, McDonalds, Sportsgirl and Bonds as an actor and model.
Shivawn is also grateful to have worked with some of the best choreographers in making her a diverse performer including Parris Goebels, Kiel Tutin, Mitchell Woodcock, Matt Lee, Squared Division, Shannon Holtzappfel and Marko Panzic.
Now, this bright light has her sights set on translating her success to date into an international career. Joubert intends to base herself in Los Angeles to start the next chapter of her career, and will join other hard working Aussies making a name for themselves in the US right now like Renee Ritchie, Michael Dameski, Bec Morris, Tash Marconi and Stacey Kenealy to name a few. Aussie dancers are valued for their training and skillset, but Shivawn prides herself on her hard work ethic. And this could well be the factor that proves succesful for her, as its the work ethic of Australian dancers that seem to set them apart from the rest. The other factor that will surely put her on top of the list is her undeniable 'X factor', making Shivawn Joubert the complete package.
Continuing our support of young Australian talent, I recently spoke to Shivawn for this Hot Talent Watch profile.
***
Q: You have worked with some amazing international talent from such a young age – how did that transpire for you?
In terms of working with international artists, what has been a huge help for me are the connections and friends I've made with people in the industry, who have then assisted me in getting jobs. For us Australians, working with international artists is a career level that seems almost unattainable, especially because we are so far away from the USA, which is where most of the work is.
In short, I got to work with Beyoncé when she was touring here in Australia and also recording a visual album at the same time. She had two film clips that she needed to film while she was here so that she could complete the body of work by deadline. And so, her team asked one of her dancers, Sarah Burns, if she knew any dancers in Sydney that would be at a level that would be able to take part in this film clip. So Sarah contacted Marko Panzic and then basically Marko submitted a handful of dancers to her creative team. We met with her creative director at the time, and he took us through a little audition process over two days. Then after the two days, they said, "Well, we'll call you if we're going to need you for the shoot." I happened to get a call that night and I was on the shoot the next day!
That's how working with Beyoncé unfolded and it was all very surreal for me, because at the time I was 18 and actually in the middle of doing my HSC exams when I had to film… So it was a bit crazy for me!
It was a similar situation with Rihanna … I have a prior affiliation with Parris Goebel (who is like one of the most well-known choreographers in the world at the moment) and she has choreographed for Rihanna's New York fashion week show the past two years. Parris contacted me about doing the 2019 show and submitted me for the job. I got approved and then after sorting the the visa process and paperwork, I was able to go and perform in New York last September with Rihanna. It was incredible! And with Dua Lipa, she came to Australia for the ARIAs and her team contacted my agency, Jeep Management, and they submitted a bunch of girls, and I got the job. I've been very, very blessed with the opportunities that I've had so far in my career.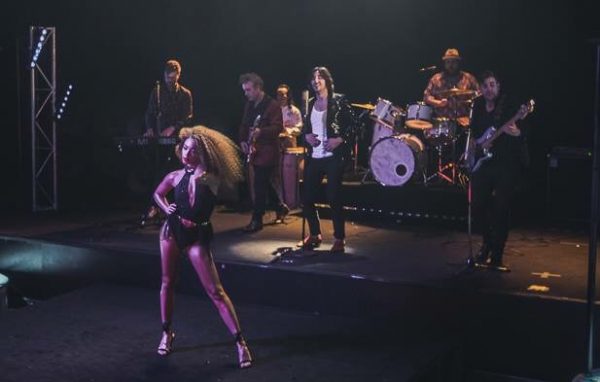 Q: Tell me about your dance and performance training?
Well, I've been dancing from the age of three, where I started at a small little ballet studio. Then when I was seven, I went to a studio called Planet Dance until I was 18 and finishing high school. I trained ballet, jazz, contemporary, lyrical, musical theatre, etc. After school I did a year full time at Brent Street. Also, since I was 16, I would be taking a lot of open classes. When I turned 18 I went to Los Angeles with Brent Street and we took lots of classes there. Since then, I have tried to get back to LA 2-3 times a year and train at lots of different places for the experience and to keep up to date.
Q: This industry can be a tough world at times … what would be your best for the younger generation coming through who are wanting to follow in your footsteps?
Firstly, make sure that this is what you love, because when you're doing it and it becomes a job. You have to still be able to find the love and the passion in the everyday. You also need to keep yourself motivated, surround yourself with other motivated people, and train in as many styles as possible. Versatility is super important if you want to work in this industry; especially in Australia because there's not so much work. There's not room to be a niche performer like there may be is in the US or Europe… here, you have to be able to do everything to get work.
I think it's also important to connect with people and to make friendships within the industry that you're working in, because you have to work alongside these people and to be able to enjoy every experience that you're having. Making new connections and friendships always benefits both parties. Finally, keeping yourself accountable for your goals, and taking real steps to work towards them.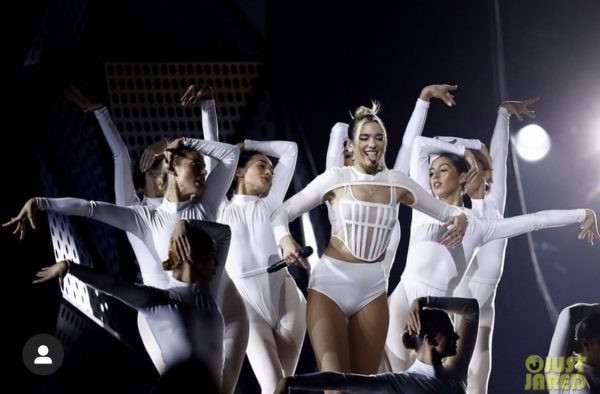 Q: It is important not to lose focus on the end goal. Do you think people come out of full time and realise that it's not as easy to find a job as what they thought?
Yes, and you definitely have to work for it. You have to keep up your training. It's so important after full time to keep up your training. You need to present yourself in a way that is going to work, especially for commercial dance where you have to be marketable because commercial dance it's like you're selling a product. Whether the product is the artist that you're dancing behind, or is an actual product, you're always promoting or selling something. So, you as the dancer, you need to be marketable as well.
Q: The Australian gigs you've done regularly include The Voice, X Factor and Australia's Got Talent… how did they come about for you?
The first time I was ever booked on The Voice was through Marko Panzic. I had been consistently taking his class for a year or two. And I think he was just really impressed with the consistency of my training and maybe my work ethic and continually showing up to his class. So, he chose to book me on The Voice for the first time. It was very cool, because it was actually the finale that year. And it was for Ricky Martin. Then I just had a continued affiliation with the show and the choreographers who were working on there.
Similarly, Squared Division have been long time creative directors of X Factor and I also had a relationship with them from taking class and workshops with them since I was a teenager. I always just try to stay in contact and continue to take class whenever they're around. So, that's how they decided to book me on that show. Showing work ethic and consistency is important.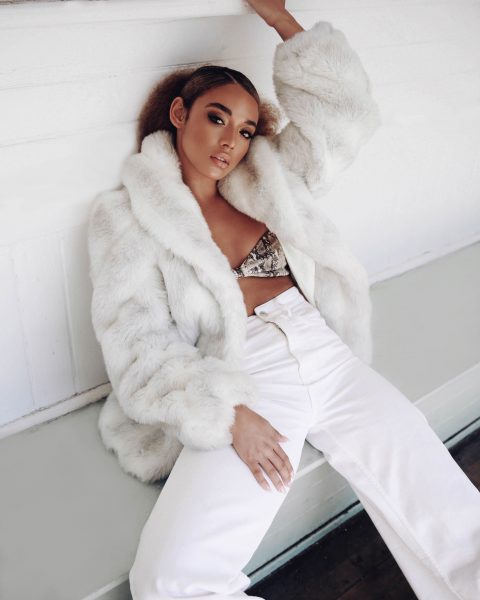 Q: What are your aspirations going forward … is Los Angeles where you'd like to be based?
I'm definitely hoping to move to LA in the next few months… that's where I want to be based. I would love to do some world tours, that's what I am working towards. If I am being if I'm being specific about my goal right now, I would love to tour with Rihanna and Beyoncé … do a full world tour! In general, I am open to everything once I get there. I'm excited to explore the different facets of work that is over there. It's a good thing to do everything, but yeah … a want a world tour!
Q: Are you in contact with other Aussies that are living and working in LA at the moment?
Yeah, I'm actually happy to have a big support network over there. Over the past couple of years, there's been a lot of Australians that have actually made the move. And they're doing so well over there, and I think that they're setting a really great example and inspiring everyone back home and showing us that it's definitely achievable if you put in the work and stay consistent. And stay consistent in working towards your goal. I'm happy to be moving over there and at least I'll have that sense of comfort with that little support network of Aussies.