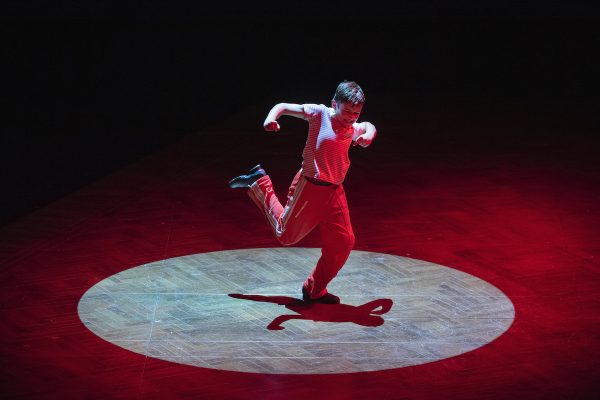 Big on Talent and Emotion, Billy Continues to be the Perfect Musical for Everyone
Regent Theatre, Melbourne, Saturday February 22nd
reviewed by Caterina Kuljis
Walking into the newly-refurbished Regent Theatre provides a breath-taking taste of a bygone world ⏤ it is the ideal setting for the now classic and much loved musical Billy Elliott.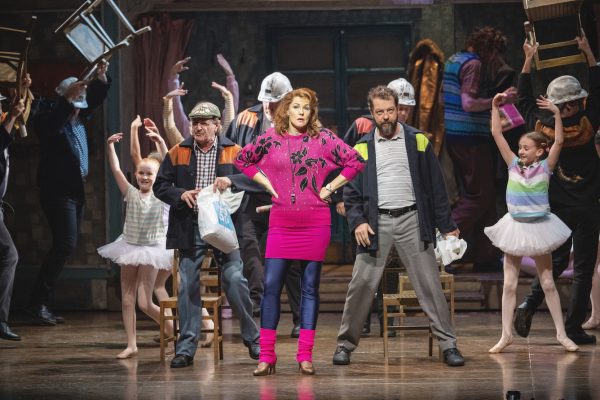 The show opens to a northern working class village in Great Britain, that is ripped to its core by the UK miners' strike of 1984-1985. A black and white grainy projection of Margaret Thatcher covering her political agenda and way of that time sets the tone. These are grim and serious times.
As the story unfolds we are taken on a thrilling journey of many layered storylines that interweave, starting with a stigma of a town steeped deep in masculinity, ignorance and testosterone of the miners striking and their clashing with the police, to a contrast of the joyful little dance school with the 80s dance teacher, to the simple home life of these people and their working class families. The scene it set for a clash of worlds.
Young Billy Elliott, played in this reviewed performance by River Mardesic, stumbles across a dance class after his boxing class and finds himself strongly drawn to it. It becomes his true passion and a pursuit of something that was out of the norm for him, his family and this town. So, we begin the heart breaking and heart warming story of Billy chasing his dance destiny. This show has rolling waves of history, humour and raw heartfelt emotions. It's a true feel good show.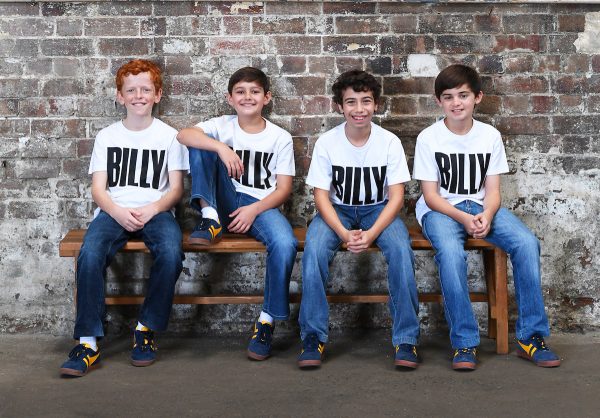 Billy Elliott is a gigantic role shared between River Mardesic, Omar Abiad, Wade Neilson and Jamie Rogers throughout this entire national tour. River Mardesic played opening night and he demonstrated that he is a very talented triple threat – an absolute star! As his character, Billy Elliot came alive, you felt the intense electricity flowing from River into the audience. He showed such passion, vigour and immense maturity from such a young artist. I was completely mesmerised by his range of emotions, dance and vocal abilities and all-round acting and playfulness that radiated from the stage. River held a packed house in the palm of his hand. His ability to be fluid and strong in his ballet, angry and intense in a tap routine, then to the playful fun he shared with Michael and the 'dresses' scene is impressive. River's heart and soul radiated in every scene. You could hear a pin drop on the heartfelt moments. I even had tears streaming down my face during the scenes of the letters shared between his late-mum and Billy.
The pas de deux with the Older Billy, played by Aaron Smith, was so graceful and poetic with their movements in sync and they magically lit up the theatre as they danced across the stage together, gently keeping the chairs rotating while dancing in time to each other.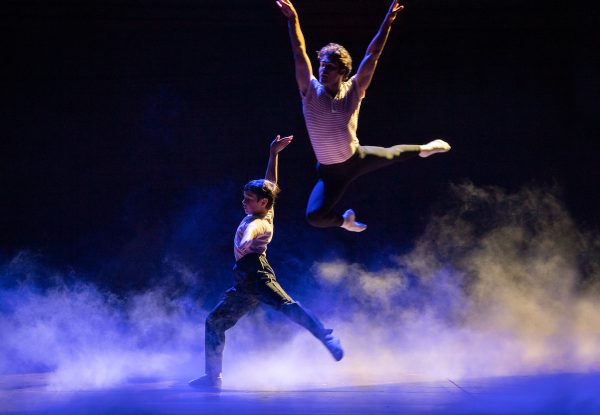 River's repertoire of skills was amazing consisting of tap, ballet, jazz, and contemporary along with some brilliant acting and singing. Tap as a genre does not normally resonate with me, however, I was completely captivated in every tap scene. Let's also add some tricks to the bag – River landed a 'barani' flip off a piano, flying high in the sky, traversing on the moving walls, to belting out a tap number in his upstairs bedroom. River nailed them all with striding confidence. Watching a child perform with such talent, timing and finesse takes live theatre it to a whole new level and brings the magic to Billy Elliot The Musical.
A shout out to Oscar Mulcahy for his amazing depiction of Billy's fiend Michael. Oscar performed with such animation and entertainment, he commanded the stage and had everyone smiling and laughing from ear to ear. My favourite scene by far was the closets and dresses in Act one.
Vivien Davies was stellar as the Grandma who tells you like it is, her song about marriage was perfect. Justin Smith as Billy's dad rolled between being the tough miner, the karaoke king, the grieving husband, to finally being the supportive dad at Billy's dance audition. He perfectly portrayed the admiration and love he had for his son.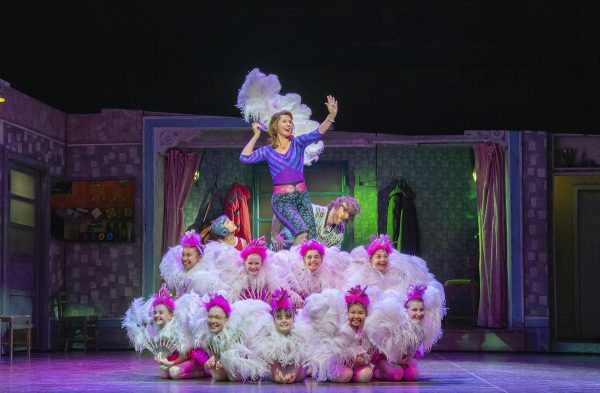 Lisa Sontag's portrayal of dance teacher Mrs Wilkinson oozed attitude and was an uplifting performance. She perfectly captured the essence of this character, dressed in her mismatched 80s attire of fuchsia pink tights and leg warmers, with cigarette constantly in hand or mouth, Sontag commanded the dance classes with an infectious presence. Mr Braithwaite, played by Dean Vince, was comedic relief with his dance routine another hysterical highlight.
A huge congratulations is deserved by the incredibly talented cast and production crew of Billy Elliot The Musical. They don't miss a step, and seamlessly roll from one scene to the next, from one emotion to another. 
The show's choreography, originally by Peter Darling and polished by resident choreographer Danielle Bilios,  was engaging, fast paced, complex and dynamic. The music written by Elton John was uplifting, the one liners were clever and the show had you captivated from start to finish. The cast complimented each other and fed off each other like true pros!
I loved what the creative team created with a clever and flexible set; such as the asymmetrical roof lines stepping down highlighting the working class, panels that slide out to change the set, sliding the window to reveal the closet, and pulling on a wall panel to have the 'dunny block' appear. The back panel coming forward frames the pantomime scene and the side wall becomes their home.  This production is quite ingenious in its design with seamless transitions. The lighting was strong and supportive in enhancing the emotions brought out in every scene.
Personally, a few minor things could have been added to help with the authenticity of this production. Namely, I would have liked to see Billy and his mum hug during the letter reading, and adding sound effects, lighting effects and better timing to the fight scenes would have improved the drama of them to the storyline.
Overall, this show is fabulous! You will love the cast, sets, music, energy, storyline, choreography … the whole package is brilliant!  Whether you are a musical theatre buff or a complete novice, Billy Elliot The Musical is a musical that can be enjoyed by all for its captivating, entertaining and enjoyable performance. From start to finish, this is a great show that will not disappoint.
BILLY ELLIOT THE MUSICAL