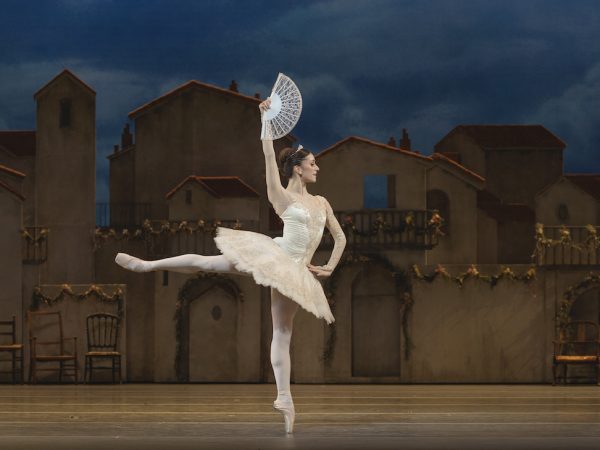 Queensland Ballet Celebrates 60th Anniversary
Star Dancers Announced for Gala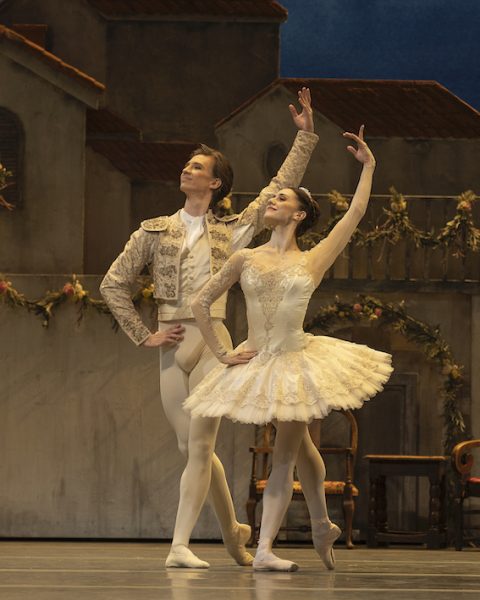 Queensland Ballet's 60th Anniversary Gala opens on March 20 and is guaranteed to delight audiences with an unforgettable retrospective brimming with classical and contemporary treasures.
The production is celebrating the wealth of dance created by QB since 1960, paying tribute to the contributions of Queensland Ballet's five illustrious Artistic Directors: Charles Lisner OBE, Harry Haythorne, Harold Collins MBE, Francois Klaus and Li Cunxin AO.
Queensland Ballet's acclaimed dancers will be joined by international guest stars Marianela Nuñez and Vadim Muntagirov from the Royal Ballet, Australian-born Alison McWhinney, First Soloist from English National Ballet, national treasures from The Australian Ballet, Principal Artists Ako Kondo and Chengwu Guo along with former Queensland Ballet Principals, Meng Ningning and Hao Bin, who will return to the stage in Klaus's magnetic Cloudland pas de deux.  Select performances are listed below.
Audiences can expect a night of incredible works, with excerpts from Lisner's Chopin pas de deux, Jacqui Carroll's Carmina Burana and Klaus's Cloudland and The Little Mermaid, to name a few. The evening will conclude with Harald Lander's world-renowned Etudes showcasing the world class standard of QB today.
Music for the Gala will be performed by the Queensland Festival Philharmonic.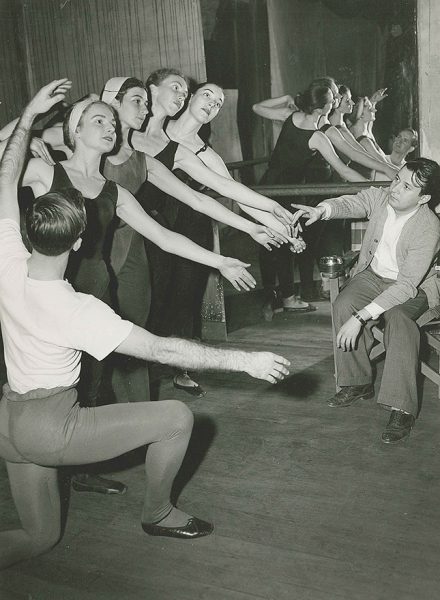 On April 29, 1960, Charles Lisner presented The First Season of the Lisner Ballet at the Academy Theatre in Brisbane. Lisner commenced the first step of a journey that would see the small and humble ballet company grow to 60 Company dancers and an Academy of 179 students, known today as the Queensland Ballet.
Artistic Director Li Cunxin AO says QB's 60th Anniversary Gala is a liberation of the Company's history. "Charles Lisner was a dreamer, he was bold and fearless in his pursuit to develop ballet in Queensland. It is our privilege to continue his legacy forward and honour what Charles and Valerie Lisner gifted this Company," said Mr Li.
"In 2020 we celebrate our achievements, we reflect our history, and we look beyond to what we want to accomplish in the next 60 years," he added.
Queensland Ballet recently opened the doors to its world-class Academy facility, designed for artists of the future. Intrinsically woven into QB's commitment to nurture and support dance education, the new Academy facility will help aspiring young dancers on their journey towards a professional career.
The 60th Anniversary Gala runs at the Playhouse Theatre from March 20-28, with our international guest stars appearing in select performances below.
This is a night not top be missed!
QUEENSLAND BALLET's 60th ANNIVERSARY GALA
March 20 – 28
Playhouse, QPAC
Alison McWhinney (English National Ballet)
All performances
Ako Kondo (Australian Ballet)
March 25 (6:30pm), March 26 (7:30pm)
Chengwu Guo (Australian Ballet)
March 25 (6:30pm), March 26 (7:30pm)
Marianela Núñez (Royal Ballet)
March 27 (7:30pm), March 28 (1:30pm & 7:30pm)
Vadim Muntagirov (Royal Ballet)
March 27 (7:30pm), March 28 (1:30pm & 7:30pm)
Hao Bin and Meng Ningning (Former QB Principals)
March 22 & March 25 (1.30pm- 6.30pm)