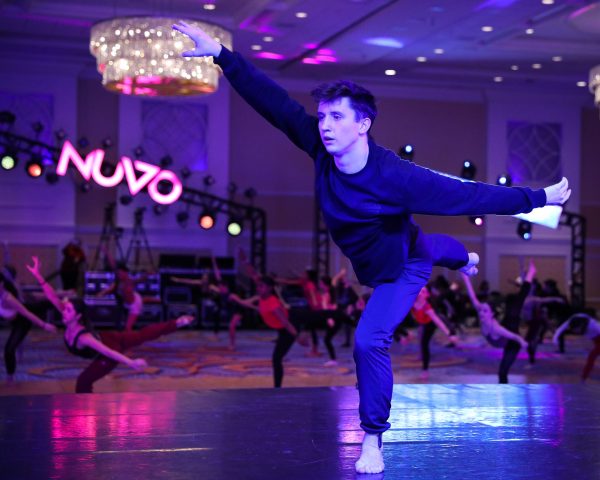 Hot Talent Watch |  Kieran Macdonald
Scottish Born, Canadian Raised, US Success and Australia Bound!
Article and interview by Heather Clements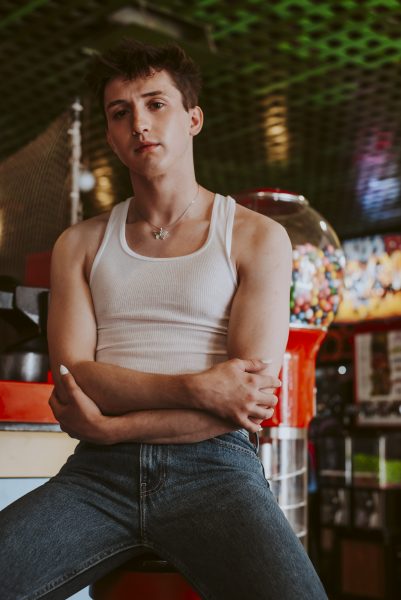 It's not just young Australian dancers who dream of heading to the United States of America to forge out a career in entertainment. Like many talented performers worldwide, Kieran Macdonald, put it all on the line to make his dance dream become a working reality when he decided to move to Los Angeles in 2018, at the age of 21, and make it his base from which to establish himself in the professional dance scene. He has been actively manifesting his aspirations ever since.
Originally from Paisley, Scotland, Kieran's family moved to Spruce Grove, Alberta, Canada, in 2005 when he was eight years old. With an evident natural talent for dance he spent many years of training and hard work refining his skills in all genres, and developed a taste for the live stage in regional musical theatre productions of CATS, Oliver! and Fiddler On The Roof  before graduating to more professional productions like The Marvelous Mrs Maisel Live at Paleyfest and The Prince of Egypt.
He has furthered his training with such renowned organisations such as Joffrey Ballet School, Dana Foglia's 6 Week Intensive Training Program, Ricky Jackson's What Moves Works and Lukas McFarlane's UnTitled Dance Company (UK). Kieran, now 23, has developed into an accomplished and professional young performer with a reputation for being reliable and passionate as a dance maker and storyteller. He is now proud to apply his hard-earned skills as the current resident assistant with Travis Wall's travelling NUVO Dance Convention in the USA where he works alongside esteemed choreographers like Ray Leeper, Dana Foglia, Mark Meismer, Stacey Tookey and, of course, Travis Wall.
While in London, Kieran met and worked with Australian Alice Robinson (Dream Dance Company alumni). It was then that he decided he would come to Australia to work with the amazing dancers 'down under' that Alice had so eagerly told him about. Everything seemed to be falling into place for Kieran when, as we now know, COVID-19 changed everything in 2020.  However, like most in the dance industry, Kieran has managed to struggle through keeping his head above water the past twelve months and he is thrilled that opportunities are once again opening up. And rest assured, Kieran will be busy manifesting his next dance dream making sure that it eventuates.
Please get to know Kieran Macdonald, and hopefully we will see him teaching in Australia soon.
***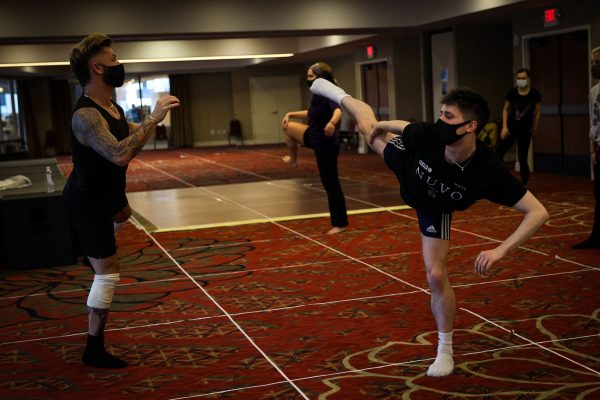 Q: How has dance shaped your life and when did you consciously decide to make it your career? 
I remember watching The Wizard of Oz as a kid and being so obsessed with it. The music, the dancing and the message of the film. I remember running around the house pretending I was the Wicked Witch of the West with a long blanket on as a cape and a broom in my hand. I think after my parents saw how imaginative I was and they enrolled me in dance so I could have a creative outlet to fully express myself. I think the first moment I consciously decided I wanted to make dance my career was when my parents took me to see the touring Broadway show of The Phantom of the Opera at 8 years old. After seeing the show I remember saying to my parents, "I want to be on Broadway one day."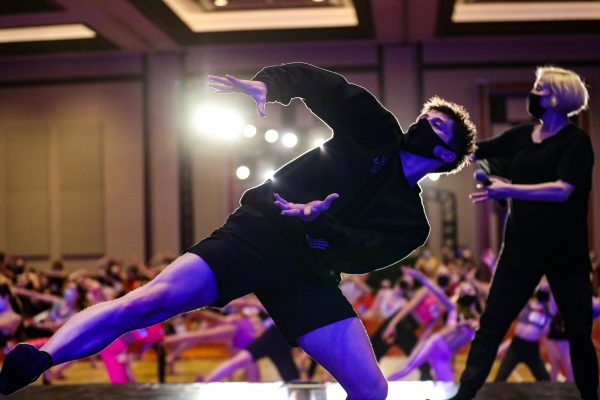 Q: Can you briefly outline your training for our readers?
I started dancing once a week in Paisley, Renfrewshire, Scotland at Razzamataz Theatre Schools and PACE Youth Theatre. After moving to Canada, I enrolled in a recreational dance studio where I took my first ballet, jazz and tap classes. At age 14, I moved to Shelley's Dance Company to train under the Artistic Direction of Shelley Tookey (mother to 3 time Emmy-nominated, So You Think You Can Dance choreographer, Stacey Tookey) and submerged myself in every she had to offer. I graduated from Victoria School of the Arts with my International Baccalaureate Dance Programme Certification. I knew I wanted to move to the United States so I took the time to learn more about the industry and further my dance training in the United States and London, England. I attended Dana Foglia's 6 Week Intensive Training Program (Los Angeles), Richy Jackson's What Moves Work (Los Angeles), Lukas McFarlane's UnTitled Dance Company (London, England) and the Joffrey Ballet School (New York).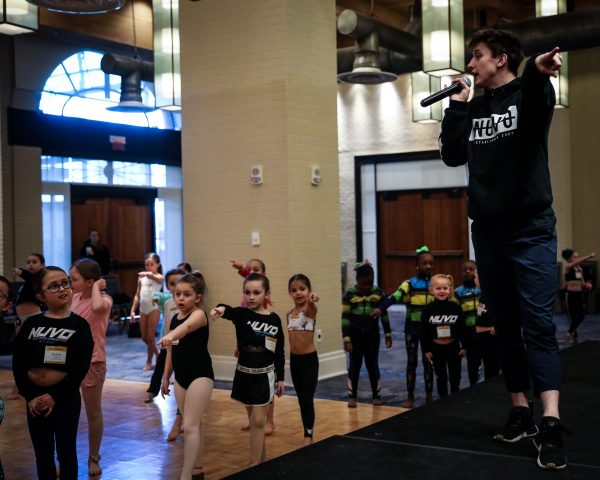 Q: What was your first professional job?
My first professional job was a principal dancer for Alessia Cara at The JUNO Awards in 2016.
Q: What are your ambitions going forward?
I'm constantly being a student and wanting to enhance and work on my craft. I love getting to explore new avenues of my movement and learn new skills.
Q: You are currently working with Travis Wall and NUVO? Tell me a little about this opportunity for you.
Yes, I'm still working with Travis Wall, assisting him on NUVO Dance Convention around the country as well as some of the industry's top choreographers like Ray Leeper, Mark Meismer, Dana Foglia, Stacey Tookey and more. Travis has been a huge influence and role model to me as a male dancer in the industry ever since watching him on So You Think You Can Dance at a very young age. When I was younger I was bullied for being a male dancer and watching him on the show definitely inspired me to continue dancing and to pursue a career. Now I'm assisting him on NUVO Dance Convention which literally blows my mind! I'm so grateful to be learning from him every weekend.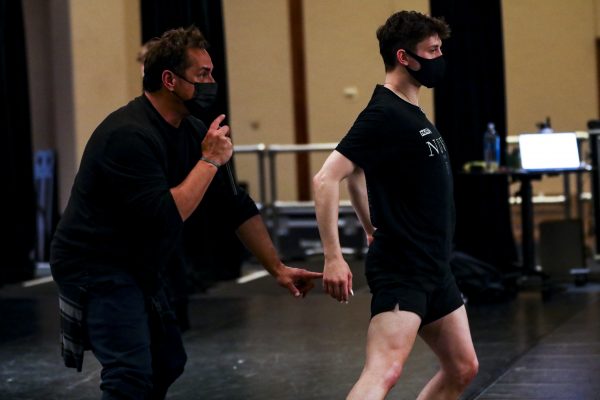 Q: Why and when do you think you will make it to Australia?
When I was in London I worked with Alice Robinson on Lukas McFarlane's UnTitled Dance Company production Astoria, and I became best friends with her. I was planning to come to Australia this summer (Australian winter) for a teaching tour and to choreograph at studios all over, but due to the pandemic I had to cancel the trip. Alice has told me how unbelievable the talent is in Australia and I can't wait to come and share my knowledge, passion of dance and inspire the current and next generation of artists. She has also told me how beautiful it is and I can't wait to finally get down there once the pandemic is more under control.
Q: Can you share some of your career highlights so far?
Firstly, would be booking the Gucci Showtime: Spring Summer 2019 Campaign as a dancer/model. It was very special to me because it was the very first job I booked in Los Angeles. It was a very full circle moment. I had manifested finally working as a dancer in the United States for so long and I couldn't believe it was finally happening. It was a very difficult journey to be able to work as a dancer in the United States but when you put in the work, time and energy anything is possible!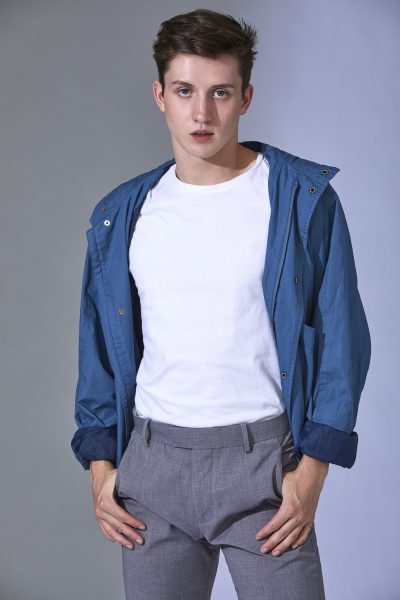 Then, performing alongside Alessia Cara at The JUNO Awards as a principal dancer and also performing at the iconic Dolby Theatre in Los Angeles for The Marvelous Mrs. Maisel Live at Paleyfest. It was such a bucket list moment and an unforgettable experience.
And of course, getting to be a principal dancer and leading assistant on NUVO Dance Convention is so incredible and rewarding. I have to constantly pinch myself that I get to work alongside such an unbelievably talented and inspiring faculty. I'm so grateful to be constantly learning, growing and enhancing my craft. I can't thank Stephanie Lynch and everyone at Break The Floor Productions enough for this opportunity.
Q: What music is currently on high rotation on your playlist?
Omg everything Ariana Grande! I'm obsessed with her. 'Thank, U Next' has been my top song for 2 years in a row on Spotify! (haha)
Q: What is your advice for other young dancers wanting to move to the US and make a successful career as a dancer?
I would say always work hard, be willing to learn and stay humble! Never give up on your dreams, always follow your heart and surround yourself with kind, genuine people. Everything happens for a reason and the universe works in crazy ways so you just have to trust the path that you're on. If you focus your energy on putting in the work, hours and training you'll begin to see tremendous pay off and growth.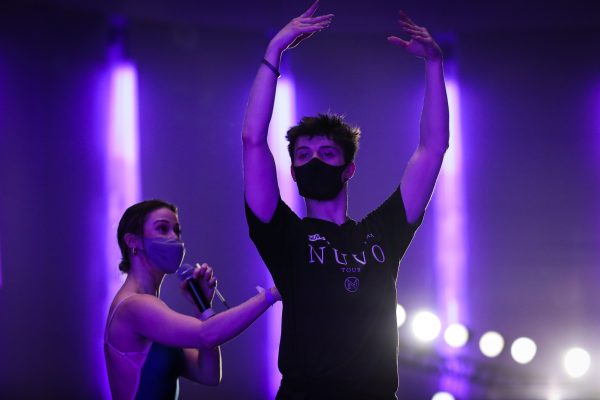 Q: If the sky was the limit, what would be on your professional bucket list?
Omg! … Definitely dancing for Ariana Grande is on my bucket list. It's been one of my biggest dreams to work and dance for her as well as work with her choreographers Brian and Scott Nicholson. I'm always manifesting that one, haha! Another bucket list job would be playing Mr. Mistoffelees in the Broadway production of the musical CATS.
Q: What is next for you Kieran?
I'm so excited to continue touring with my NUVO family. Getting to travel and dance with them every weekend is so magical and I love them all so much! Also, now that things are starting to open back up in Los Angeles, I can't wait to start auditioning and attending in-person dance classes again. Of course, hopefully when travel is allowed again I can't wait to get to Australia.
***
BIO |  KIERAN MACDONALD
Kieran Macdonald was born and raised in Paisley, Scotland and later moved to Spruce Grove, Alberta, Canada. He began pursuing his love of dance under the direction of Shelley Tookey at

Shelley's Dance Company

where he submerged himself in every genre offered.
After graduating from

Victoria School of the Arts

with his International Baccalaureate Dance Programme Certification, Kieran took time to further his dance training in the United States and London, England by attending Dana Foglia's

6 Week Intensive

Training Program

, Richy Jackson's

What Moves Work

, Lukas McFarlane's

UnTitled Dance Company

and the

Joffrey Ballet School

.
While living in Canada, Kieran began working closely assisting well-known choreographer and creator of

O2 The Dance Company

, Sarah Dolan as well as being cast as a principal dancer in the company's shows,

Pieces

and Mind Games. He had the pleasure of working with choreographer Sean Cheesman as a skeleton crew dancer for the new West End production, The Prince of Egypt and has had the privilege to perform

and work alongside,

Alessia Cara

and

Shawn Hook.
Currently residing in Los Angeles, Kieran can be found touring across North America with

NUVO Dance Convention

assisting world renowned choreographers Ray Leeper, Travis Wall, Will Loftis, Dana Foglia and more. Other credits include

The Marvelous Mrs.

Maisel Live at Paleyfest, Gucci Showtime: Spring & Summer 2019 Campaign

, UnTitled

Dance Company's

Astoria

and regional productions of CATS, Oliver! and

Fiddler on the

Roof

.

@iamkieranmacdonald