UnWrapped 2021 Line-Up Platforms Diverse, Independent Works
Dance Elements from Angela Goh and 4D Digital Motion Fusion
The Sydney Opera House presents UnWrapped, a biannual celebration of diverse, boundary-pushing works from some of Australia's most admired independent contemporary performance-makers. Including live music, First Nations cabaret, contemporary dance and digital performance, each work is handpicked to give you the chance to witness captivating visions and true artistry, stripped back to its most breathtaking core.
Launched in 2018, UnWrapped includes contemporary performance work across dance, music, live art and theatre, and is part of the Opera House's broader engagement with independent Australian artists and small-to-medium companies creating new, risk-taking work.
Sydney Opera House Director of Programming Fiona Winning says: "We're thrilled to present these diverse and beautifully crafted works from some of Australia's independent and boundary-pushing performance-makers and musicians as part of this May's UnWrapped program. From Project Masnavi's evocative melodies fusing traditional Iranian music with jazz, to the triple threat Steven Oliver's critically acclaimed cabaret Bigger & Blacker, choreographer and dancer Angela Goh's collaboration with composer Corin Ileto, this program promises short, sharp and provocative work by Australian artists."
This year throughout May UnWrapped includes five unique independent productions of which two feature contemporary dance works: Sky Blue Mythic and Outlines: R+J RMX Part I and Apotheosis Part II.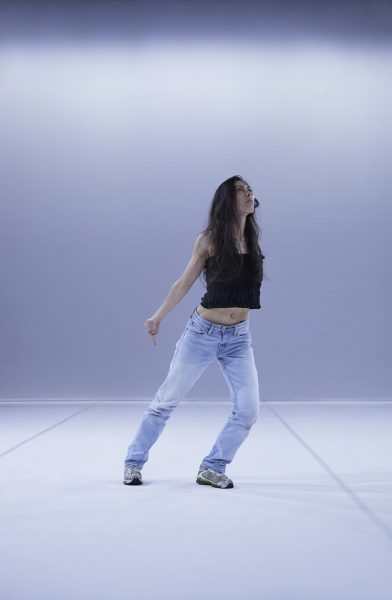 Sky Blue Mythic is a haunting, mesmerising solo dance work by one of Australia's most daring choreographers and captivating performers, Angela Goh. This strikingly precise performance is charged with time warping and viscerally impactful musical compositions performed live by Corin Ileto. Originally created as a short piece that won the 2020 Keir Choreographic Award, Sky Blue Mythic is now realised into a new, full length work.
Tilting the axis of perspective even further, this new realisation of Sky Blue Mythic dives even deeper into the otherworldly terrain of dance as a presence unhinged from the body — where embodiment becomes a mode of interfacing with the unknown. Troubling the boundaries of what we know as dance and what we know as human, this bold new work calls for new ways to sense both. Sky Blue Mythic cuts open space to glimpse the unknown of the interstices, glitching between the uncannily familiar and the totally alien, and embracing that they might be one in the same.
Sky Blue Mythic stands at a threshold of cascading horizons. An avatar is adrift in an unknowable but familiar setting, where worlds loom, times loop, gestures distil and meanings distort. An interface of flesh searching for new ways of being, Sky Blue Mythic sees the body alienated, and the alien embodied. An ethereal thriller that highlights the presence and absence between worlds, Sky Blue Mythic is a recalibration of the ways we know dance, the body, and time. 
Sky Blue Mythic has four performances from May 26 – 20 at 7:30pm in The Studio.
Outlines is a two-part event which brings leading technologists together with boundary-pushing artists to rethink the future of performance. Designed to connect physical and digital worlds, Outlines features artists embracing and disrupting digital platforms and technology to deliver new forms of live performance.
From creative AI and generative story engines to motion-capture music performance, Outlines is designed to connect physical and digital worlds. It will feature artists embracing and disrupting digital platforms and technology to deliver new forms of live performance.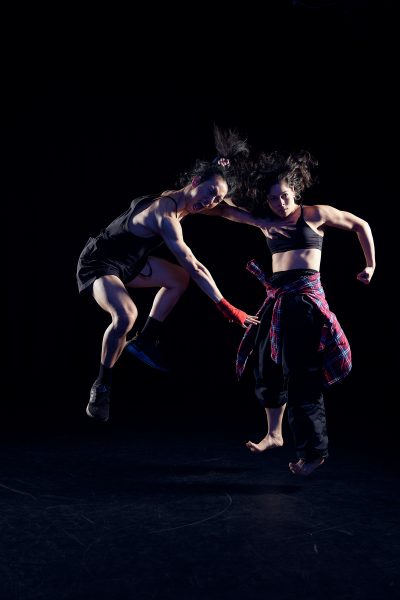 Outlines Part 1: R+J RMX sees a group of performers – with the help of an audience and Story AI Technology – remix Shakespeare's 'Romeo and Juliet' and generating new story possibilities, in real time with a revolutionary artificial intelligence, built for game engines and Hollywood.
Artificial Intelligence is now sophisticated enough to write poetry and have simple dialogue with humans – but do we really want it to? And more specifically… do we want AI as a collaborator in our own creativity? How can we maintain our creative sovereignty with increasingly powerful AI at our door? What is the role of machines in the creative process? Masters, servants, or just a different set of tools? This show explores these ideas. Omelia is a revolutionary new AI technology, built for game engines and Hollywood, that can generate a large number of variations on a script. Together with some of the best dancers and performance creatives in Australia, Omelia will co-create a performance in front of an audience and allow us to reflect on the power of new technology and how it will influence our creativity and the future of performance.
The dancers in Outlines Part 1 are: Janessa Dufty, Callum Mooney, Harrison Elliott, James Vu Anh Pham, Sela Vai and Neven Connolly. Movers/narrators include Neda Taha and May Tran.
The creative producer is Kate Armstrong Smith; devisor/director is Karen Therese; and the devisor/choreographer is Larissa McGowan.
Outlines Part 2: Apotheosis  features 4D visual art, motion-capture and electronic music fused together in a new hybrid commission that remodels live contemporary dance; by Serwah Attafuah and SOFT CENTRE, featuring Ptwiggs & Lydia Kivela. Inspired by the glaring neon ambience of Spring Breakers and Cyberpunk, Apotheosis ushers audiences through a hallucinogenic dreamscape populated by demons, abandoned Western Sydney landmarks and NPC doomers. Serwah Attafuah's hyper-real 3D animation style has been celebrated internationally and recently garnered considerable attention in the NFT space. Apotheosis in Outlines is the first ever presentation of Serwah's work with real-time functionality, testing the exciting new applications of motion capture tech to live performance.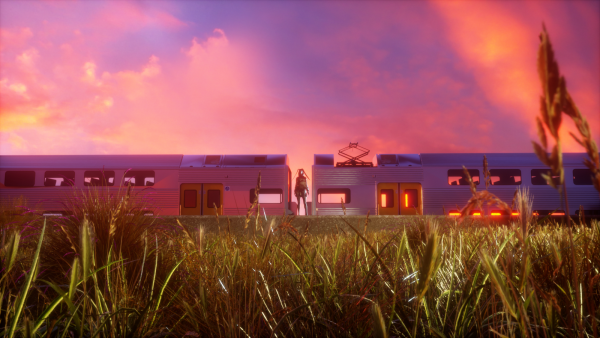 SOFT CENTRE is a critically acclaimed Sydney-based arts organisation, working across festivals, public installation, late-night club and concert formats. Traversing experimental electronic music, sound art, performance art, light/video installation, contemporary dance and creative coding, SOFT CENTRE fosters emerging scenes, facilitates cross-disciplinary collaboration and encourages radical reclamations of disused space. Serwah Attafuah is a 3D artist and musician from West Sydney. She creates dreamlike cyber wastelands reminiscent of her hometown, and afro-futuristic reflections of self with strong ancestral themes. ptwiggs aka Phoebe Twigg is a producer, Audio Engineer and DJ based out of Sydney, Australia. She explores extreme cathartic emotional states through her expansive and challenging productions, blending & bending elements of ambient, experimental-electronica and hardstyle. Lydia Kivela is a dancer/ model, specialising in freestyle movement. Her work lives in live performances and digital spaces, using her unique style to encourage others to find theirs.
Outlines is one event only being performed on Sunday 30 May.
Click here for the full UnWrapped 2021 Program.
UNWRAPPED 2020
Sky Blue Mythic


26 – 29 May, The Studio
Bookings: www.sydneyoperahouse.com