GEN-Z Talent Watch  |  Hoyori Maruo
Embracing Every Opportunity Coming Her Way
Interview by Chris Duncan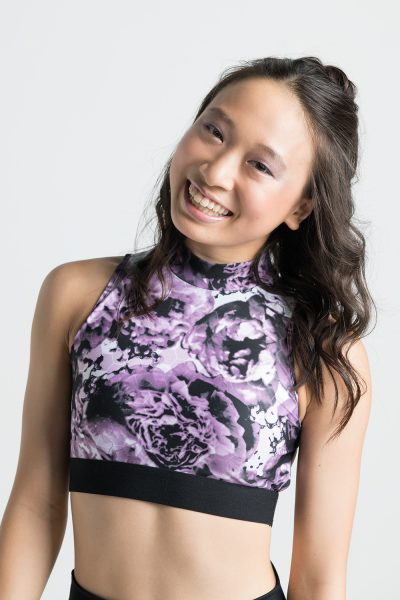 This week, Hoyori Marou should have been in New York City taking part in The Storytellers Intensive along with others selected for the audition-only program facilitated by leading choreographer Marinda Davis. However, due to Covid19, Hoyori will have to wait until December to take up this fantastic opportunity.
Opportunities seem to come Hoyori's way a lot lately. Trained in Sydney dance schools since she was a small child, Hoyori, 18 years old, was a student at Village Nation when she competed at DanceLife Unite. In 2018 she went on to compete at DLU Nationals where she was named the Teen Solo National Grand Champion, winning her an all expenses trip to Orlando Florida to compete in StarPower USA National dance competition held at Disneyworld. There she not only enjoyed the wonders of the iconic DisneyWorld theme park, but also won several first places at the acclaimed StarPower competition AND completed a full week of workshops at the PowerPak event.
Back to compete at DLU in 2019 in the Senior age category, Hoyori came Runner-Up to National Grand Champion Lela Johnson in a fiercely contested title. Hoyori impressed DanceLife Unite judge, and well known contemporary artist, Jason Winters at the Solo Nationals in January 2020 so much that he personally offered her a surprise full scholarship to undertake fulltime training this year at The Next Step Performing Arts. Despite the upheaval caused this year by the coronavirus, Hoyori has not let this stifle her growth. Inspired by her tutelage under Davis and Winters this year, she applied for a spot in The Storytellers Volume One Intensive program and was talented enough to be in the 25% of applicants accepted! While Hoyori may have been overwhelmed and surprised to have been chosen, those who have seen this talented young dancer performer are not in the slightest in doubt of her abilities. 
Chris Duncan caught up with Hoyori in July to discuss her development as a dancer.
***
Q: Tell me a little bit about your experience doing fulltime so far.
Well, they have provided a large variety of different classes. But I really enjoy Jason Winters' contemporary course. I've done a lot of contemporary and lyrical classes, but they were more commercial based, and his classes are more technique-based, really deep … his contemporary roots are really obvious in the classes. We do half an hour warming-up every day and that's been really different and challenging but also fun.
Q: Tell me about how you won the scholarship at DanceLife Unite Nationals, and what was that like?
Well, I really wasn't expecting it, and I didn't know that it was possible. So, when Jason came up to me after and was telling me that he loved how I danced I was really excited, because I thought that was a sign of me improving. He had adjudicated me years earlier when my technique wasn't as strong.
So, then, at Nationals when he complimented me and my solos, that mostly I choreographed, I was over the moon when he said he wanted to work with me more in the fulltime programme this year I couldn't believe it!
It was a massive confidence boost, because I thought technique wasn't something that I was very strong at. I thought my strong suit was more emoting and performing. So when he said that he loved watching me dance the couple of days that he got to adjudicate me, it was a massive confidence boost.
And then came the offer from him for a scholarship at The Next Step Performing Arts to do fulltime this year. It was amazing.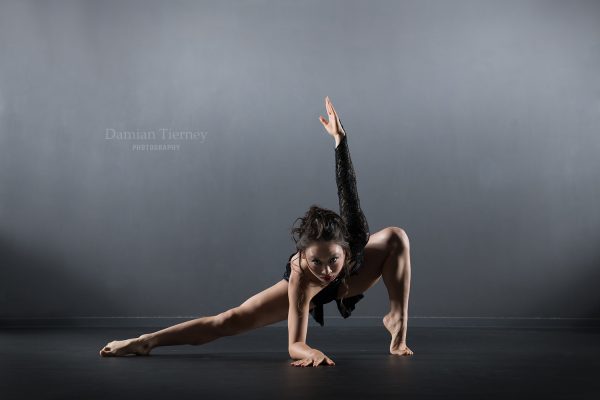 Q: I'm just incredibly happy for you and really proud that DanceLife was able to put you in front of the right people to get your talents noticed and provide you with opportunities. Tell us about this new opportunity that you're taking up in New York, and the opportunity that came out of participating in StarPower's PowerPack in the USA last year.

Basically, doing DanceLife Unite kick started this whole opportunity because I won the all expenses trip to Disneyworld Florida to compete in StarPower and the PowerPak workshops. It's been incredible! So, I went to PowerPak in July last year, and we weren't really told who the choreographers or teachers were going to be. So, it was all a surprise. And I honestly hadn't heard of any of the them, including Marinda Davis. But she adjudicated the improvisation comp, and then we had her for an improvisation class. And she choreographed the routine that we danced at the Battle of the Stars event. And I fell in love with that jazz routine… it was so much fun, and it was different from the lyrical and contemporary that I usually do. It was so tiring too … I was dying by the first eight counts!
Then I looked her up on Instagram, and all of her company stuff came up, as well as all the dances that she'd done before. So, I realised that most of the teachers there were her company members, which was really cool. I was looking at her dances, which were the lyrical and contemporary styles that I wanted to do if I could become a professional dancer. I don't want to stereotype, but her work wasn't like the old-fashioned Martha Graham-type of contemporary … She was creating dances that were actually saying something.
It was cool and she really used her personal story to create in her company too. But I fell in love with her company after scrolling through her Instagram for way too long while I was in the States. (Laughter) I don't know why, but I practised her dance over and over again, and even though I only got to do it for five days at PowerPack, I still remember it.
It was just such an incredible opportunity to go to the States to compete in PowerPak. And I thought it was all over when I came back to Australia, because Marinda is in America.
But then, this year I saw that she posted on Instagram about The Storytellers intensive that she does every year in New York. And this year she said that she's making it an audition-only event for the first time. While I don't really usually comment on teacher or choreographer's posts, this time I decided to comment. I think it was something like, "You're such an inspiration, this is so exciting."
And she commented back, telling me that I should apply. I got so excited! I showed Jason Winters straight away. I didn't know if I should apply or not, because it's in New York, and it's going to be expensive. And it's a bit impractical, I wasn't sure if I was going to be able to do it, even if I did get in, which I didn't think I would.
But then, Jason said, "Okay, why don't you try?" So I applied, and there were so many long response questions which I found challenging. But one of the things we had to do was film a one-to-three-minute dance by a professional choreographer. And that's when I asked Jason to choreograph something for me, for the audition. He taught me a routine to a song called 'Boudicea', and it was hard … it wasn't like there were 10 turns in it or anything!
It has these unique shapes, lots of turns… I had to be really on my centre; otherwise I couldn't do even one turn. That was really hard. And I couldn't breathe in time in a particular jump, I couldn't do it, it wasn't like you had to be flexible or anything. It was a really hard routine, but I think I got it pretty well in the end. And I tried to make it my own.
I sent the video in as part of the application, along with my one-minute improv, which was also very scary, because I don't really do improvisation that much.
Then I got an email back with a GIF that said I was accepted into The Storytellers Volume One! And I was so happy. I couldn't believe it. I woke up and I looked at my phone, and it said that I had an email from Marinda Davis. I was shaking … I opened it and just couldn't believe my eyes.
It was such an unreal moment, I wasn't expecting it at all … 200 people applied apparently and she only took 50 people.
It was supposed be taking place over August 10-15, but that has now been changed to December 27-31… right in the middle of winter.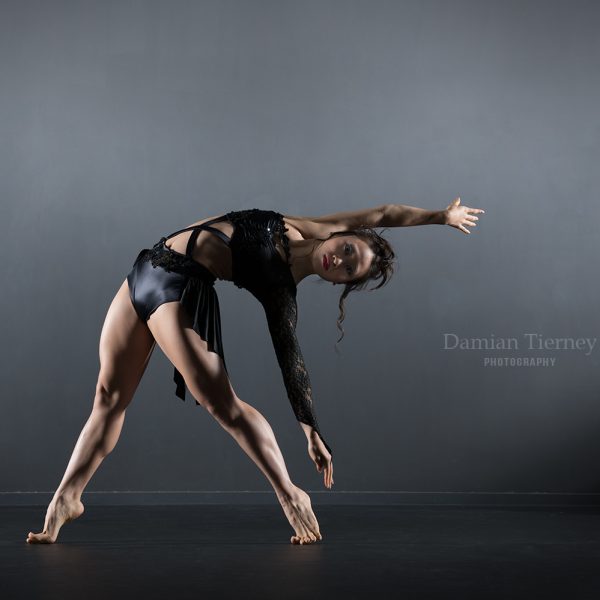 Q: It's a winter intensive with the company. Are there any opportunities after the intensive?
It says at the end of the week three lucky participants will be chosen for a year-long apprenticeship with her company, MarInspired: the Storytellers. One lucky dancer will be chosen to meet with LA's best go-to talent agency, and another lucky artist will be chosen for the Travis Preston memorial scholarship receiving full tuition for Volume Two of Storytellers.
Q: Do you plan on doing any other classes while in New York?
I hope to if I can as the intensive is on during the evening, so I will have my days free. And hopefully everything will be up and running again post Covid.
Q: I am so happy that you have this opportunity, especially now by putting yourself 'out there'.
Thank you. It all stemmed from doing DanceLife Unite in 2018 … and it just went like a domino from there. Then meeting Jason Winters in 2020 just that pushed it along.
I just want to thank you (Chris) for everything that you've done. Oh my God, you provided me with so many opportunities from DanceLife Unite that I couldn't even imagine this would have been possible for me two years ago.
***
Follow Hoyori on Instagram @hoyori_01