Australasian Dance Collective's Youth Ensemble 2021
Applications Now Open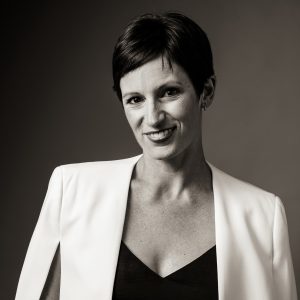 2019 was the inaugural year for the Australasian Dance Collective (ADC) Youth Ensemble. This year the collective had an intake of 30 talented dancers aged 15-18 years. They are now seeking applicants for the 2021 ensemble.
The Youth Ensemble comprises of young like-minded individuals who share the same passions and creative pathways. Over three terms Youth Ensemble Director Riannon McLean will lead a program that will enhance young dancers' learning by offering each ensemble member a strong focus on dance artistry and performance as well as the development of choreographic skills, techniques and investigative practice for partnering techniques.
Creativity, growth and the pursuit of artistic individualism are at the forefront of Australasian Dance Collective's  Youth Ensemble program ⏤ they aim to enrich, inspire and support the young dancers of our community. Instilling a strong sense of self and achievement, our young artists are nurtured and supported to build upon a strong foundation to become diverse arts practitioners.
Developed alongside the ADC main company calendar, Youth Ensemble members benefit from direct access to the company dancers and staff. The program culminates into two performance seasons as part of their 2021 program, where their Youth Ensemble collaborate directly with company dancers, as well as have the opportunity to create, facilitate and produce their very own body of work.
The program takes place on Wednesdays (5:30pm – 8pm) and Sundays (12-4pm) throughout Terms 1, 2 and 3. For further information about the program visit australasiandancecollective.com/youthensemble-eoi-2021
To Apply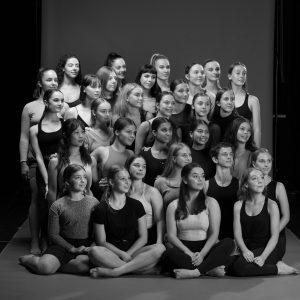 If you would like to be considered for a place in ADC's Youth Ensemble, submit your online application before Wednesday, September 23, 2020.
If offered an audition, you will have the opportunity to apply for one of two hardship scholarships. These scholarships are for those who would be financially unable to accept their position. If you indicate that you would like to apply in the online application form, we will reach out to you with further information.
ADC Youth Ensemble Audition Information
Sunday, October 25, 2020
9am-6pm
Australasian Dance Collective Studio, Judith Wright Arts Centre, Level 4, 420 Brunswick Street, FORTITUDE VALLEY  QLD 4006
APPLY HERE