Rising Stars Shine Behind the Scenes on The Masked Singer
Cassie Bartho &
Alex Miedzinski Discuss Working on Their First Big TV Job
Interviews by Chris Duncan
Last week we spoke to choreographer Yvette Lee and performance producer Michelle Barr about their experience working on Channel Ten's The Masked Singer this year, with the added challenge of a coronavirus outbreak on set in Melbourne. (See our article here.) They raved about having two of the hottest young choreographers ⏤ Alex Miedzinski and Cassie Bartho ⏤ on the show's creative team this year. Alex and Cassie are both successful in their own rights as performers and teachers, and have quickly earned a reputation for their beautiful, creative choreography. 
Working as resident choreographers on The Masked Singer was the first time working on a TV series for both Alex and Cassie, and Chris Duncan spoke to them about about their experience on the show, and what they learned from the challenges along the way.
***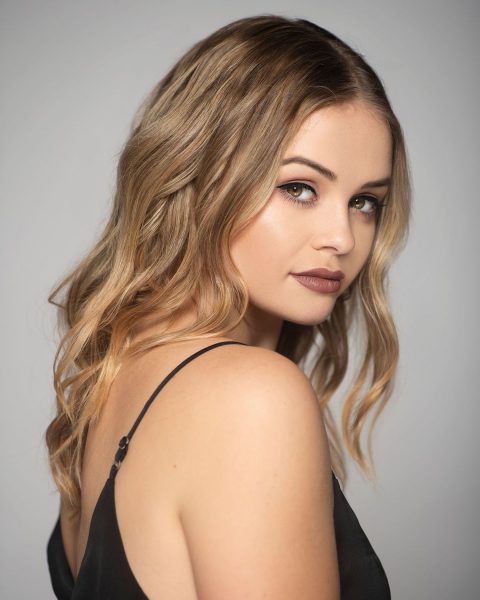 Q: What was it like being a choreographer on The Masked Singer like? Did you enjoy working with Ant and Ash from Squared Division?
CASSIE: As a choreographer, you start thinking something's going to look good, and then you try something and you end up going in a whole different direction because it's on camera for TV. I just learnt so much and from everyone on the show. Even managerially from Michelle Barr… how she manages everyone and works with people. I'm so grateful to her. And then, obviously from the Squared Division boys I learned watching how they think creatively and put pieces together. I loved every second of every different aspect of it.
Working on The Masked Singer was possibly the best experience I've had so far, I just loved every second. And I'm missing it already.
ALEX: It was the first time I had met Ant and Ash, so I was like, "Oh my God, just do a good job." (Laughter) But I absolutely loved it. It's a very high-pressure situation, but I feel like it was challenging and also really rewarding. I feel it really pushed me to think differently, have an open mind, and work fast. I learnt so much from working with them. They're very organised and know exactly what they want, and then they just throw you in the deep end and then it's up to us to make it work. And I think that's the best way to learn. They're very fast, and they're always there to give you notes and advice and I think they're just really incredible at their job and real role models.
Q: What were the major challenges for you in terms of pivoting towards TV as compared to live performance?
CASSIE: When you choreograph routines for the live stage, you choreograph it really flat, because the audience is right in front of you. But for a TV performance you have to learn camera angles because the audience is everywhere in the room… so that was my major challenge. I had to understand how to adapt myself to changing the front or getting the steady-cam in there to weave through a picture.
Rather than just doing chorey, it was almost like creating moving pictures and creating scenes just to make it interesting for the audience. If you just danced back to the front, it would just get so boring. That was my main challenge … trying to reteach the way I choreograph and just trying to create something interesting for the eye.
The average viewers at home don't really understand the intricacies of the human body doing a cool pirouette or jump… that's not really that impressive to them. So, you need to create something that's visually pleasing to mainstream people, as well as dancers.
Another challenge was the time. The schedule was so crazy! The dancers had to learn almost six routines in a day. Trying to keep that high quality at such a fast pace was tough.
Q: How much creative licence did you have as a choreographer, and in working with Squared Division and Yvette lee and Michelle Barr?
ALEX: We would receive the treatment, which has all the information as to what artist, how many dancers we have, the stage dimensions and the props and the costumes … So, we could see the whole scope of the vision, and then we would receive an Excel spreadsheet that would give us the direction of how they want the piece to flow. For example, it would say… intro two eights, artist on centre stage, then next verse dancers enter left face, and they do a dance break in a V… and then it would be up to Cassie and I to fill in the blanks and do all the choreography. All the direction and creative was all laid out so well and clear that we just had to do all the moves. Vision come to life!
CASSIE: Luckily, we had a lot. If I had an idea for one of the routines they'd say "see what you feel." And they were super open to listening to any suggestions… "Yeah, try it. 100%. Give it a go." But they were also very specific, such as, "At this point, we'd like you to go to stage right and do something over there." Or they give you a little picture brief, a photo, or a reference that you would watch and kind of make it your own. But literally with all the steps, I was allowed to do whatever I wanted within the guidelines. And then, if I had an idea, I was like, "Maybe I really want to try this." It didn't always work for me, but they were happy for me to be me, which I really appreciated.
I couldn't speak more highly of Yvette and Michelle, they're just so professional and an awesome team to work with.
Q: This year's season seemed to have a strong and slick dance element with great chorey…
CASSIE: Yes, the Squared Division boys did such a good creative job and created so much more drama. It can be difficult because when you can't see the dancers' faces, it's hard to convey emotion and audience captivation. So they have to try to capture them with something else, with movement, rather than facial expressions, because the singer performs behind a mask … It's just a blank expression on a mask, so you've got to create that some other way, which is where the creativity in each routine comes in.
ALEX: It was so exciting, and for someone like Cassie and I, that was our first time working on a job like that. We've worked as dancers and done choreography professionally, but for something like this… a fast-paced TV production where we have two weeks to rehearse, nearly six to seven episodes, and then we were filming and rehearsing new episodes and filming the old ones… It was a wild ride and a huge experience but couldn't have asked for a better team and a better experience, minus the Covid.
Q: Did you get to collaborate together on some pieces or were you working separately? Did it help knowing each other?
ALEX: A bit of both. At the beginning when there was a little bit more time, we would get allocated different routines and then a few would be together, which was really good because then we could move fast and have a second person to bounce ideas off. And then, as the show progressed and it was getting a little bit faster, it was just easier for us to do our own routines, so they would allocate just our own routines. But because Cassie and I work well together, we would FaceTime all the time and talk about our ideas and just bounce off each other. Otherwise it's a long time to be sitting by yourself and continually creating without having another body to choreograph it on.
I think it helped that we know each other and had worked together before. Actually, I feel like the whole experience brought us so much closer as well, which was wonderful. And I know that we'll work well together for anything in the future as well. And that's the same with Yvette, Michelle and the Squared Division team. Now that we know how we work and how we fit in… like a nice little puzzle.
Q: Was it difficult managing the Covid situation in Melbourne during production and the finale?
CASSIE: It didn't really bother me because I was working all the time anyway. At the end of the day when I got home, it's not like we could go out or do anything, and I had to choreograph for the next day anyway. So, it didn't really affect me that much.
Q: What would be your greatest takeaway from working with the Squared Division?
ALEX: Firstly, one thing that I had to keep reminding myself is, it's all about the artist. So, if the dancers surrounding The Masked Singer are doing choreography, it always looks super effective if we can get the artist to jump in and do the same as the cast. So, even if it's like similar and cast is hitting it and a one, for instance, we would change that, so then it's the same across the board. So, we're making the artist look just as important as the dancers.
Secondly, would be to keep it simple and effective. Don't feel like each piece needs to have revolutionary choreography or be super intricate or cool. It just needs to nail the brief and be clean and crisp and visual.
Q: What is on the cards for the rest of the year for you both?
CASSIE: Back to teaching at Brent Street for now. I'm working on some graduation pieces for the full-timers. Hopefully something else comes into fruition from my work on The Masked Singer next year, but for now I'm just back to managing my students.
ALEX: Well, I'm actually currently working on Guy Sebastian's next video clip. This is my fourth video clip with him, which is awesome, but I also worked as the assistant choreographer on his tour with Mitch Woodcock and then I also choreographed his performance for The Voice and the Origin. We have a really good working relationship and friendship. It's so much fun.
Plus I'll be back teaching in Term 4. I'll pretty much jump back in, which will be nice. But I think this kind of work (choreography) is what I really enjoy doing, so I think I might start phasing out of teaching eventually.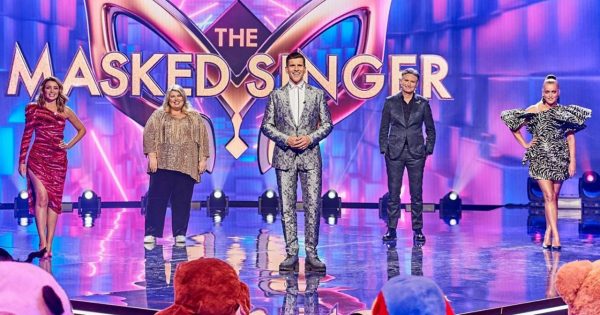 ***
Cassie Bartho is dynamic dancer and choreographer from Newcastle. At 16 she moved to Sydney to complete her HSC and Fulltime training at Australia's leading performing arts school, Brent Street.
Since graduating fulltime Cassie has jet setted into the commercial dance world and has been lucky enough to dance for artists such as Dua Lipa, Katy Perry, Sam Smith, Ricky Martin, Jessie J, Kylie and Danni Minogue, PNAU, Client Liaison, Hailee Steinfeld, Kim Petras, and Havana Brown. Bartho has also been lucky enough to perform on shows such as X-Factor, The Voice and Australia's Got Talent as well multiple corporate events.
Cassie's choreography is also beginning to make an impact within the industry. Her transition into the creative side of the industry has been organic yet powerful. Cassie's work is slick and polished and her approach to creating visually exciting pieces – whether the brief calls for on-trend movement or something more classic – it's fresh and energetic.
Her most recent accomplishment has seen her appointed resident choreographer of channel 10's The Masked Singer (Season 2) and was Assistant Choreographer to Stephen Tannos on 'Found', We Are Dance Project's debut show.
Bartho has also joined various creative teams, choreographing for companies, major brands and artists such as Optus, Mugler, Harvey Norman, The Star Casino, Luke Antony, NuSkin, Channel 7, Westpac and the ABC Network. Bartho has also assisted choreographers such as The Squared Division, JTown, Matt Lee, Lucas Newland and Cat Santos on their various endeavours.
Cassie hopes to continue to grow and develop as a dancer and choreographer and wishes to continue sharing her knowledge as much as possible with the Australian dance community
Alex Miedzinski is one of the most talented and passionate up and coming creatives in Australia.
Alex grew up in the Brent Street Performing Arts Development Program in Sydney and went on to complete her Certificate IV in Performing Arts there in 2014. That same year she won the 'Dance Around the World Solo Competition' at the Australian Dance Festival and was awarded a trip to America, which inspired her to push her craft further as a performer and choreographer.
As a performer, Alex has worked with Artists including Guy Sebastian, Human Nature, PNAU, Vera Blue, Savage and Christina Anu, toured with WE.ARE Dance Project, The Dream Dance Company and The Pulse on Tour plus appeared on television programs including The Masked Singer, The Voice, Dance Academy, Sunrise and Young Talent Time.
Alex is now, however, fast becoming known for her incredible creative work and her choreography in particular. She has worked as a resident choreographer on The Masked Singer, as well as many music clips, guest performances on The Voice, corporate launch events and acclaimed short film La Fille, La Femme for Tredwood Productions.
Recently her work on Guy Sebastian's clips "Choir", "Let Me Drink", "Standing With You" has gained widespread attention and buzz, with Guy even thanking her in his 2019 Aria's speech. This lead to Alex assisting Mitchell Woodcock with the creative on Guy's 'Riding With You' tour. She also just completed choreography for Guy's new single 'Love On Display" Which is to be released later this month.
Alex has a gift for creating choreography that pushes boundaries, effectively brings concepts to life and especially enjoys devising movement and moments that translate beautifully on camera.