Covid Is Not Holding Back Our Young Talent
Second Online Musical Production for Schools and Families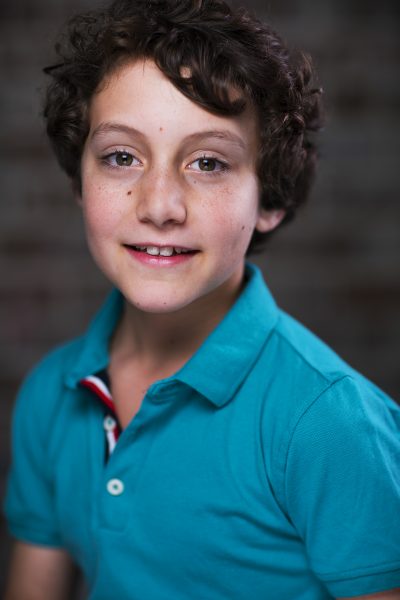 In June this year, following the closure of theatre due to the Covid19 pandemic, a group of eager young performers, headed by young producer Oliver Alkhair, 13, performed the virtual musical The Big One-Oh! Following its success, Oliver is back with another virtual production – The Musical Adventures of Flat Stanley: Online Edition.
Flat Stanley is about the Lambchop family. Stanley Lambchop is your ordinary, everyday, run-of-the-mill, ten-year-old. He has a normal mum, dad, little brother, and a normal life. That's just the problem… for Stanley, life is too normal. He wants to travel the world and do something amazing. Careful what you wish for, Stanley! One night, the bulletin board on the wall above Stanley's bed comes loose and falls – right on top of Stanley! The next morning, Stanley Lambchop wakes up flat. Not just a little flat… but REALLY flat!
In a whirlwind musical travelogue, Stanley – the ultimate exchange student – scours the globe for a solution to his unusual problem. He's stamped, posted and cancelled from Hollywood and France to Honolulu and beyond. And, whether he's thwarting a robbery at the Louvre Museum in Paris, or "hanging ten" off the coast of Hawaii, Stanley is closing in on his goal of being a three-dimensional boy once more.
The production is aimed at schools groups and families aged 5-13 years, and features a cast of 25 children and 2 adults from throughout Victoria, NSW and Queensland. There will be five live performances which can be viewed via livestream between October 22 – 24 October.
The lead role of Stanley will be played by Edgar Stirling, with his twin brother George Stirling as Napoleon. Both boys are in isolation in Melbourne.
The cast also includes: Cooper Alexis, Oliver Alklhair, Scarlett Allsopp, Benjamin Belsey, Alyssa Crook, Sabina Felias, Deeana Cheong Foo, Olivia Hofmeier, Ashley Howell, Tahlia Kidd, Mason Kidd, Cooper Matthews, Izzy McFarlane, Mya Remulta, Allee Reynolds, Ainslie Ryan, Jasmin Salinas, Mica Santos, Thea Sholl, Holly Simon, Brendon Stam, Nellie Talbot and Selena Ventura.
The adult roles of Mrs and Mr Lambchop will be played by Kassie Martin and David Hammond.
Oliver has managed to transfer his experience of working on the live stage (he was most recently in Charlie and the Chocolate Factory) to producing an online version. He says it is just like putting together a musical on stage, but it is all done with technology The cast and crew rehearse and perform the musical through Zoom and the audience watches the show on a streaming platform.
The Musical Adventures of Flat Stanley is filled with infectious songs and non-stop adventure, making this a perfect show to introduce young audiences to the magic of live theatre. With a small cast size, a short running time of just 20 minutes and strong curricular connections, this is an ideal choice for theatres looking to tour to schools or with strong educational programs.
For more information or to book as a classroom teacher email flatstanleyau@gmail.com and they will reply to you with our schools booking link. Or keep up-to-date via Facebook: @Flat-Stanley-Online-113190043735192
THE MUSICAL ADVENTURES OF FLAT STANLEY: ONLINE EDITION
Thursday 22 – Saturday 24 October 2020 ~ 6 Shows Only
Age: 5 – 13 years
Running Time: 20 minutes
Bookings: www.trybooking.com/events/landing?eid=663398
Cost: $10.50 per family or $18.50 for a school classroom.
To book as a school teacher please email flatstanleyau@gmail.com to receive the schools' booking link.
Link to watch online will be provided 1 hour before.